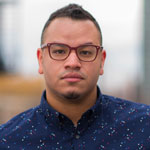 Hello Readers,

With World AIDS Day behind us, TheBody.com is looking to the end of the year with the launch of our 2013 HIV/AIDS Year in Review series. The series explores and recaps some of the major themes and happenings over the past year in HIV.

In terms of the newsletter, we have a great new installment in our award-winning A Day in the Life series that tackles adherence while you're on vacation, and an essay that asks whether burning condoms is an effective message for HIV activists to deliver.

Sincerely,

Mathew Rodriguez
Editorial Project Manager, TheBody.com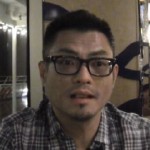 Garbo Chang on Shifting From a 9-to-5 Schedule to Vacation Time, Without Missing a Med

Adherence is critical, but living a full life means living on a changing schedule. Whether at home, at work or on vacation, Garbo Chang has to adhere -- and he shares his story in this video.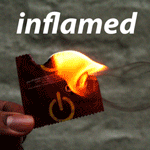 A Litany for Burning Condoms?
Is burning condoms an important message for HIV prevention? Is it effective? Judge for yourself and read why one artist thinks burning condoms is a weapon against apathy.
Wish there was an easy way to stay up on the latest developments in HIV/AIDS from the comfort of your own Facebook page? Sure, we all do!

Tune in to TheBody.com's Facebook page for highlighted stories and breaking news you can quickly share with others. And while you're there, consider clicking the "Like" button to show how much you care!

To those of you who want us in spurts of 140 characters or less, we've also got a Twitter feed you can follow for a constant stream of HIV/AIDS updates throughout the day: @TheBodyDotCom. Stop by and say hello, won't you?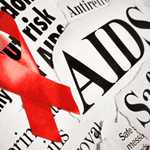 10 HIV/AIDS Stories That Defined 2013 in the U.S.

It's been 32 years since the first news reports on HIV, and each year still brings major new developments in the pandemic. Here are 10 stories that kept the media buzzing in 2013.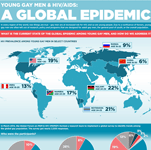 Young Gay Men and HIV/AIDS: A Global Epidemic
In every region of the world, two things are true: 1) Young people and gay men are at increased risk for HIV, and 2) young gay men are in greater danger than older gay men. This infographic explains why.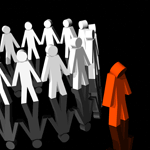 United States People Living With HIV Stigma Index Launches for World AIDS Day
While science around HIV advances, stigma often stubbornly stands still. Now, the Stigma Index -- one of the most ambitious research projects around HIV -- is gauging the level of the problem in the U.S.


More HIV Community News & Features: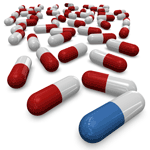 Many types of medications can save or improve lives, but they can also have unintended consequences. Side effects of meds (whether for HIV or some other condition) can be mild or life altering, horrible or even pleasurable; some people living with HIV never experience any at all. Whether you've worried about side effects or dealt with them firsthand, it seems like everyone's got a story about them. We want to know about yours.

To share your "side effects" story, write it out in 1,000 words or fewer, or film a YouTube video, and email it to oford@thebody.com. Many readers' stories will be posted on TheBody.com!
HIV/STD TRANSMISSION, EDUCATION & TESTING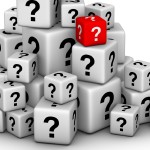 10 Curious Questions Asked About HIV Transmission in 2013

Can you get HIV from laundry detergent? Champagne? Your own blood? The questions on our "Ask the Experts" forums can get, as Alice in Wonderland might say, "Curiouser and curiouser."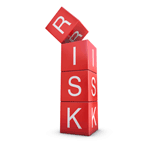 Sexual Risk Lower Among U.S. Gay and Bisexual Men Who Accurately Know Their HIV Status
Exactly how much protection from HIV can knowing your status provide? A new study tries to answer this question among gay and bisexual men.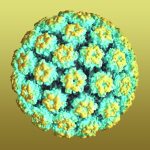 HPV Associated With Increased Risk of HIV in Men
A large study out of Kenya finds that people with one occurrence of human papillomavirus (HPV) infection, a common sexually transmitted disease, had double the risk of becoming HIV positive.


More HIV/STD Transmission, Education & Testing Headlines:

Elliott (From Brussels, Belgium) on "The Grinch Who Stole World AIDS Day"

"Thanks for your incisive insight into the real nature of this 'celebration.' Like all (fill in the blank) Days, this is more of a marketing device and cosmetic tool; true, to remind us of HIV/AIDS awareness for one day, but then to go back the next day to 'business as usual,' which means ignoring precisely the people and situations you mentioned in your message."

Read the rest of this comment and join the discussion on this article!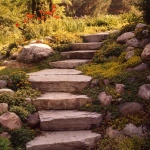 Six Approaches to Improving Long-Term HIV Treatment Adherence

Correctly and consistently taking HIV medications has always been important -- and even though HIV treatment today is easier to take (and less toxic) than ever, adherence can still be a challenge.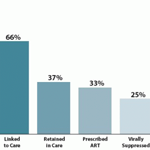 A Commitment to the HIV Continuum of Care
President Obama recently ordered federal agencies to work together in achieving key goals of the National HIV/AIDS Strategy -- but he failed to properly fund efforts to help achieve those goals, Treatment Action Group writes.
World AIDS Day
(A recent post from the "Living With HIV" board)

"In deep reflection this morning. A new life with HIV infection. I have learned so much about this infection, treatment adherence, side effects, and services and resources available right here. Thank you to our hosts, bloggers, health professionals, and moderators. We are family. Love and Peace."

-- lilfshrmn

Click here to join this discussion, or to start your own!

To do this, you'll need to register with TheBody.com's bulletin boards if you're a new user. Registration is quick and anonymous (all you need is an email address) -- click here to get started!
Sherri Lewis: Reclaiming My Life, Beyond HIV -- and Finding the MAGIC!

"I was free. Free to love, fall in love and be the attraction I was before HIV. After all, I am not HIV. I am Sherri."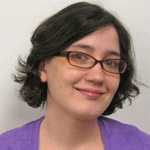 Becky Allen: HIV, Intersectionality and the Generation Gap
"HIV is an intersectional issue: It can affect anyone, but is made worse by racism, homophobia and misogyny, not to mention poverty and our culture's responses to addiction."



Dave R.: Anal Cancer -- the Point of No Return
"The problem is, the cold, hard facts about anal cancer don't really tell the story of how this affects someone's life both physically and mentally."



Brian Ledford: I Am Thankful
"There are many in our community who are not so lucky, who do not have access to health care, medications, support systems, or many of the other things we do not think about."