How and Where Do I Find a Partner?
What advice do you have for someone looking to find a partner and get married? Will being HIV positive affect my experience?

Keith Henry, M.D., responds in the "Managing Side Effects of HIV Treatment" forum



What's the Average Life Expectancy For Someone Living With HIV?
I'm 51 years old and HIV positive. I'm on meds, with a CD4 count of 796 and an undetectable viral load. How long can I expect to live?

Benjamin Young, M.D., Ph.D., responds in the "Choosing Your Meds" forum



The Loneliness of the Long-Distance HIVer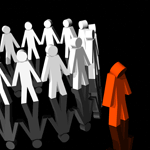 "Thanksgiving, Christmas, New Year and other celebration days are hell for the lonely," Dave R. writes; "these days highlight their exclusion even more. There's also a huge stigma attached to admitting you're lonely."
Did I Put My Partner at Risk? How Do I Disclose My Status?
I'm HIV positive with an undetectable viral load. The man I'm dating thinks I'm negative and I haven't disclosed my status yet. A few weeks ago, we were performing oral sex on each other. What is the risk that I infected him?

Erik Glenn, M.A., responds in the "Safe Sex and HIV Prevention" forum



Sexual Risk Lower Among U.S. Gay and Bisexual Men Who Accurately Know Their HIV Status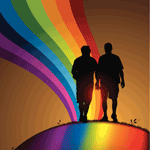 A new analysis of data from 20 major U.S. cities reveals continued signs of sexual risk among gay and bisexual men, but shows dramatically lower sexual risk among those who accurately know their HIV status.
Will a Drug Test Reveal My HIV Status?
I underwent a drug and alcohol test for my job. The doctor asked if I was on any meds. I said no because I do not want to disclose my status to anyone due to stigma. Will the test reveal my HIV status to the doctor or my employer?

Jacques Chambers, C.L.U., responds in the "Workplace and Insurance Issues" forum
Poz Ability (From Los Angeles) on "Knowing Your HIV Status Is Sexy, Says New NSFW Video"

"Yet another media depiction of gay men as only having smooth slim bodies and being mainly interested in promiscuous sex -- in a workplace no less! Good grief, people, when will gay media ever get it? This video yet again stereotypes gay men. Despicable. Another reason I go to the beat of my own drummer and don't rely on or appreciate the gay media."

Read the rest of this comment and join the discussion on this article!
What Do I Do if My Current Treatment Regimen Fails?
I'm currently taking Isentress (raltegravir), Viread (tenofovir) and Viracept (nelfinavir). I'm doing well so far, but I'm already resistant to Emtriva (emtricitabine, FTC), Epivir (lamivudine, 3TC), Sustiva (efavirenz, Stocrin) and Viramune (nevirapine). Seeing as how a lot of regimens contain these meds, am I doomed if my current regimen fails?

Benjamin Young, M.D., Ph.D., responds in the "Choosing Your Meds" forum



Does Atripla Cause Weight Gain?
I switched to Atripla (efavirenz/tenofovir/FTC) about a year ago because my previous regimen was causing fat loss. Now I want to know if Atripla has a risk of causing weight gain. Will the fat loss from my previous regimen get any better with the switch?

Keith Henry, M.D., responds in the "Managing Side Effects of HIV Treatment" forum



On Taking HIV Meds From 9-to-5 to Vacation Time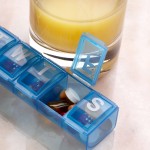 "At this point in my life, I really want to maintain my health," says Garbo Chang, who has been living with HIV for 25 years. This video follows Garbo aboard a cruise ship with good friends; he shares his fun experiences, as well as tips for adhering to HIV meds at home, on the job and on the high seas.
Should Older Gay Men Get the HPV Vaccine?
I read that the HPV (human papillomavirus) vaccine is recommended for younger gay men. I am 41 years old. Should I consider getting the vaccine? Also, if I already have HPV, would getting vaccinated prevent me from contracting other strains?

Benjamin Young, M.D., Ph.D., responds in the "Choosing Your Meds" forum
Will Gene Therapy Work as HIV Treatment?
What do you think of the studies looking at modified CD4 cells, zinc finger nucleases and gene therapy? Do you think these methods show promise?

Nelson Vergel responds in the "Aging With HIV" forum



10 HIV/AIDS Stories That Defined 2013 in the U.S.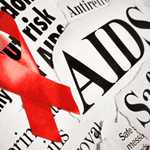 There has been substantial progress in fighting the HIV epidemic since it began, and some of that progress was seen this year in the United States. Yet many obstacles remain toward eliminating the domestic epidemic. Let's take a look at some of the leading HIV/AIDS stories in the past year ...
Reflection on World AIDS Day
(A recent post from the "Living With HIV" board)

In deep reflection this morning. A new life with HIV. I have learned so much about HIV, including treatment adherence, side effects, services and resources. Thank you to our hosts, bloggers, health professionals and moderators. We are family. Love and Peace.

-- lilfshrmn

Click here to join this discussion, or to start your own!

To do this, you'll need to register with TheBody.com's bulletin boards if you're a new user. Registration is quick and anonymous (all you need is an email address) -- click here to get started!
My Viral Load Is Low, but Not Undetectable: Is This Bad?
I started treatment back in December 2011. Since August 2012, my viral load has been below 150, but not undetectable. My CD4 count is usually between 400 and 500. Is my regimen working or should I consider a switch?

Keith Henry, M.D., responds in the "Managing Side Effects of HIV Treatment" forum



Does Undetectable Viral Load Mean HIV Negative?
My friend was diagnosed HIV positive six years ago. Last year, he got lab results back saying his viral load was undetectable. Does this mean he's now HIV negative?

Mark Holodniy, M.D., F.A.C.P., C.I.C., responds in the "Understanding Your Labs" forum
Can HIV Be Transmitted Through a Blood Splash?
I read that when it comes to occupational exposures the majority have been needle sticks and that transmission via blood splash to the eye, nose and mouth is only theoretical. Is this true? Have there been any documented cases of blood splash leading to HIV infection?

Shannon R. Southall responds in the "Safe Sex and HIV Prevention" forum



10 Curious Questions Asked About HIV Transmission in 2013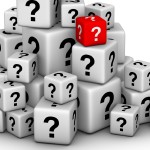 When a person takes a step to correct misconceptions and fears about how HIV is acquired by reaching out for clarification from trusted professionals, we welcome that. And it sure can make for some zany, imaginative queries.