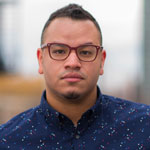 Hello Readers,

World AIDS Day is this Sunday, Dec. 1. It is the time of year to look at the progress we have made in HIV/AIDS research, to honor the memories of those who we have lost, and to find out how we're going to "get to zero" -- zero new infections, zero AIDS-related deaths and zero stigma. Please visit TheBody.com's World AIDS Day 2013 section and make use of all its content. Some of that content is in this News & Views, including the feature article about the fourth wave of HIV activism, which was written by yours truly, with the help of many others.

Until we get to zero,

Mathew Rodriguez
Editorial Project Manager, TheBody.com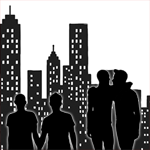 HIV Prevention, Young Gay Men of Color and the Fourth Wave of HIV Activism

Concerned about the 50,000 yearly new HIV infections in the U.S.? A new wave of HIV activism is brewing, focused on prevention and overall wellness for those at risk as well as those living with HIV.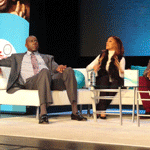 Magic Johnson and Friends Discuss Life and HIV
Magic Johnson recently sat down with three other experts for a conversation about HIV and healthy relationships. The biggest takeaways are distilled here.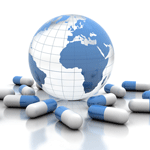 Which Nations Are Getting the Short Straw When It Comes to HIV Drug Pricing and Access?
A new policy brief examines how economic and trade interests could be costing people living with HIV not only their money, but access to life-saving drugs.


More HIV Community News & Features:

Wish there was an easy way to stay up on the latest developments in HIV/AIDS from the comfort of your own Facebook page? Sure, we all do!

Tune in to TheBody.com's Facebook page for highlighted stories and breaking news you can quickly share with others. And while you're there, consider clicking the "Like" button to show how much you care!

To those of you who want us in spurts of 140 characters or less, we've also got a Twitter feed you can follow for a constant stream of HIV/AIDS updates throughout the day: @TheBodyDotCom. Stop by and say hello, won't you?
Patrick Ingram: Recalling My HIV Diagnosis Day, and Finally Conquering My Demons

"I will never forget how much weight I lost, the thrush alongside my tongue that I scraped off due to denial. I had always seen myself as invincible and never able to be infected by anything like HIV."



Ibrahim: The Grinch Who Stole World AIDS Day
"This year, I will be asking you to boycott the celebration of World AIDS Day. Let me break the news to you: We lost this battle a long time ago."



Rev. Andrena Ingram: HIV -- At an Airport Near You!
"Folks will look first at my shirt out the side of their eyes ... then do a quick up and down -- and keep it moving. Only one of two might ask me what my shirt means."



Dave R.: Anal Cancer - How Much Can One Man Take?
"One way or another he had to overcome the cancer. At least this hospital was the best in the country; he had to have faith in them."
Seer Clearly (From Denver, Colo.) on "Knowing Your HIV Status Is Sexy, Says New NSFW Video"

"I've found that disclosures, at the right moment (when sex looks likely but hasn't started) and done in an open-hearted, caring way have indeed promoted intimacy and made the sex hotter. Whether my negative partner chose to limit activity or not, we both breathed a sigh of relief that we were clear on what was happening and that we both were OK with it, and the vulnerability of the disclosure brought us closer together and hence more into each other."

Join the discussion on this article!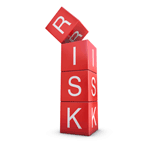 Alcohol, HIV and Meds: New Research Explores the Risks

HIV meds appear more likely to stop working among HIV-positive people who frequently drink alcohol -- but frequent drinking doesn't seem to have a bad effect on CD4 counts.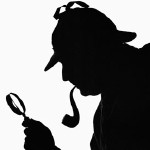 New Test Helps Docs Discover Whether People Truly Are Newly Diagnosed With HIV
It happens more often than you may think: People who are HIV positive -- and have even taken HIV meds -- sometimes tell doctors and researchers that they've never been diagnosed before.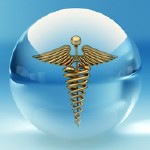 The Final Frontier of HIV Medicine, in the U.S. and Abroad
"Viral load suppression remains the holy grail of HIV care," but "far too many people living with HIV ... aren't accessing the care they need," writes Tim Horn for Treatment Action Group.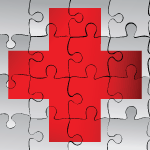 Is This the Beginning of the End of the Sustiva Era?
The tide of HIV treatment research is steadily eating away at Sustiva's shoreline, explains Paul Sax, M.D. Can we still reliably call the drug our "gold standard"?


More HIV Research & Treatment News Headlines: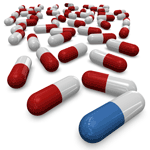 Many types of medications can save or improve lives, but they can also have unintended consequences. Side effects of meds (whether for HIV or some other condition) can be mild or life altering, horrible or even pleasurable; some people living with HIV never experience any at all. Whether you've worried about side effects or dealt with them firsthand, it seems like everyone's got a story about them. We want to know about yours.

To share your "side effects" story, write it out in 1,000 words or fewer, or film a YouTube video, and email it to oford@thebody.com. Many readers' stories will be posted on TheBody.com!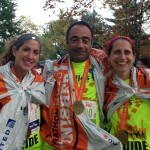 Living With HIV, Surviving the Boston Marathon Attack and Running the NYC Marathon

For Stephen Kovacev, running the New York City Marathon was part of a cycle of triumph over tragedy -- an experience he recounts here.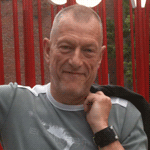 A Longtime HIV Survivor Shares Concerns From Quebec
As a self-described senior who "has been through a lot of despair," Pierre shares concerns of growing older with HIV, including finances, loneliness and good health.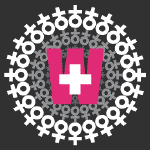 World AIDS Day Video Series by Positive Women's Network - USA
Members of the Positive Women's Network - USA star in short videos that put faces to women living with HIV in hopes of educating the community about HIV-positive women's needs.


More Perspectives & Opinions: