How Do I Get Motivated and Lose Weight?
I am 50 years old and have been positive since 2007. I've generally been fine, but lately I'm persistently tired and on edge. I've also put on a bit of weight, but I can't seem to get myself to exercise. Is there a diet plan I can follow? What else can I do?

Nelson Vergel responds in the "Aging With HIV" forum



Will Milk Interact With My Meds?
I'm currently on treatment, take antibiotics and other meds for kidney and tumor treatment. Is it safe to drink milk while I'm on these treatments?

Mark Holodniy, M.D., F.A.C.P., C.I.C., responds in the "Understanding Your Labs" forum



Loving Yourself After Your HIV Diagnosis

"For the longest I put on a happy face for the world," remembers blogger Brian Ledford; "but I hated myself and everything about me. I hated my HIV, I hated my job in the Marine Corps … I did not realize that nothing was ever going to change till I decided to make it change and start loving myself again."
Should HIV-Negative Partners Take PrEP?
My partner is HIV positive. We practice safer sex, but I know there are still some risks. He is very concerned about transmission. Should I start taking Truvada (tenofovir/FTC) as PrEP (pre-exposure prophylaxis), just in case?

Keith Henry, M.D., responds in the "Managing Side Effects of HIV Treatment" forum



On Dating, Finding Love and Living With HIV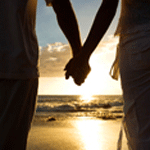 Falling in love when you have HIV is terrain that can be very hard to map. Whether it's with our family or in a romantic relationship, love is a central motivator in so many of our lives, and Andrea de Lange's journey of love is a lesson for us all.
Can I Order Generic HIV Meds From Canada?
Is it legal and safe to buy generic versions of HIV meds like Atripla (efavirenz/tenofovir/FTC) from Canadian pharmacies?

Benjamin Young, M.D., Ph.D., responds in the "Choosing Your Meds" forum



Take the U.S. HIV Workforce Survey -- in English or Spanish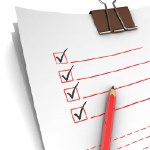 Do you work in the HIV field? Test your knowledge of HIV/AIDS on this survey meant to assess the knowledge, attitudes and beliefs of people working in HIV/AIDS. The survey is now also available to Spanish speakers.
Benson (From Indiana) on "When We Talk About HIV, Who Are We Not Talking About Enough?"

"I always thought that the concern about HIV applied to all races, genders and ages. I never thought any one group was being overlooked. They all need to be careful and get tested if they think they may have been exposed or have not protected themselves from possible exposure. It doesn't matter who you are. Get tested. Protect yourself."

Read the rest of this comment and join the discussion on this article!
Can I Stop Taking My HIV Meds?
When I was diagnosed, my viral load was 680,000 and my CD4 count was 670. I've been on treatment for four years. My viral load is undetectable and my CD4 count is 1570 now, however, I feel that my body is safer without meds. Is it safe to stop taking my meds?

Keith Henry, M.D., responds in the "Managing Side Effects of HIV Treatment" forum



Does Atripla Cause Peripheral Neuropathy?
I started Atripla (efavirenz/tenofovir/FTC) in June. Since then, I have experienced side effects, such as hallucinations and constant burning sensations all over my body. In particular, my lips, inner mouth and abdomen are always burning. What could this be?

Benjamin Young, M.D., Ph.D., responds in the "Choosing Your Meds" forum



Two New HIV Drugs Win Recommendation as Official First-Line Treatment Options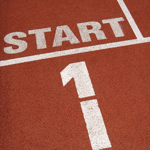 Stribild and Tivicay are now on the list of "preferred" HIV medications in the official U.S. HIV treatment guidelines, making the question of what to start with more complicated than ever.
How Do I Lower My Cholesterol?
I've been trying to lower my cholesterol since 2010. I usually take Crestor (rosuvastatin), but for the past four weeks I haven't been taking it because I'm trying to lower my cholesterol with a healthy diet alone. I also take Atripla (efavirenz/tenofovir/FTC). Could that be causing my high cholesterol? What else can I try to lower it?

Keith Henry, M.D., responds in the "Managing Side Effects of HIV Treatment" forum



Sexuality, Romance and Reproductive Freedom for U.S. Women Living With HIV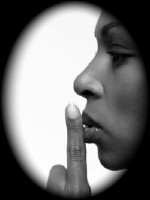 To better understand the ways in which women living with HIV experience their own sexuality, relationships, and reproductive desires and intentions, a national membership body of women living with HIV created a research and analysis project designed and implemented entirely by women living with HIV.
Are the HIV Cure Conspiracy Theories True?
One of my friends believes there already is an HIV cure, but that the pharmaceutical companies won't release it because they profit too much from HIV meds. As an HIV health professional, what are your thoughts?

Benjamin Young, M.D., Ph.D., responds in the "Choosing Your Meds" forum



Magic Johnson and Friends Discuss Life and HIV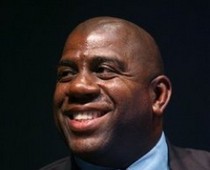 Last week, HIV news blogger Candace Y.A. Montague attended a community discussion about healthy relationships and HIV that included one very special community member. Read on to find out what Magic Johnson and others had to say about LGBT issues, manhood and HIV testing. (Credit: AP Photo.)
How Do I Get Intimate With My Boyfriend?
(A recent post from the "Gay Men" board)

I can't make love with my boyfriend because I'm scared of infecting him. I feel so incomplete and useless. He said he wants to take the chance with me because I am different. But all this is just making me depressed. I want to love him and take care of him, but all I seem to be doing is pushing him away. I don't want to lose him. What should I do?

-- rsmithson

Click here to join this discussion, or to start your own!

To do this, you'll need to register with TheBody.com's bulletin boards if you're a new user. Registration is quick and anonymous (all you need is an email address) -- click here to get started!
Is My CD4 Count Too Low?
I was just diagnosed last month. My CD4 count was 431 and my viral load was 28,400. Is this good or bad? My doctor says I should start treatment once my CD4 count falls below 350. Is that a good option?

Benjamin Young, M.D., Ph.D., responds in the "Choosing Your Meds" forum



Can We Measure Viral Load in Other Parts of the Body Besides Blood?
I've read that only about 2% of HIV is found in the blood, and that the rest may be found in other parts of the body, like the organs. Does that mean even if my HIV viral load is undetectable in the blood, that there still may be detectable virus in my organs? Can we measure how much virus is in each part of the body?

Mark Holodniy, M.D., F.A.C.P., C.I.C., responds in the "Understanding Your Labs" forum
What's the HIV Risk of Barebacking?
I barebacked a guy yesterday and I kind of regret it. I'm scared that I may have contracted HIV. I was the top. He said he was clean and that his last negative test result was in September. I'm still worried. What should I do?

Erik Glenn, M.A., responds in the "Safe Sex and HIV Prevention" forum