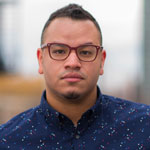 Hello Readers,

With the launch of our World AIDS Day 2013 section last Friday, we have a feast of new content to share with you, some of which is being shared in this week's News & Views. The very first article in this newsletter centers around a video that went viral last week. It involves open and honest communication around your HIV status -- whether positive or negative -- and shows a mixed-status "magnetic" couple engaging in some NSFW (not suitable for work) behavior. But, the message is really what matters, right? Wink.

If you're looking for some more NSFW content, also check out poster/VIRUS's slideshow in the "Perspectives & Opinions" section, which shows what happens when art and activism interact to address HIV.

From dating while positive to myth busting to Twitter chats, this newsletter is chock-full, so put on a pot of coffee and enjoy!

Peace, love and good health,

Mathew Rodriguez
Editorial Project Manager, TheBody.com
HIV/STD TRANSMISSION, EDUCATION & TESTING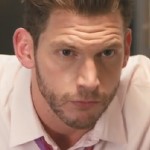 Knowing Your HIV Status Is Sexy, Says New NSFW Video

Titillating to both the body and the mind, this brand-new viral video shows the power of knowing your status and open communication between positive and negative partners.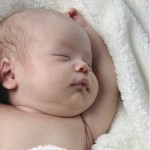 HIV and Baby Makes Three Busts Pregnancy Myths With True Life Stories
When Heather Boerner found out that serodiscordant couples could have safe, condomless sex to conceive a child, she knew she had to share these couples' stories.


More HIV/STD Transmission, Education & Testing Headlines: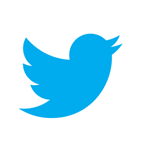 TheBody.com is hosting a Twitter Chat! This Monday, Nov. 25, we will host a Twitter Chat with the original AIDS activists -- ACT UP -- on the future of AIDS activism!

Make sure to follow us on Twitter and use the hashtag #BodyChat to join and follow the discussion.
Dave R.: Anal Cancer -- One Blow After Another

"A year's treatment of a cancer that had already spread to the lymph nodes in the groin had been lost because one man couldn't be bothered to investigate further."



Brian Ledford: Loving Yourself After Your HIV Diagnosis
"You cannot let these feelings overwhelm you. You have to learn to love yourself again, and once you do that the world and HIV are not so scary."



Candace Y.A. Montague: How Can People With HIV Use the Affordable Care Act Website?
"Obamacare and You is an online resource dedicated to the specific needs of people with HIV and AIDS looking for health care coverage."



Mark S. King: Support on the High Seas -- Aboard the 2013 HIV Cruise Retreat
"The only thing we had in common was the presence of HIV in our lives -- but you would have hardly known it from our high spirits and passion for living."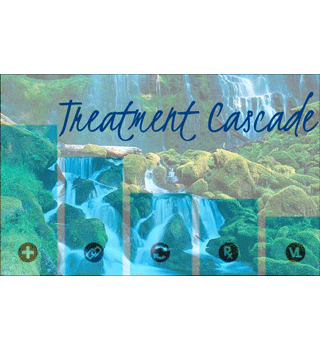 An undetectable viral load: the point at which HIV, though still present, cannot be found in a person's blood with the most sensitive tests available. For many of those who have reached undetectable, it was a major milestone in their lives. We asked people living with HIV to contribute thoughts and stories about getting their own viral loads to undetectable.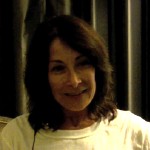 On Dating and Finding Love as a Woman Living With HIV

Having HIV and falling in love HIV is terrain that can be hard to map. Love is a central motivator in so many of our lives, and Andrea de Lange's journey of love and dating is a lesson for us all.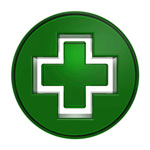 Does Having an HIV-Friendly Pharmacy Help With Treatment Adherence?
In a study of Walgreens pharmacy customers, those who used HIV-specialized pharmacies actually fared better in terms of adherence than those who did not. Is your pharmacist knowledgeable?


More HIV Community News & Features:

Wish there was an easy way to stay up on the latest developments in HIV/AIDS from the comfort of your own Facebook page? Sure, we all do!

Tune in to TheBody.com's Facebook page for highlighted stories and breaking news you can quickly share with others. And while you're there, consider clicking the "Like" button to show how much you care!

To those of you who want us in spurts of 140 characters or less, we've also got a Twitter feed you can follow for a constant stream of HIV/AIDS updates throughout the day: @TheBodyDotCom. Stop by and say hello, won't you?
When We Talk About HIV, Who Are We Not Talking About Enough?

Which communities do you think don't get their due share of attention when it comes to HIV awareness, policy, prevention and/or care?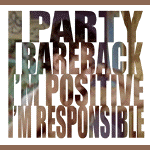 poster/VIRUS: Artists Affected by HIV Use Images to Make Daring Statements
Prisons, barebacking, disclosure, stigma. These posters from Canada's "poster/VIRUS" campaign -- a mix of art and activism -- tackle topics that many refuse to talk about.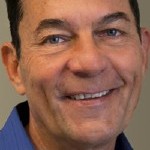 Gay Men Moving Forward: A Q&A With Dr. Jeff Leiphart
Jeff Leiphart, Ph.D., is a member of the "AIDS Generation," as he lived in San Francisco's hard-hit Castro neighborhood during the beginning of the epidemic. What does he think is next for older gay men?


More Perspectives & Opinions:

Grateful for the Support in My First Year After Diagnosis
(A recent post from the "Living With HIV" board)

"As I reflect over the events of the past year since I was diagnosed, I am moved to gratitude for the wealth of information, advice, and support I have come to know through this board. Thank you. I am comforted to know this resource is always here, whenever I have questions, problems, or just need support. Love and peace."

-- lilfshrmn

Click here to join this discussion, or to start your own!

To do this, you'll need to register with TheBody.com's bulletin boards if you're a new user. Registration is quick and anonymous (all you need is an email address) -- click here to get started!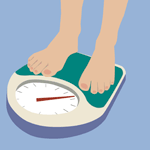 Early Treatment and Weight Management May Prevent Common Comorbidities in Young People Living With HIV

Newly diagnosed people often have two or more additional health problems, such as depression, high cholesterol or high blood pressure. But research shows all of these issues can be tackled alongside HIV.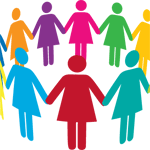 Many Women Living With HIV Fear Abuse After Disclosure, Lack Access and Support
The British study found that women with HIV often face special concerns regarding their personal safety in sexual relationships -- and that they often don't even feel comfortable disclosing those concerns.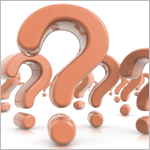 How Can Science Help End HIV-Related Travel Restrictions? (Video)
These restrictions have no proven public-health benefit -- and can, in fact, shroud nations in a false sense of assurance that such bans, and not sound health policy, will keep HIV in their countries.


More HIV Research & Treatment News Headlines: