How I Got Over My Depression and Back on My Feet!
Nelson, thanks to your advice last year, I finally took action with my life. I walk four miles every morning and have lost 80 lbs. I realized that I can't change my HIV diagnosis, but I am in control of how I choose to react to that diagnosis. Thank you for your advice as my life has turned 180 degrees for the better.

Nelson Vergel responds in the "Aging With HIV" forum



How Do I Regain My Sex Drive?
After my wife and I were diagnosed positive in April, I lost interest in sex. Now she is pregnant, but it hasn't stopped her from wanting sex. How do I regain my interest in sex? Also, since my diagnosis, I have found refuge in God, but my wife feels I'm more committed to church than family. What do I do?

Rev. Todd A. Brown responds in the "Spiritual Support and HIV" forum



In the Minority Among People With HIV: Does My Story Matter?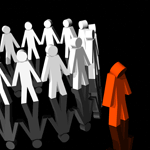 "I am not in the major demographic of people living affected with HIV, or categorized as a 'high-risk' group, but does that mean my story is less important?" asks one blogger. What do you think?
How Do I Tell My Soul Mate That I'm HIV Positive?
I am HIV positive and my partner is negative. He wants me and I want him. We are soul mates. He wants to marry me, but how do I tell him I'm positive without scaring him off?

Shannon R. Southall responds in the "Safe Sex and HIV Prevention" forum



Busting Myths About Unprotected Sex and HIV With True Life Stories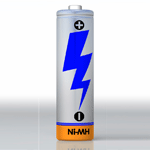 After meeting a "magnetic" couple who had an HIV-negative child via condomless sex -- and effective HIV treatment and care -- health writer Heather Boerner knew this was a story that needed to be told to people outside the HIV community.
How Much Will I Have to Pay For My HIV Meds Under Obamacare?
With the Affordable Care Act, I heard that I'll need to pay 25% of the cost for my HIV meds. Is this true? As a person living with HIV, what do I need to know about the new plans and how much will I have to pay?

Jacques Chambers, C.L.U., responds in the "Workplace and Insurance Issues" forum



How Does Poverty Fuel the HIV Epidemic?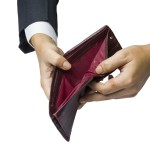 "Let's be real, if I can't afford my next meal or next month's rent, do you think I'm going to make a big deal about using condoms?" Poverty fuels the epidemic due to its impact on all aspects of life including income, housing, education, nutrition, access to health care and more -- especially in the communities of color where rates of poverty are higher than average.
Jack (From New Orleans) on "When We Talk About HIV, Who Are We Not Talking About Enough?"

"As someone who has lived most of his adult life, there are lots of things I wish I had done. For example, going to college seemed pointless back then, but now I wish I had learned that second language or earned a degree in something that would have helped me prepare for the retirement age I thought would never happen. There have to be lots of people out there in the same boat, as well as lots of people willing to donate their time to teaching new skills to others."

Read the rest of this comment and join the discussion on this article!
How Do I Get Rid of Rash Scars and a Bloated Stomach?
I was started on Atripla (efavirenz/tenofovir/FTC) when my CD4 count was at 250. On day eight, I had the worst rash all over my body except my face. The rash went away but left dark spots that haven't gone away. Can you suggest how to get rid of them? Also, I've switched to Isentress (raltegravir) and Truvada (tenofovir/FTC), but am getting a bloated stomach. Is this normal and will it go away?

Keith Henry, M.D., responds in the "Managing Side Effects of HIV Treatment" forum



How Can I Relieve Constipation?
I'm currently on Truvada (tenofovir/FTC), Norvir (ritonavir) and Reyataz (atazanavir), but I suffer from constipation, even though I try my best to eat lots of fruits and vegetables and drink lots of water. I also exercise five to six times a week. What else can I do?

Benjamin Young, M.D., Ph.D., responds in the "Choosing Your Meds" forum



Undocumented Immigrants Enter HIV Care Dangerously Late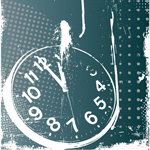 It's harder to achieve success with HIV meds the later into HIV's progression a person starts taking them -- which doesn't bode well for undocumented Latinos in a recent study, who got into care with more advanced disease than others. Read on to find out why.
Can I Use Alpha-Lipoic Acid to Help Treat Lipodystrophy?
I read that the supplement alpha-lipoic acid can help lower blood sugar and increase insulin sensitivity by 25%. Can this be used for people living with HIV to help treat lipodystrophy?

Keith Henry, M.D., responds in the "Managing Side Effects of HIV Treatment" forum



Treating Cognitive Impairment: Giving Magnet Therapy a Try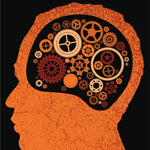 After 20 years living with HIV and trying various therapies and remedies, Lynda's latest experiment (in partnership with her doctor) is magnet therapy for cognitive concerns -- yet still she asks: ": At what personal cost or sacrifice am I willing to explore and try different treatments?"



Sure, Your HIV Treatment Adherence Is Good. But What About Those Other Meds You're On?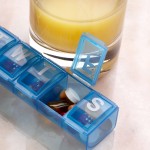 A new study warns that many people with HIV have a harder time staying on top of antidepressants, prescription vitamins and other important meds than they do keeping up with their HIV treatment.
Buyer Beware: A Third of Supplements Are Fake!
A recent study found that a lot of the supplements contain fillers or none of the advertised supplement at all. This makes me not want to buy any supplements anymore. But how do we deal with this fact, especially when some of us need these vitamins and minerals?

Nelson Vergel responds in the "Nutrition and Exercise" forum
Should My HIV Status Affect My Career Choice?
(A recent post from the "Living With HIV" board)

I have been having difficulties considering careers because of my HIV status. This is because in 2008 I went head to head with a doctor about whether or not being HIV positive should prevent me from doing social work. He was determined to prevent me from working in the social work field. Since then, I've been avoiding any field that includes contact with people and have been working as a mental health technician. I know he was wrong and ignorant, but I'm just not feeling up to any legal challenges or revolutionary battles. Any advice?

-- poz10yrs

Click here to join this discussion, or to start your own!

To do this, you'll need to register with TheBody.com's bulletin boards if you're a new user. Registration is quick and anonymous (all you need is an email address) -- click here to get started!
How Can I Improve My Lipid Numbers?
I take Kaletra (lopinavir/ritonavir) as part of my HIV regimen. Here are my latest lipid numbers. Total cholesterol: 196 mg/dL, HDL (high-density lipoprotein): 37 mg/dL, LDL (low-density lipoprotein): 99 mg/dL, triglycerides: 300 mg/dL and glucose: 96 mg/dL. I exercise a lot and include a lot of fiber in my diet, and also take fish oil supplements. Do you think I need to take anything else to improve these lipid numbers?

Benjamin Young, M.D., Ph.D., responds in the "Choosing Your Meds" forum



Can Immune Supplements Help Raise My CD4 Count?
My CD4 count is 88 and it worries me. Can I take the supplement "cell food" to help increase my CD4 count?

Mark Holodniy, M.D., F.A.C.P., C.I.C., responds in the "Understanding Your Labs" forum
Can Hepatitis B Be Transmitted Through Oral Sex?
I was recently diagnosed with hepatitis B. My boyfriend also got tested and is negative. Now we only engage in oral sex. Is this safe or would performing oral sex still be considered a risk for transmitting hepatitis B?

Lynn Taylor, M.D., F.A.C.P., responds in the "Hepatitis and HIV Coinfection" forum



Knowing Your HIV Status Is Sexy, Says New NSFW Video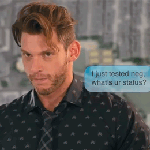 Have you ever been nervous that disclosing your HIV status might lead to rejection? When it comes to HIV and sex, do you think silence equals getting laid? A new video shows just how sexy it can be when you know your status.