Advocating for the 300 Million
Advocacy for those who are HIV positive means working within a defined community. Out of the 300 million people in the U.S., around 1.2 million are HIV positive, with the number of new cases steady at about 50,000 people per year for the past decade. However, when turning an eye toward prevention, it's the other 298.8 million citizens whose health becomes priority. For those like Johnson and TAG, a good place to start with prevention advocacy is with young gay men of color. Johnson explained, "Among young gay men between 2008 and 2010, there was a 22 percent increase in the rate of new infections." Citing the projection that half of young gay men will be HIV positive by the time they're 50, he added, "If you're a young black gay man, then it might be even worse than that."
As political landscapes change, sequestration hits, CDC prevention dollars disappear and Ryan White funding is dismembered limb by financial limb, Johnson points to the importance of the medical community as a key stakeholder in future prevention efforts, especially with the inclusion of preventive services as an important facet of the Affordable Care Act. "It's essential that we're talking with the American Medical Association and other physician's groups to make sure that they're on board with comprehensive prevention. We need to come up with solutions for young gay men and other 'at-risk groups' so that they can access HIV prevention services when they decide that they need them."
Dr. John Steever of Mount Sinai's Project Impact, which serves HIV-positive adolescents, echoed Johnson's assertions that HIV prevention should be a part of routine medical care. "If you make routine STI [sexually transmitted infection], including HIV, testing a part of primary care, then it's a little bit easier. Of course, the physician's offices have to be set up to deal with the positives. There's no point in offering testing if you don't know what to do with a positive test." For Steever, though medical care may be the best answer to HIV prevention, there are some visible roadblocks. "You have to break down the barriers as best as possible. So, free or sliding scale for people who don't have insurance; really cutting down some of the cost barriers."
Advertisement
As prevention goes the route of primary care, it is fortuitous that the newest "tool in the prevention tool belt," pre-exposure prophylaxis (PrEP), requires a primary care model in order to work. Unlike condoms or HIV testing, PrEP requires regular appointments with a primary care provider -- something to which many more Americans are expected to have access through the Affordable Care Act. Discussing the implementation of PrEP, Johnson explained, "We need government. We need the providers. We need to have the community actually demanding it. We need to make sure that the drugs can actually be paid for."
One activist who wished to remain anonymous was dismayed about the future of PrEP's uptake, especially given the problem with the implementation of post-exposure prophylaxis (PEP). "We don't have effective funding or systems in place to offer this prevention tool at the level we could. If we haven't figured that out, are we going to be able to offer PrEP in a widespread manner? PEP has been around forever and we still haven't done a good job putting that service in place around the country in an affordable, accessible way," the activist commented.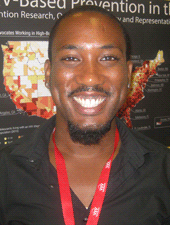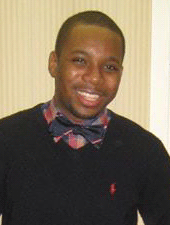 In a dialogue that Johnson describes as "dominated by extremes," he cautions that only a balanced approach to PrEP implementation can be effective. "There are people who think that it's going to tear apart existing prevention efforts in the U.S., and people who feel like it's going to be a so-called silver bullet and end the epidemic," said Johnson. The truth is, he clarifies, "somewhere in-between. We've been doing the counseling, testing, referrals; we've been doing the condoms and we've been using these same sorts of prevention approaches. What we're finding is that we still stay stuck at about 50,000 new infections per year."
Prevention From a Community Perspective
With advocates pushing PrEP as the newest hope in the prevention landscape, what do actual young gay men of color think about the latest efforts at HIV prevention? To answer these questions, and more, I spoke with two young gay black men who are also HIV prevention advocates and friends: Steven Emmanuel-Martinez, program assistant at AVAC: Global Advocacy for HIV Prevention and formerly of both GMHC and the AIDS Healthcare Foundation; and DaShawn Usher, the community education and recruitment manager at the New York Blood Center and secretary of New York City's HIV Prevention Planning Group. They spoke with me regarding their feelings on PrEP, prevention messaging and whether young gay men of color really want to talk about prevention.
Both Martinez and Usher pointed to one of the biggest myths that continues to pervade the discussion around HIV prevention among young gay men of color: The myth that these men do not know about prevention. "There's just no way you can really try to convince me that [we] don't get it. There's just no way." He added, "There's no way to escape it. When you turn on Grindr, you see a pop-up for the latest PrEP survey. When you pull up your Facebook, you see articles on HIV. When you go on Jack'd, you see HIV prevention messages. At urinals there are now ads, as you pee in these club urinals, saying 'Get tested.' And you get condoms. It's really hard for you not to realize that HIV has really infiltrated this community."