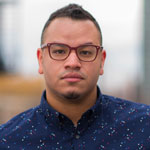 Hello Readers,

For people in the HIV/AIDS field, and for everyone in general, this is probably one of the busiest times of the year. World AIDS Day is quickly approaching (as is TheBody.com's World AIDS Day section!), and we're all feeling the crunch. Remember to take a moment to regroup and care for yourself so as to ward off burnout!

This week's newsletter will give you much to ponder -- including issues around disclosure, adherence and trauma. I hope you enjoy reading it as much as I enjoyed preparing it.

Yours truly,

Mathew Rodriguez
Editorial Project Manager, TheBody.com
David Fawcett: This Again? New Opportunities to Disclose My HIV Status (Or Not)

"How central is AIDS to my identity? It certainly is an inescapable and significant part of my life, but I have endeavored to keep it in its place."



Nina J. Bri: More Than a Statistic
"You don't need me to tell you that there is stigma surrounding HIV/AIDS. Because of that stigma, we who live with HIV are often afraid."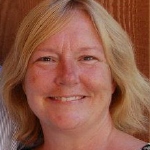 Lynda Arnold: Restarting HIV Meds and Trying Magnet Therapy
"You get a magnet strapped to your head and they send pulses to help shift the neurons in your brain so that they can treat the symptoms of mood disorders, affected concentration and energy levels."


More Headlines From HIV/AIDS Blog Central:

Kirk (From Dallas, Texas) on "When Everything Seems to Be Failing"

"Wow! You began with a major situation and you ended with solutions. I am so amazed how we have gone through so much. The miracle to me is not just the overcoming but the growth and how 'other-people centered' our stories become. I can tell you to have hope but you already have that. ... Thanks for the courage and hope!"

Read the rest of this comment and join the discussion on this article!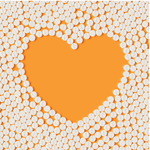 Sure, Your HIV Treatment Adherence Is Good. But What About Those Other Meds You're On?

A new study warns that many people with HIV have a harder time staying on top of antidepressants, prescription vitamins and other important meds than they do keeping up with their HIV treatment.



Smoking and Hypertension Associated With Greater Arterial Stiffness in People With HIV
It's not HIV itself that causes arteries to stiffen, a new study says; the blame lies instead with more traditional risk factors for heart disease, which are common among people with HIV.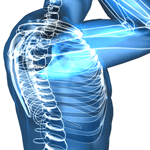 Early Lab Values May Warn of Future Bone Loss Among People Starting HIV Treatment
New findings regarding "markers" -- chemical levels within the body that can be measured -- suggest it may be possible to predict how much bone loss a person may experience while on HIV treatment.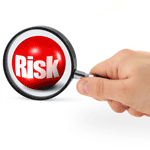 Strange Eye Changes Linked to HIV, Possibly Hepatitis C
In the past decade in the U.S. there have been increasing reports of unexpected and subtle visual problems in some HIV-positive people, CATIE reports.


More HIV Research & Treatment News Headlines:

Wish there was an easy way to stay up on the latest developments in HIV/AIDS from the comfort of your own Facebook page? Sure, we all do!

Tune in to TheBody.com's Facebook page for highlighted stories and breaking news you can quickly share with others. And while you're there, consider clicking the "Like" button to show how much you care!

To those of you who want us in spurts of 140 characters or less, we've also got a Twitter feed you can follow for a constant stream of HIV/AIDS updates throughout the day: @TheBodyDotCom. Stop by and say hello, won't you?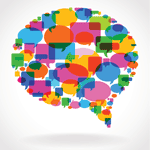 Experiences Disclosing One's Status

HIV is a virus that thrives on silence. Here, a group of people who have been through disclosure discuss how they go about disclosing their status and breaking that silence.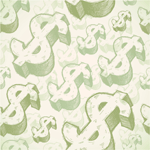 GMHC Sets the Record Straight: The Truth Behind Its Finances
After a recent article presented what Gay Men's Health Crisis (GMHC) called "defamatory stories" regarding its finances, the oldest AIDS service organization is setting the record straight.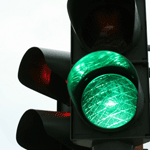 Advocates Applaud Launch of World's First Phase 2 Rectal Microbicide Study
Advocates for rectal microbicides, a lubricant gel that can help fight HIV transmission, are having what feels like "every holiday imaginable rolled into one," thanks to a new trial going forward.


More HIV Community News & Features:

Condoms Vs. Intimacy in a Relationship: Have You Dealt With This?
(A recent post from the "Relationships and Dating" board)

"I am HIV poz and my boyfriend of 3 years is negative. I really dislike using condoms because I feel it lessens the connection with him because of the barrier. In the past, before I became poz, I used getting tested together as a means to bring the relationship to the next level by being able to stop using condoms and therefore feel more intimate. Because of this, I have put up a 'wall' in my head and it is hindering the development of my current relationship. How have others dealt with this? I really appreciate any insight."

-- rowusa1

Click here to join this discussion, or to start your own!

To do this, you'll need to register with TheBody.com's bulletin boards if you're a new user. Registration is quick and anonymous (all you need is an email address) -- click here to get started!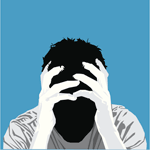 Untangling the Intersection of HIV and Trauma: Why It Matters and What We Can Do

What is trauma? How does it operate in the lives of those who are HIV positive? And how does it keep more than half of HIV-positive people out of medical care?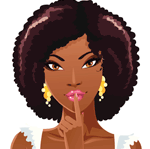 Sexuality, Romance and Reproductive Freedom for U.S. Women Living With HIV: Groundbreaking New Report
For women living with HIV, it's essential to talk about sexual/reproductive health and rights. One women's group compiled a document that cuts through the myths and discusses the issues.


More HIV & Your Health Headlines: