There's so much that can be done to prevent HIV, raise HIV awareness, and lessen the stigma and discrimination associated with HIV. World AIDS Day is the perfect time to find out what it's like to live an HIV-positive life. Browse through this collection of ideas of what you can do on and around World AIDS Day.
Attend an Event | In Your Community | Use Social Media
Attend an Event
There are plenty of events going on all over the world for World AIDS Day. Here are just a few of the events going on throughout some big U.S. cities:
Austin
Citywide World AIDS Day 2013 - Austin Talks HIV
Dec. 2, 9 a.m. - 3 p.m.
This year marks the city's third collaborative event to commemorate World AIDS Day. Led by local government, nonprofit, and community leaders, this day-long event is open to the public and also offers FREE CEUs for social workers, LPCs, LMFTs and LCDCs (an application has been made for 4.5 CEUs). The day will include engaging HIV 101 programming and dynamic presentations on current and local HIV topics that will be of special benefit to health care providers and community stakeholders.

Baltimore
World AIDS Day Month (Various Events)
Nov. 18 - Dec. 5
The University of Maryland, Baltimore, will begin World AIDS Day month programming on Monday, Nov. 18, 2013, and officially observe World AIDS Day on Monday, Dec. 2, 2013. The JACQUES Initiative of the Institute of Human Virology at the University of Maryland School of Medicine, University of Maryland School of Pharmacy, Student Section of the Maryland Public Health Association, and the Office of Interprofessional Student Learning & Service Initiatives (ISLSI) are collaborating to bring interactive World AIDS Day events and activities to the entire campus community.
Los Angeles
SoCal World AIDS Day Vigil
5:30-7:30 p.m.
Participants will meet at the San Vicente entrance of West Hollywood and begin the candlelit procession through a small area of the city at 5:30 p.m. The vigil will conclude with a moment of silence and a brief program at the starting location. Candles and holders will be provided.
Minneapolis/St. Paul
Deaf AIDS Day - St. Paul
1-4 p.m.
Family Tree Clinic
To remember those who are living with or have died from HIV, Deaf AIDS Day will take place from 1-4 p.m., Sunday, Dec. 1, at the Family Tree Clinic, St. Paul. Special presentations will start at 1:30 p.m. An HIV awareness booth, AIDS quilt and refreshments will be on hand throughout the event.
Sarah Simmons Showcase - Minneapolis
5-7 p.m.
Capri Theatre
In observance of World AIDS Day and in memory of local HIV advocate Sarah Simmons, on-stage performances will be held to highlight the impact that HIV has had on the local African and African-American communities. Local performing artists including rappers, dancers, singers, story tellers and poets will express their personal stories through their performances.
National World AIDS Day Event - St. Paul
6-8 p.m.
Open Cities Health Center
In commemoration of World AIDS Day, special guest speaker Kathy A. Bennet, Baltimore, Md., will provide an informative presentation on HIV & Resistance. She will cover the appropriate use of HIV medications, explain how resistance to medications occurs and ideas on how to reduce the risk for developing resistance. HIV service agencies and clients are encouraged to attend. The program is free and dinner will be provided. To register, contact Pete Jackson, Open Cities Health Center, 651.251.5987, or by email at: pete.jackson@ochealthcenter.com.
New York
Join Lutheran Family Health Centers for World Aids Day at Lutheran Medical Center
Nov. 26, 9 a.m. to 1 p.m
150 55th St., Brooklyn, NY
Free testing and screenings will be provided with a special presentation in the Medical and Dental Staff auditorium between 10 and 11:30 a.m. of singing, poetry, skits, a ribbon-pinning ceremony and more! This event is opened to the public and an effort to create awareness of HIV prevention.
Day With(out) Art 2013 - TALK
1-3 p.m.
Artists Space
Join a public forum exploring the importance of sharing singular moments in personal stories as a way of understanding and responding to the ongoing HIV crisis. Join fierce pussy and Risa Puleo along with artists and writers Alysia Abbott, Cathy Busby and Orlando Ferrand (Visual AIDS artist member) as they share personal stories. Historian and writer Christa Orth will facilitate group sharing of stories.
Day With(out) Art 2013 - WALK
3-4 p.m.
Artists Space
Transitioning from Artists Space to Rusty Knot, a walk through SoHo and the West Village -- led by writer and curator Alex Fialho -- will acknowledge and activate living history. In a spirit of lively remembrance, writers, curators and artists will read briefly at the last residential addresses of Joe Brainard, Keith Haring and Cookie Mueller; the former location of the New Museum, where Visual AIDS co-founder William Olander mounted the seminal window display "Let the Record Show..."; the site of Marsha P. Johnson's death near the water of the Christopher Street Pier; and the AIDS memorial along the Hudson River Greenway.
Day With(out) Art 2013 - SING
4-6 p.m.
Rusty Knot
Day With(out) Art will end at Scissor Sundays at the Rusty Knot tying it to the power of music and acknowledging bars/night clubs as one of many sites of LGBTQ liberation, solidarity and cultural production. Enjoy deep house and disco sets by DJ Amber Valentine and others. Dance, sing, celebrate and continue the conversation informally.
Day of Reflection: Strengthening the Fight to End AIDS
Dec. 2, 3-5 p.m.
First Corinthian Baptist Church
1912 Adam Clayton Powell Jr. Blvd.
Nearly 40 organizations from the city are co-sponsoring this dynamic and engaging event with stakeholders from the worlds of faith, politics, advocacy and social services coming together to reflect on the past and strengthen the ongoing fight against HIV. This event is part of the launching off of the campaign to end HIV in New York.
San Francisco
NorCal: World AIDS Day Ride
9 a.m. - 3 p.m.
Meet at 9 a.m. in the back lot of the Sports Basement (outside). There will be a moment taken to remember those being honored by the ride, which will follow a 10-mile route from the Presidio over to Golden Gate Park. Red ribbons will also be distributed to riders as well as passers-by to remind all of the importance of this day.
In Your Community
Get Tested
The number one thing you can do on World AIDS Day is to get tested for HIV and make sure you know your status. Find your nearest HIV testing site!
Hang Posters
Remind everyone in your school, office and neighborhood that Dec. 1 is World AIDS Day. Download and customize these high resolution posters, then print them out on any color printer.
Tell the U.S. Government What You Think!
Make sure your elected officials know you care about HIV and want to see them take action. Write them letters or emails to make your voice heard. Here are some resources to help you out:
Social Media
Though World AIDS Day is full of plenty of HIV-related events, there might not be one in your area, or you may not be able to make it. But that doesn't mean you can't take part. Here are some ways to participate online.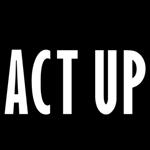 #BodyChat - Twitter Chat
Nov. 25, 5-6 p.m.
TheBody.com's Mathew Rodriguez and members of ACT UP New York will be moderating a Twitter chat where everyone is welcome to come and discuss HIV activism! Be sure to follow @TheBodyDotCom and use the hashtag #BodyChat to join in.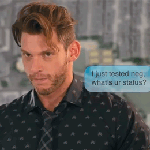 Knowing Your HIV Status Is Sexy, Says New NSFW Video
Have you ever been nervous that disclosing your HIV status might lead to rejection? When it comes to HIV and sex, do you think silence equals getting laid? A new video from
Impulse Group
, an HIV/AIDS educational organization, shows just how sexy it can be when you know your status. Check out the steamy, NSFW (not suitable/safe for work) video and share it with friends.
Add a Ribbon to Your Profile Pics
If you have a Facebook or a Twitter account, add a red ribbon to your user photo. It's easy to do, and it's a reminder to everyone who follows you that HIV is still a global pandemic.
Facing AIDS
Whether you're infected or affected or both, everyone has a different reason for facing AIDS. AIDS.gov is asking people to share their reasons. Print out a sign, write your reason for facing AIDS, snap a picture of yourself, and send it in to the annual Facing AIDS gallery.
World AIDS Day Video Series by Positive Women's Network - USA
Members of the Positive Women's Network - USA have created and produced a series of videos. We hope you can use these as tools and resources to educate your community about issues related to women and HIV. Check out these short (1-2 minute) videos you can watch, share, Facebook and tweet to your folks!
Get Google to Participate in World AIDS Day!
Everyone loves those creative Google home page images -- called "doodles." However, last year, Google forgot to make a doodle for World AIDS Day, even though it does one for most major awareness days and holidays. Using your Twitter account, make sure to tweet Google Doogles (@googledoodles) urging Google to bring awareness to World AIDS Day. Here's a sample tweet: "Hey @googledoodles! You should honor #WorldAIDSDay! Pls RT #WAD2012 #HIV via @TheBodydotcom"
Tweet It
On Dec. 1, plenty of people will be talking about HIV. You can keep up with the conversation on Twitter with the official World AIDS Day hashtag: #WAD2012 -- and of course you can join in, too. Share what World AIDS Day means to you (and don't forget to follow @TheBodyDotCom).
Facebook
Facebook is still the biggest social network on the Internet. Make sure you post about World AIDS Day -- change your profile picture to include a red ribbon, write a status about getting to zero, and spread the word that HIV is still around. Make sure to like TheBody.com at Facebook.com/TheBodyDotCom and add us to your interests list to get all of our newest content and see our countdown to World AIDS Day!
Share TheBody.com!
Here at TheBody.com, our goal is to help educate people about all aspects of HIV. Have you learned something here? Then feel free to click the Facebook or Twitter button on any of our World AIDS Day articles so your friends can learn, too.