Is Aging With HIV Making Me More Tired?
I was diagnosed in 1989, and after many health issues and meds, my viral load is undetectable and my CD4 count is over 500. Generally, I'm in decent health, but my ability to live "normally" has noticeably diminished in the last five to 10 years. I get tired quickly and lack energy. Is this because I've been living with HIV for 26 years, taking meds for over 20 years or am I just getting old?

Nelson Vergel responds in the "Aging With HIV" forum



Which Supplements Should I Be Taking?
After many years of meds, my kidneys are showing signs of straining. I'd like to cut out most of the supplements I take, but I realize that I need them to maintain my health. I take a lot of supplements, including calcium, vitamin D, zinc, Coenzyme Q10, alpha-lipoic acid, selenium and a multivitamin. Which ones should I be taking or getting rid of?

Benjamin Young, M.D., Ph.D., responds in the "Choosing Your Meds" forum



On Sleeping and Traveling While Taking Atripla

Elevated heart rate? Sweating? Dizzy or lightheaded? Stephen A. shares his list of side effects from taking Atripla, and how he avoids them.
Can My Partner Still Infect Me if He Has an Undetectable Viral Load?
My partner is positive and I'm negative. His viral load is undetectable and I get tested every six months. I've read that for someone on effective HIV treatment with an undetectable viral load, their risk of transmission is reduced by 96%. What does this mean in real world terms?

David Wohl, M.D., responds in the "Safe Sex and HIV Prevention" forum
Can I Buy Cheaper HIV Meds From India?
I am an Indian citizen staying in the U.S. My doctor and family are in India. Can I ask them to mail my meds to the U.S. since this would be much cheaper than buying them here? Are there any legal restrictions against this?

Jacques Chambers, C.L.U., responds in the "Workplace and Insurance Issues" forum



When Everything Seems to Be Failing
"Having and living with HIV is simplistic and warming compared to all of the other crap that seems to be surrounding our lives," muses blogger Enrique Franco. He's been dealing with some financial challenges. Find out more about how he copes.
LJ (From Austin, Texas) on "On Sleeping and Traveling While Taking Atripla"

"I've been on Atripla (efavirenz/tenofovir/FTC) for six years now. In the beginning, I had several side effects, like crazy dreams, body shakes and sweating. They subsided after a few months. I can even eat before taking my meds. The only side effect I have now is occasional sweating. I've had an undetectable viral load since six months after my diagnosis. I have to sometimes remind myself that HIV is something I have, not something that has me! Life is what you make it!"

Read the rest of this comment and join the discussion on this article!
Should I Stop Taking My Meds for a Few Days Because of a Rash?
I was recently diagnosed with HIV and started on Atripla (efavirenz/tenofovir/FTC). On day 18, I developed a body rash. Should I take a break from my meds or switch to something else?

Keith Henry, M.D., responds in the "Managing Side Effects of HIV Treatment" forum



Can HIV Treatment Newbies Start With Lower Dosages?
Would it be OK for people who are just starting HIV meds to begin with smaller dosages? Or is this not recommended?

Benjamin Young, M.D., Ph.D., responds in the "Choosing Your Meds" forum



Can Two HIV Drugs Be Better Than Three?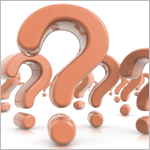 A recent study revealed a surprising result: For the first time ever, an HIV treatment regimen consisting of two drugs was found to work just as well as a three-drug regimen.
Could My Cough Be a Sign of Tuberculosis?
I just started coughing and now I'm worried. Is it just a cough or a symptom of tuberculosis? How do I check?

Keith Henry, M.D., responds in the "Managing Side Effects of HIV Treatment" forum



Hepatitis C May Multiply More Quickly During Pregnancy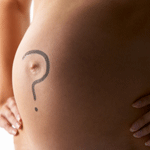 Did you know that a process that protects babies in the womb can also cause hepatitis C to replicate more quickly?
How Would a Long-Acting HIV Treatment Regimen Work?
If these future meds can be taken once a week or once a month, would we still need to take additional complementary meds? Would it only be available as an injection or would there also be long-acting pills?

Benjamin Young, M.D., Ph.D., responds in the "Choosing Your Meds" forum



National Group Helps Churches Jump Into HIV/AIDS Fight
As part of their initiative "The Black Church and HIV: The Social Justice Imperative," the National Association for the Advancement of Colored People recently trained 35 church leaders in a major U.S. city on HIV awareness and testing.
Condoms Make Relationships Less Intimate: Do You Agree?
(A recent post from the "Relationships and Dating" board)

I am positive and my boyfriend of three years is negative. I really dislike using condoms because I feel it lessens the connection with him. In the past, before I was diagnosed, I used getting tested together as a means of bringing the relationship to the next level, by being able to stop using condoms and therefore feel more intimate. Because of this, I have put up a wall in my head and it is hindering the development of my current relationship. How have others dealt with this?

-- rowusa1

Click here to join this discussion, or to start your own!

To do this, you'll need to register with TheBody.com's bulletin boards if you're a new user. Registration is quick and anonymous (all you need is an email address) -- click here to get started!
If My Lab Numbers Are Great, Do I Still Need to Start Treatment?
A month after my diagnosis, my CD4 count was 750 and my viral load was 260. My doctor told me that I didn't need to start treatment and to check in every four months. He said I just needed to keep living healthy, eating well and exercising. Is this true? Do I not need meds?

Nelson Vergel responds in the "Aging With HIV" forum



How Long Does It Normally Take to Achieve an Undetectable Viral Load?
I was diagnosed in April and started on Stribild (elvitegravir/cobicistat/FTC/tenofovir) in June. By November, my viral load decreased to 70, which I thought was pretty good, but my nurse said that I should be undetectable by now. It's been over four months since starting treatment. Should I be worried that my viral load isn't undetectable yet?

Mark Holodniy, M.D., F.A.C.P., C.I.C., responds in the "Understanding Your Labs" forum



What's Your Risk of HIV Treatment Failure? Look at Where You Started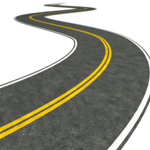 A person's viral load when starting HIV medications may at least partly predict the chance of long-term treatment success, according to a recent study.
Is Post-Exposure Prophylaxis Considered a Cure?
After a possible exposure, my doctor started me on post-exposure prophylaxis (PEP). I'm taking Kaletra (lopinavir/ritonavir) and Combivir (AZT/3TC). If I was infected, would these drugs cure me?

Benjamin Young, M.D., Ph.D., responds in the "Choosing Your Meds" forum



"I'd Always Practiced Safer Sex -- for the Most Part"

After learning that being safe "for the most part" is not that safe, Daniel Mark Hall has three pieces of advice for everybody: Find care, get support and be open and honest.