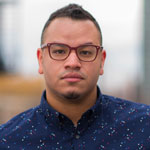 Hello Dearest Readers!

I'm very excited to introduce you all to our newest blogger, Brian Ledford, whose new blog is "AMarineAndHIV." Brian's first blog deals with his diagnosis story and what it was like to receive the news while on active duty.

Also in our blog section, Enrique Franco discusses feelings of failure, Rae Lewis-Thornton gets liposuction and Dave R. writes about anal cancer.

Two of this week's picks deal with a burgeoning field -- cellphone apps! Those who have sex and have a cellphone might want to give those a quick read.

In only eight short days, TheBody.com's World AIDS Day section will launch and we are hard at work making it as perfect as possible. More details to come.

Until our paths cross again,

Mathew Rodriguez
Editorial Project Manager, TheBody.com
Brian Ledford: "Remembering THE Moment"

"At some point during all of this, a small voice in the back of my head, barely noticeable at first, started to get louder and louder. It was screaming at me, 'I AM A MARINE, I AM TRAINED TO FIGHT AND BE STRONG.'"



Enrique Franco: When Everything Seems to Be Failing
"Having and living with HIV is simplistic and warming compared to all of the other crap that seems to be surrounding our lives."



Rae Lewis-Thornton: Liposuction!
"Having HIV never made me feel unworthy, but how HIV reshaped my body, for sure, made me feel ugly and caused me a lot of doubts."



Dave R.: Anal Cancer -- The Lead-Up
"In 2013, the 'C' word is still taboo for many people. Very few diseases inspire such a gut-wrenching fear for the future and nobody can put themselves in the shoes of someone who's just heard that they have cancer; no one."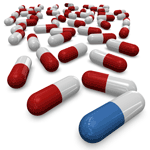 Many types of medications can save or improve lives, but they can also have unintended consequences. Side effects of meds (whether for HIV or some other condition) can be mild or life altering, horrible or even pleasurable; some people living with HIV never experience any at all. Whether you've worried about side effects or dealt with them firsthand, it seems like everyone's got a story about them. We want to know about yours.

To share your "side effects" story, write it out in 1,000 words or fewer, or film a YouTube video, and email it to oford@thebody.com. Many readers' stories will be posted on TheBody.com!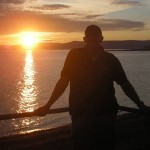 On Sleeping and Traveling While Taking Atripla

Elevated heart rate? Sweating? Dizzy or lightheaded? Stephen A. shares his laundry list of side effects from taking Atripla, and how to avoid them.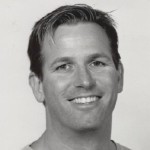 "I'd Always Practiced Safer Sex -- for the Most Part"
After learning that being safe "for the most part" is not that safe, Daniel Mark Hall has three pieces of advice for everybody: Find care, get support and be open and honest.



Mississippi in Action: Cedric Sturdevant
Cedric Sturdevant had no idea he was living with HIV until he was diagnosed a year after his infection. At the hospital where he learned his test results, he met a social worker who turned him on to advocacy work.


More Perspectives & Opinions:

Wish there was an easy way to stay up on the latest developments in HIV/AIDS from the comfort of your own Facebook page? Sure, we all do!

Tune in to TheBody.com's Facebook page for highlighted stories and breaking news you can quickly share with others. And while you're there, consider clicking the "Like" button to show how much you care!

To those of you who want us in spurts of 140 characters or less, we've also got a Twitter feed you can follow for a constant stream of HIV/AIDS updates throughout the day: @TheBodyDotCom. Stop by and say hello, won't you?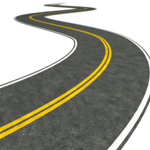 What's Your Risk of HIV Treatment Failure? Look at Where You Started

A person's viral load when starting HIV medications may at least partly predict the chance of long-term treatment success, according to a recent study.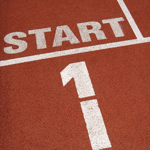 Two New HIV Drugs Win Recommendation as Official First-Line Treatment Options
Stribild and Tivicay are now on the list of "preferred" HIV medications in the official U.S. HIV treatment guidelines, making the question of what to start with more complicated than ever.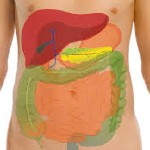 Colorectal Cancer Screening Is Woefully Uncommon Among People With HIV
HIV-positive people rarely receive proper screening for colorectal cancer in the U.S. As a result, it can be hard for researchers to gauge just how common it is.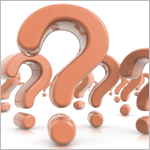 Can Two HIV Drugs Be Better Than Three?
A recent study revealed a surprising result: For the first time ever, an HIV treatment regimen consisting of two drugs was found to work just as well as a three-drug regimen.


More HIV Research & Treatment News Headlines:

Green (From London, UK ) on "Who Infected Me With HIV?"

Hi Justin,

Thanks for posting your blog. When I first discovered I was HIV+, I racked my brains about who I could have gotten it from and narrowed it down to two people - one was an older guy who I think was HIV+ and didn't know it and probably had a very high viral load, the other an HIV denialist who believed the whole thing was made up by the pharmaceutical companies to earn money(!)

Join the discussion on this article!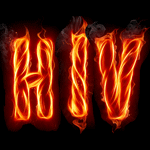 HIV Testing Not a Priority for Some Men on Grindr, Study Suggests

A new study has some good news and some bad news concerning the truth behind the "HIV NEG U B 2" so many men seem to include in their social app profiles.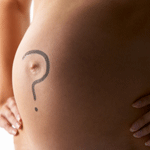 Hepatitis C May Multiply More Quickly During Pregnancy
Did you know that a process that protects babies in the womb can also cause hepatitis C to replicate more quickly?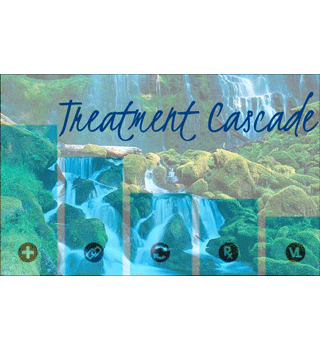 An undetectable viral load: the point at which HIV, though still present, cannot be found in a person's blood with the most sensitive tests available. For many of those who have reached undetectable, it was a major milestone in their lives. We asked people living with HIV to contribute thoughts and stories about getting their own viral loads to undetectable.

Banksy's Gift to the HIV Organization Housing Works

During Banksy's recent New York City residency, the famous recluse artist donated a piece of his art to HIV service organization Housing Works.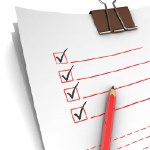 Let's Talk About Sex: Luhu Launches STI Test Result-Sharing Platform
Want to be able to verify your HIV and sexually transmitted infection (STI) status to potential partners in a way that is safe, secure and legal? There's an app for that.


More HIV Community News & Features: