Can I Really Stay Healthy With HIV Without Getting Sick?
I was diagnosed a year ago. Is it true that I can remain completely healthy if I take my meds, eat well and exercise? I'm scared that I'll have a heart attack or seizure. I also worry about taking meds for a long time. Will I be OK?

Nelson Vergel responds in the "Aging With HIV" forum



How Can I Help My Best Friend Through His Diagnosis?
My best friend was just diagnosed with HIV two days ago. I'm trying to be a supportive friend. I love him with all my heart and I want to help him through this. He is having a hard time processing it. Other than his partner and daughter, I am the only other person he has told. What can I do to help him?

Rev. Todd A. Brown responds in the "Spiritual Support and HIV" forum



Mark S. King: A New, True Film of AIDS in the 1980s: Dallas Buyers Club

"Dallas Buyers Club isn't interested in making the truth very pretty. A river of infected blood runs through it. So, too, does practically every other bodily fluid, along with bruises that won't heal."
Should We Be Worried About a Condom Rip?
My partner is HIV positive with an undetectable viral load. Last night we were having sex and didn't realize the condom ripped on the side. What are my chances of being infected?

Shannon R. Southall responds in the "Safe Sex and HIV Prevention" forum



Promiscuous Gay Nerd: What Makes Sex Good?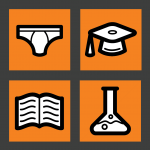 Hoping to answer an eternal question -- "What makes sex good?" -- Jake Sobo has kept a spreadsheet of his sexual encounters since January 2013, and it's surpassed 50 entries.
Help, I'm Being Mistreated at Work Because of My HIV Status!
After I moved to a new branch of my company, I disclosed my HIV status to a co-worker, who then told my superiors. A month later, I was audited, which is strange because I was still new there. I was then cornered in my office and asked by managers if I was healthy enough to do my job and if I'd like to step down. This has happened three times in the last month and the stress making me want to quit. I have been with this company for over 18 years and I have never been treated like this. What should I do?

Jacques Chambers, C.L.U., responds in the "Workplace and Insurance Issues" forum
Ditto on "6 Factors to Consider Before Starting HIV Treatment"

"It's always astonishing to me how when it comes to PrEP (pre-exposure prophylaxis), all concerns are brushed aside. If you have the misfortune to actually seroconvert, the conversation changes. We start hearing, 'Hold your horses. Are you sure you're not a drug addict? Do you really think you're prepared to take one, maybe three pills EVERY DAY? Is anybody checking to make sure you're really taking your pills? We think you can stand to be a little sicker, so maybe you should wait.' 'I need this to live' just doesn't seem to hold any sway with the medical community these days."

Read the rest of this comment and join the discussion on this article!
What If I Stop Taking All My HIV Meds?
Since my diagnosis five years ago, I have been very depressed. I can't even get a date. I lay on my sofa probably 20 hours a day. I just can't take it anymore. I am considering stopped all my meds. If I stop, how long do I have to get my affairs in order?

Keith Henry, M.D., responds in the "Managing Side Effects of HIV Treatment" forum



Will Smoking Decrease the Effectiveness of My Meds?
While I know smoking is bad for your health in general, could smoking cigarettes or marijuana decrease the effectiveness of Kaletra (lopinavir/ritonavir) and Truvada (tenofovir/FTC)? Having been a long time smoker, not smoking worsens my headaches.

Benjamin Young, M.D., Ph.D., responds in the "Choosing Your Meds" forum



The Real HIV Pill Question: It's Not "How Often," It's "How Many"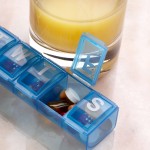 New research suggests that HIV treatment success doesn't hinge on whether we take meds once a day vs. twice a day -- it's more about the number of pills we're being asked to pop.
How Do I Prevent HIV-Related Cognitive Impairment?
I was diagnosed four months ago. I am confused about HIV-related cognitive decline. Is this something that only happens to long-term survivors or is it something everyone living with HIV will face? Will newer drugs reduce this risk?

Keith Henry, M.D., responds in the "Managing Side Effects of HIV Treatment" forum
How Realistic Is It to Expect an HIV Cure?
Recently there have been reports about individuals who were functionally cured, either through transplants or very early treatment. Were they really cured? If HIV is so complex and no practical cure has been found after 30 years, how and why should we be hopeful? I'm not trying to be a pessimist, but it just doesn't seem like it will happen.

Benjamin Young, M.D., Ph.D., responds in the "Choosing Your Meds" forum



Mathew Rodriguez: Is HIV/AIDS the Real American Horror Story?

"The horror landscape is not dominated by individuals; it is dominated by widespread plagues. The horror movie has become a decades-long experiment exploring the frailty and delicateness of the human body."
Are Flu Shots Safe For People Living With HIV?
(A recent post from the "Living With HIV" board)

What are your thoughts on flu shots for HIV-positive individuals?

-- LoveMe

Click here to join this discussion, or to start your own!

To do this, you'll need to register with TheBody.com's bulletin boards if you're a new user. Registration is quick and anonymous (all you need is an email address) -- click here to get started!
Is a Drop in CD4 Count Normal?
I've been on Combivir (AZT/3TC) and Sustiva (efavirenz, Stocrin) since April 2012. Since then my CD4 count has gone from 359 to 586 to 592. However my most recent CD4 count was 537. Should I be alarmed?

Keith Henry, M.D., responds in the "Managing Side Effects of HIV Treatment" forum



Why Did My CD4 Count Drop and Viral Load Increase?
I started treatment in August with a CD4 count of 30 and a viral load over a million. In September, my CD4 count increased to 259 and my viral load dropped to 659. But then in October, my CD4 count decreased to 219 and my viral load went up to 959. What does this mean?

Benjamin Young, M.D., Ph.D., responds in the "Choosing Your Meds" forum



What's the HIV Risk of Unprotected Oral Sex?
Is it safe for someone living with HIV to perform unprotected oral sex on someone who's negative?

Richard Cordova responds in the "Safe Sex and HIV Prevention" forum



Josh Robbins: Why Is PrEP for HIV Prevention Not Being Discussed in This Southern U.S. City?

"I do not believe that PrEP is an option for everyone. However, I do believe that we, as a community, should foster these discussions between individuals and their doctors."