Hello, Readers!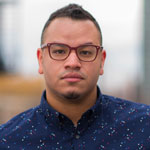 I'm sure you're asking yourself what these paragraphs are doing at the top of your newsletter. We here at TheBody.com figured that, with personalities so big, it'd be a crime not to share them with you all. As creators of TheBody.com's content and maintainers of its technology, we want to be able to show you who's behind it all. And what better day to take off our masks than Halloween?

You'll see a lot of great content in this week's News & Views. We're fresh off a few conferences and now that we're done unpacking our bags, we can bring you some of the top stories from each conference -- Infectious Disease Week (IDWeek) in San Francisco, the European AIDS Conference (EACS) in Brussels, Belgium, and the AIDS Vaccine Conference in Barcelona, Spain -- in the coming weeks. You'll also notice that some of the blogs in this Halloween newsletter deal with some potentially "scary" topics like a blogger deciding whether to find out who actually infected him with HIV, and a piece from yours truly regarding HIV/AIDS subtext in horror movies. Also, make sure to check out a particularly interesting piece by Jake Sobo -- a pen name -- that includes an open Google doc showing all of his sexual exploits for 2013.

I hope you have as much fun reading this newsletter as I did putting it together.

Your digital friend,

Mathew Rodriguez
Editorial Project Manager, TheBody.com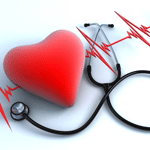 Higher CD4 Count Spells Lower Heart Attack Risk for People With HIV
A person's "CD4 nadir" -- or lowest-ever CD4 count -- appears to have a major effect on the chances of suffering a heart attack, new research shows.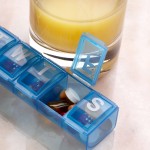 The Real HIV Pill Question: It's Not "How Often," It's "How Many"
New research suggests that HIV treatment success doesn't hinge on whether we take meds once a day vs. twice a day -- it's more about the number of pills we're being asked to pop.



A Perfect Storm: Prescription Painkillers, Heroin, Needles and HIV
"Addiction is a problem that belongs to all of us, especially anyone working with HIV," writes David Fawcett, Ph.D., L.C.S.W. "HIV and substance abuse go hand-in-hand."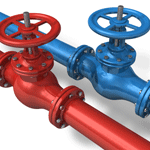 Cenicriviroc Looking Good Compared to Sustiva as It Moves Through Drug Development
Think the HIV drug pipeline is dry? Think again: An impossible-to-pronounce candidate called cenicriviroc is looking good in mid-stage clinical trials -- and may reduce inflammation to boot.


More HIV Research & Treatment News Headlines:

Wish there was an easy way to stay up on the latest developments in HIV/AIDS from the comfort of your own Facebook page? Sure, we all do!

Tune in to TheBody.com's Facebook page for highlighted stories and breaking news you can quickly share with others. And while you're there, consider clicking the "Like" button to show how much you care!

To those of you who want us in spurts of 140 characters or less, we've also got a Twitter feed you can follow for a constant stream of HIV/AIDS updates throughout the day: @TheBodyDotCom. Stop by and say hello, won't you?
Justin B. Terry-Smith: Who Infected Me With HIV?

"Should I investigate further and find out who infected me? Or should I move on and live my life without that answer?"



Mathew Rodriguez: Is HIV/AIDS the Real American Horror Story?
"The horror landscape is not dominated by individuals; it is dominated by widespread plagues. The horror movie has become a decades-long experiment exploring the frailty and delicateness of the human body."



Josh Robbins: Why Is PrEP for HIV Prevention Not Being Discussed in This Southern U.S. City?
"I do not believe that PrEP is an option for everyone. However, I do believe that we, as a community, should foster these discussions between individuals and their doctors."



Mark S. King: A New, True Film of AIDS in the 1980s: Dallas Buyers Club
"Dallas Buyers Club isn't interested in making the truth very pretty. A river of infected blood runs through it. So, too, does practically every other bodily fluid, along with bruises that won't heal."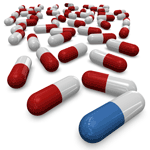 Many types of medications can save or improve lives, but they can also have unintended consequences. Side effects of meds (whether for HIV or some other condition) can be mild or life altering, horrible or even pleasurable; some people living with HIV never experience any at all. Whether you've worried about side effects or dealt with them firsthand, it seems like everyone's got a story about them. We want to know about yours.

To share your "side effects" story, write it out in 1,000 words or fewer, or film a YouTube video, and email it to oford@thebody.com. Many readers' stories will be posted on TheBody.com!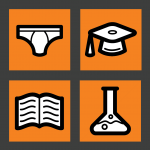 Promiscuous Gay Nerd: What Makes Sex Good?

Hoping to answer an eternal question -- "What makes sex good?" -- Jake Sobo has kept a spreadsheet of his sexual encounters since January 2013, and it's surpassed 50 entries.



What's Sitting an ACT UP Meeting Really Like?
After attending an ACT UP meeting a few months ago, artist and writer Zachary Frater wrote about what activism looks like for him and his generation.
Jamie (From Melbourne, Australia) on "For Gay Men, HIV PrEP and Sexual Risk Are Not Necessarily Bedfellows"

"This research has little validity. 50% of participants were given a placebo and only 50% were given PrEP, in a double-blind study design and ALL participants were counselled that they may only be taking a placebo. Therefore no-one knew whether they were getting PrEP or a useless placebo, so why would any rational participant change their risk-taking behaviour?"

Join the discussion on this article!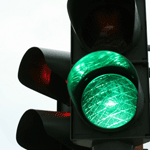 UNAIDS Applauds Uzbekistan for Removing Restrictions on Entry, Stay and Residence for People Living With HIV

Uzbekistan joins countries like Andorra, the Slovak Republic and the U.S. in modernizing their entry, stay and residence laws in regards to people living with HIV.



Celebrating Latino Diversity: Meet Jorge
"We celebrate diversity and everybody is welcome as equals," says Jorge Zepeda of the San Francisco AIDS Foundation's Latino Program. "Everybody's voice has the same value."



Aging with AIDS: David Duncan Rides for AIDS/LifeCycle
This June, David Duncan will hop on his bike for a bittersweet AIDS/LifeCycle. This will be his 16th ride from San Francisco to Los Angeles to fight AIDS, and his last one -- at least for now.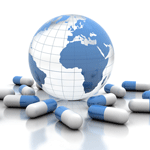 From Research to Reality: Investing in HIV Prevention in a Challenging Landscape
How many millions (or billions!) are being spent in every country on HIV prevention? How many people are in trials? These infographics answer that and more.


More HIV Community News & Features: