Should I Take Immune Boosters?
I have been living with HIV for 13 years. I'm not currently on meds, but in the meantime, can I take immune boosters?

Keith Henry, M.D., responds in the "Managing Side Effects of HIV Treatment" forum



Should I Stop Exercising While I'm Feeling Under the Weather?
Last spring, I was diagnosed with HIV. Since then, I have been slowly building my strength back up by exercising. I generally feel pretty good, but now I have my first cold and sore throat since diagnosis. Is there a point at which it's better to hold back on exercising or do I just go based on how I feel?

Nelson Vergel responds in the "Nutrition and Exercise" forum



A Cult Film Star Fights His HIV Horror Story With Honesty

Can you name the most famous living actor who's openly HIV positive? It's Mark Patton, star of the second film in the classic horror series A Nightmare on Elm Street.
How Do I Reassure My Boyfriend That It's OK to Get Physical?
I'm currently in a relationship with an HIV-positive man. He's always been open with me about his status, so it's not an issue. However, whenever we start getting physical, he basically shuts down because he's afraid he'll infect me. I know the risks, but it still scares him. How can I help him get over this fear?

David Fawcett, Ph.D., L.C.S.W., responds in the "Mental Health and HIV" forum



Conceiving of Conception? If Your Man's on Meds, PrEP's Protection Appears Pointless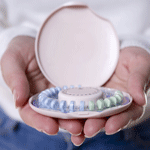 Effective antiretroviral therapy for people with HIV is an excellent HIV prevention tool all by itself, especially for HIV-positive men and HIV-negative women who are trying to have a baby together, a study found.
Can People Living With HIV Obtain a Long-Term Care Policy?
When the Affordable Care Act kicks in, insurance companies won't be able to discriminate on the basis of pre-existing conditions. My partner and I are both in our 50s and HIV positive. Would we be able to get a long-term care policy?

Jacques Chambers, C.L.U., responds in the "Workplace and Insurance Issues" forum
Matt (From Washington, D.C.) on "Long-Acting HIV Antiretrovirals May Be Revolutionary. But Will They Be Worth It?"

"I'm 100% compliant with my twice-daily dose of meds, and even if I were on a once-daily regimen, I still would prefer the ease of taking meds once a month, even if it were an injection. Adhering to a routine can be a challenge at times, and anything that will make it easier is welcome. I'd bet this would be a very popular alternative, and I hope the drug companies will work on bringing this to the market."

Read the rest of this comment and join the discussion on this article!
Do HIV Meds Cause Memory Impairment?
I currently take Combivir (AZT/3TC) and Sustiva (efavirenz, Stocrin) and am experiencing serious memory issues. Could it be because of the meds?

Keith Henry, M.D., responds in the "Managing Side Effects of HIV Treatment" forum



How Long Can I Stay on Atripla?
What's the best way and ideal time to take Atripla (efavirenz/tenofovir/FTC)? How long can I expect to do well on this regimen?

Benjamin Young, M.D., Ph.D., responds in the "Choosing Your Meds" forum



Why Patients (and Their Doctors) Choose Not to Start HIV Treatment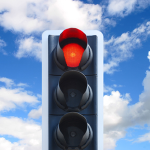 Think the main reasons people avoid HIV meds are related to a fear of side effects, or an aversion to taking pills every day? Guess again: A new study pushes back against those long-held assumptions.
HIV, Depression, Hypochondria and PTSD: Is It All in My Head?
I'm 28 and have been living with HIV for five years. A few months ago, my father passed away because of stomach cancer. Around the same time, I got married to my now ex-partner and then got extremely sick with a near-death experience. It's been a few impossible months with ever-growing hypochondria. Currently my greatest fear is cancer. I'm also living in a foreign country with no health insurance. Will it ever be possible to get back to a normal life?

David Fawcett, Ph.D., L.C.S.W., responds in the "Mental Health and HIV" forum
When Will an HIV Vaccine Be Available?
What's the latest HIV vaccine news? When will we have a therapeutic vaccine for people living with HIV?

Nelson Vergel responds in the "Nutrition and Exercise" forum



Can Something "POSITIVO" Come From Being HIV Positive?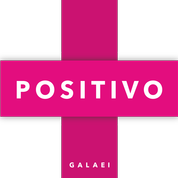 A brand-new campaign in Philadelphia uses the faces of local, HIV-positive community members to encourage testing, erase stigma and make the term "positive" one of hope.
Will Starting HIV Meds Make Me Look Sick and Different?
(A recent post from the "Treatment & Side Effects" board)

In September, my viral load was 66,000. Within a month, it dropped to 40,000 without any meds. At the same time, my CD4 count dropped from 694 to 604. My clinic is telling me to consider starting meds, so that my viral load can drop faster and my CD4 count can go up. I am spiritual and faithful. I don't want to take meds and start looking sick or different and getting pointed out. I'm indecisive, but I don't want to be naive. Can I get some advice?

-- LoveMe

Click here to join this discussion, or to start your own!

To do this, you'll need to register with TheBody.com's bulletin boards if you're a new user. Registration is quick and anonymous (all you need is an email address) -- click here to get started!
Is There a Recommended Viral Load Level to Start HIV Meds?
I tested HIV positive in August with a viral load of 1,500,000, which dropped in September to 400,000. My doctor wants to see what my viral load is in October before discussing meds. Is there a recommended viral load level to start meds?

Benjamin Young, M.D., Ph.D., responds in the "Choosing Your Meds" forum



What's Considered a Normal CD8 Count and CD4/CD8 Cell Ratio?
I just started HIV meds a month ago and recently got my labs back. I understand that a CD4 count of 780 is good, but what's a good number for CD8 count? Also, what's considered a good CD4/CD8 cell ratio?

Mark Holodniy, M.D., F.A.C.P., C.I.C., responds in the "Understanding Your Labs" forum



Does Washing After Sex Lower the Risk of HIV?
Does washing one's vagina after sex lower the risk of HIV transmission?

Shannon R. Southall responds in the "Safe Sex and HIV Prevention" forum