A Nightmare on Elm Street Star Mark Patton on Fighting his HIV Horror Story With Honesty

Mark Patton is the most famous living actor with HIV, having starred in the second film of the cult classic series A Nightmare on Elm Street.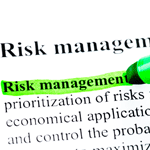 For Gay Men, HIV PrEP and Sexual Risk Are Not Necessarily Bedfellows
A new study evaluated sexual risk-taking among gay men who are on pre-exposure prophylaxis (PrEP) -- a contentious issue. The results surprise, and illuminate risk in the gay community.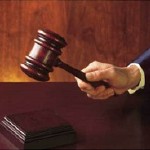 European AIDS Conference Rails Against Russian "Anti-Gay" Law
A major HIV research conference got unusually political last week, when speakers at the opening session lambasted the Russian government over its approval of a new, stigmatizing law.


More HIV Community News & Features: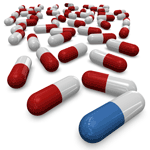 Many types of medications can save or improve lives, but they can also have unintended consequences. Side effects of meds (whether for HIV or some other condition) can be mild or life altering, horrible or even pleasurable; some people living with HIV never experience any at all. Whether you've worried about side effects or dealt with them firsthand, it seems like everyone's got a story about them. We want to know about yours.

To share your "side effects" story, write it out in 1,000 words or fewer, or film a YouTube video, and email it to oford@thebody.com. Many readers' stories will be posted on TheBody.com!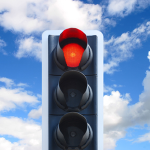 Why Patients (and Their Doctors) Choose Not to Start HIV Treatment
Think the main reasons people avoid HIV meds are related to a fear of side effects, or an aversion to taking pills every day? Guess again: A new study pushes back against those long-held assumptions.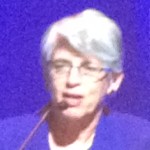 Integrase Inhibitor GSK744 Safe, Effective as Once-Daily Oral Pill
GSK744 is being developed as an HIV drug people would only have to take once every month (or less!). But if that doesn't work out, it may still have a bright future as a daily pill, new research finds.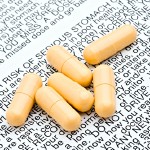 Will You Do Better on Atripla or Stribild? It May Depend on Your Race
A new study finds that African Americans are less likely to keep their viral load down on Atripla -- and that more trouble with side effects may be the reason.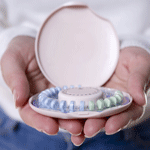 Conceiving of Conception? If Your Man's on Meds, PrEP's Protection Appears Pointless

Effective antiretroviral therapy for people with HIV is an excellent HIV prevention tool all by itself, especially for HIV-positive men and HIV-negative women who are trying to have a baby together, a study found.


More HIV Research & Treatment News Headlines:

Paul Halsall (From Manchester, UK) on "Robert Vazquez-Pacheco on Race, ACT UP and Why Older HIV/AIDS Leaders Need to Pass the Torch"

"ACT UP/NY never closed down. It has been working on what it can do for many years. Just because Pacheco left (as he had every right to do -- it's emotionally draining) does not mean ACT UP ceased to exist."

Join the discussion on this article!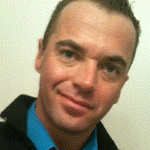 Aaron Laxton: What if Ryan White Had Been Black?

"In the late '80s a hemophiliac from Kokomo, Ind., contracted HIV through a blood transfusion ... Had Ryan White been a black or brown boy with HIV, would he have received the media attention that he received?"



Dave R.: Look at Us, Damnit! We're Not One Color! We're a Flaming HIV Rainbow!
"Why do we want equal billing on everything from prime-time TV shows to Olympic podiums? Why do we feel the need to prove that we're as good as the straights?"



Chris Lavery: Food for Thought -- An Observation on Longevity
"At a stage in life when top activities might include playing Bingo and watching Maury, Elliott Carter wrote tough music that kicked ass and took no prisoners, every day. To me, that's inspirational."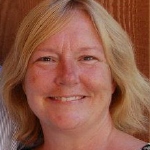 Lynda Arnold: Why Cry When You Can Laugh About It?
"I really don't want to look 'sick' but I don't want to look like a zebra with very thin hair either."

Wish there was an easy way to stay up on the latest developments in HIV/AIDS from the comfort of your own Facebook page? Sure, we all do!

Tune in to TheBody.com's Facebook page for highlighted stories and breaking news you can quickly share with others. And while you're there, consider clicking the "Like" button to show how much you care!

To those of you who worship at the altar of Twitter, we've also got a Twitter feed you can follow for a constant stream of HIV/AIDS updates throughout the day: @TheBodyDotCom. Stop by and say hello, won't you?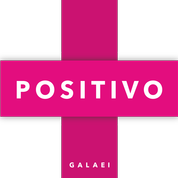 Using One's Positive Status to Do Something Positive Drives New Campaign

A brand-new campaign in Philadelphia uses the faces of local, HIV-positive community members to encourage testing, erase stigma and make the term "positive" one of hope.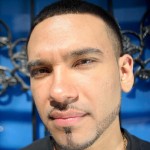 Other Sides of HIV: On Not Having HIV Med Side Effects -- and Keeping It That Way
Eric's HIV medication regimen brought only minor side effects -- some nausea, some dry skin -- so his health routine became about actively maintaining good health.


More Perspectives & Opinions:

Aging With HIV and Meds
(A recent post from the "Living With HIV" board)

"As stated by iam1 in another thread, there are many of us that have been living with being pos and on meds for many, many years. For me it's been going on for 20 years now. And I do believe that it has created issues in certain areas. I've read where you can add 20 years onto your age if you've been on meds for 10 years or more. And my knees, hip and ankle joints will agree. Definitely has changed how I get up from kneeling on ground. Not a pretty picture. And that is IF I can get up at all."

-- riverprincess

Click here to join this discussion, or to start your own!

To do this, you'll need to register with TheBody.com's bulletin boards if you're a new user. Registration is quick and anonymous (all you need is an email address) -- click here to get started!
HIV/STD TRANSMISSION, EDUCATION & TESTING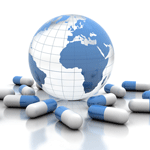 New "Virulent" Strain of HIV Spreading Rapidly Through Siberia Identified by Russian Scientists; Accounts for Half of New Infections

A strain of HIV emerging in Russia, 02_AG/A, spreads more easily and more rapidly than other strains, fueling one of the "fastest-spreading HIV/AIDS epidemics in any one country in history."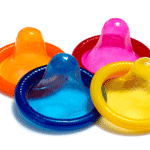 AVAC's Take on HIV Prevention Research
According to the AIDS Vaccine Advocacy Coalition (AVAC), one thing may stunt many of the newest tools from being effective in the fight against HIV: implementation.


More HIV/STD Transmission, Education & Testing Headlines: