HIV Meds, Protein and Pre-Workout Supplements: What Should I Watch Out For?
I'm on Sustiva (efavirenz, Stocrin) and Truvada (tenofovir/FTC) and I work out at the gym on a daily basis. I take protein and a pre-workout supplement twice a day. Will these supplements affect my HIV med regimen in the long run?

Benjamin Young, M.D., Ph.D., responds in the "Choosing Your Meds" forum



Depression and Long-Term HIV Survival: Is My Experience Common?
In November it will be 20 years since I tested HIV positive. At the time, I threw myself into working while my health declined and people died around me. Then in 1997 I started meds and life turned around -- or at least my health did. Recently I have found myself profoundly depressed. I feel scared of facing another 20 years of this life, and guilty that these thoughts even enter my mind when I have so much to celebrate. I've jumped back to the beginning -- eating, drinking, smoking and fucking to get by. Do others who've been around a long time with HIV go through similar stuff?

David Fawcett, Ph.D., L.C.S.W., responds in the "Mental Health and HIV" forum



Meth vs. Meds: A Tale of Self-Preservation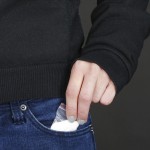 A long time ago, in the midst of active drug use, TheBody.com blogger and expert Richard Cordova saw his way clear to taking HIV meds each day. "Even though, in the beginning, I had no idea how my HIV medications worked," he recalls, "deep down I knew they were the only things that were going to keep me alive."
My HIV-Positive Partner Stopped Taking Meds: Is This Safe for Us?
My partner has been HIV positive for six years and on HIV meds for about five years. He recently lost his qualifications to get his meds through the state, and we can't afford to buy them without insurance. His viral load was undetectable and he felt great, but now he's been off his meds for two months. I'm worried that he might get sick, and I wonder how safe oral sex is with him now that his viral load is beginning to rise. Do you have any advice?

Richard Cordova responds in the "Safe Sex and HIV Prevention" forum



How Can My Wife and I Have a Baby?
I've been HIV positive since 2009, but my wife is HIV negative. My CD4 count is 589 and my viral load is undetectable. My wife wants to have a child. Would it be safe for us to stop using condoms just until she gets pregnant? Will our child be HIV free?

Shannon R. Southall responds in the "Safe Sex and HIV Prevention" forum



Does My HIV Status Have to Complicate My Visa Application?
I am due to start work in an African country that requires a statement from a doctor that I do not suffer from any infectious disease. If a doctor were to issue this statement, how would the country's embassy check to make sure it's true? Would they take the signed letter at face value? What other restrictions should I know about?

Jacques Chambers, C.L.U., responds in the "Workplace and Insurance Issues" forum
Anonymous on "One Man's Experience With HIV Prevention Drugs"

Rather than pitying "Eddy", wouldn't it make more sense for an HIV website to address the fact that he was "a total mess" at the prospect of having contracted a disease that we're already living with?

Read the rest of this comment and join the discussion on this article!

Would It Be OK to Switch to Tivicay?
I've been HIV positive for six years and I take Isentress (raltegravir) and Truvada (tenofovir/FTC). This regimen has worked well for me, but could I safely switch from Isentress to the newly approved, once-a-day drug Tivicay (dolutegravir)? Should I hold off on switching so that I'll have Tivicay as a potential option in case I become resistant to Isentress in the future?

Benjamin Young, M.D., Ph.D., responds in the "Choosing Your Meds" forum



What's the Latest News on TNX-355?
I take Aptivus (tipranavir), Isentress (raltegravir) and Norvir (ritonavir) along with the not-yet-FDA-approved twice-monthly intravenous medication TNX-355 (also known as ibalizumab), and my viral load remains undetectable. Do you have any updates, pros or cons regarding TNX-355?

Nelson Vergel responds in the "Nutrition and Exercise" forum



How Can I Make Atripla Dosing Work With My Weird Hours?
I am a 46-year-old police officer. I found out my HIV-positive status in June. As of late August my CD4 count is 449 and my viral load is 180. I work crazy hours -- dayshift, nightshift, midnights. I have always taken my Atripla (efavirenz/tenofovir/FTC) at 7:30 p.m. I've had no side effects other than some vivid dreams. I often feel fatigued on midnight shifts. Do you think expanding my dosage to a 12-hour window depending on what shift I work would hurt?

Keith Henry, M.D., responds in the "Managing Side Effects of HIV Treatment" forum



Long-Acting HIV Antiretrovirals May Be Revolutionary. But Will They Be Worth It?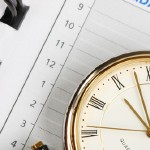 Once-a-month HIV med dosing is no longer a fanciful dream, so it's not outlandish for us to start thinking about where these drugs might fit into the HIV treatment armamentarium once they arrive.
How Much Meth Is Too Much?
How much methamphetamine does it take to overdose? What does a person's HIV med regimen have to do with this?

David Fawcett, Ph.D., L.C.S.W., responds in the "Substance Use and HIV" forum



Where Did My Libido Go, and How Can I Get it Back?
I'm 60 years old and I've been living with HIV since 1985. For the past two years I've been taking Epzicom (abacavir/3TC, Kivexa), Isentress (raltegravir), Norvir (ritonavir), Prezista (darunavir) and Viread (tenofovir). My viral load is undetectable and my CD4 count is 535. For the past six months I have had no sexual appetite and difficulty holding an erection. I've read about plants like ginger, maca and ginseng that can increase libido. Are they safe? Are there any interactions between them and my HIV meds?

Benjamin Young, M.D., Ph.D., responds in the "Choosing Your Meds" forum



What Can I Do About Night Sweats?
I seroconverted to HIV positive in mid-August and started taking Norvir (ritonavir), Prezista (darunavir) and Truvada (tenofovir/FTC) at the beginning of October. Although I had occasional night sweats in August and September, these went away. Within a few days of starting the meds, I am now having night sweats every night, though this is my only symptom. Are the night sweats side effects of the meds? Will they go away? Can I do anything to minimize them?

Keith Henry, M.D., responds in the "Managing Side Effects of HIV Treatment" forum



On Not Having HIV Med Side Effects -- and Keeping It That Way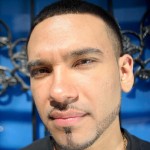 "At the beginning of taking the medication, maybe the first night, I felt a little warm," Eric T. remembers. "As I recall, maybe there was some diarrhea the first week. After that it was just peachy." Eric T. shares how he's learned to keep certain symptoms at bay while taking HIV meds.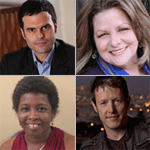 It's easy for someone to tell you, "Just take all your meds, and you'll be fine." But the challenge of taking HIV meds every single day, and the obstacles that life throws in your way, can make adherence a lot tougher in real life than it might seem on paper. Check out some invaluable advice on adhering to meds from HIV experts and people living with HIV.

You can read first-person stories, watch videos and get more information and advice on adherence in TheBody.com's Resource Center on Keeping Up With Your HIV Meds!

How Could My Low Viral Load Be Detectable?
I was diagnosed with HIV in 1991. My yearly CD4 and CD8 count test results have ranged between 850 and 1,000. My recent viral load result read as follows: "HIV-1 RNA, QN PCR <20 DETECTED (<20 copies/mL)." What does this mean? Is my viral load really detectable when it's that low?

Mark Holodniy, M.D., F.A.C.P., C.I.C., responds in the "Understanding Your Labs" forum



Blood From the Penis During a Blowjob: Am I at High Risk?
I gave my first blowjob to this guy at a party this summer; at the time I was 17 and he was 16. I have no idea what it means when a guy bleeds through his "pee hole" during a blowjob but as soon as I saw it I stopped and went to go clean my mouth out. I've been having night sweats since then, and I read on the Internet that night sweats are a symptom of HIV. Should I be worried?

Shannon R. Southall responds in the "Safe Sex and HIV Prevention" forum



Is a Person Still Infectious After "Clearing" Hepatitis C?
Once someone has "cleared" a hepatitis C infection, can they still transmit the virus?

Lynn Taylor, M.D., F.A.C.P., responds in the "Hepatitis and HIV Coinfection" forum



Sex = Fun? Pro-Pleasure Videos Bring "Sexy Back" to HIV Awareness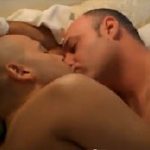 From steamy online videos to hilariously fun, sexy parties to raise awareness within communities, the PleasureRush! program is committed to bringing sex-positive messages and activities back into HIV awareness, especially among gay men.