Is My Doctor's Profane Language Inappropriate?
Recently my HIV doctor and physician assistant have used the words "shit," "cock" and "balls" on several occasions during our conversations. I don't know them outside of my professional care, and I'm offended by the language they use. Should I be? How should I handle this?

Keith Henry, M.D., responds in the "Managing Side Effects of HIV Treatment" forum
How Does My Partner Really Feel About Me?
I'm living with HIV and my boyfriend is HIV negative. We use condoms all the time; sometimes he says he wishes we could make love without a condom, and that it's hard for him to have sex with me because he's scared of HIV. Now we're talking about having kids together, but he doesn't want to do insemination because he'd feel like it's not his child. He's otherwise supportive and willing to be with me, but how do I know how he really feels?

Shannon R. Southall responds in the "Safe Sex and HIV Prevention" forum



Getting to Undetectable: What's Your Story?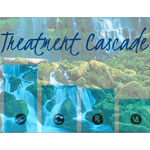 Attaining an undetectable viral load for the first time can be a major milestone in the life of a person living with HIV. Read the experiences and advice of people who've been there and shared what it meant for them -- and, in some cases, their partners.
Can a Background Check Reveal a Person's HIV Status?
I understand that certain jobs require an HIV test, but if a job requires a federal pre-employment background check, would it show that the person tested HIV positive? Does the regular background check include U.S. Centers for Disease Control records or anything like that? If so, how would that work?

Jacques Chambers, C.L.U., responds in the "Workplace and Insurance Issues" forum



I Can't Always Afford My Meds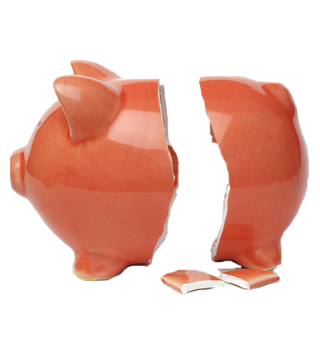 Not all interruptions in treatment are based on things that you can control, especially when it comes to your cash flow.
How do everyday people living with HIV balance taking their meds and all of life's other challenges? Watch for yourself in our video series "A Day in the Life," which was recently recognized with the Excellence in Multimedia Award from the National Lesbian & Gay Journalists Association.

How Can I Manage Gas and Bloating?
I switched from Atripla (efavirenz/tenofovir/FTC) to Complera (rilpivirine/tenofovir/FTC, known as Eviplera in some countries) due to the side effects Atripla caused. I'm impressed with Complera, but it has given me issues with bowel gas and bloating. I've spoken to others taking Complera who've had the same side effects. Are there any foods I should avoid or other suggestions that could help me manage this symptom?

Benjamin Young, M.D., Ph.D., responds in the "Choosing Your Meds" forum



How Often Can I Drink While Taking HIV Meds?
I'm HIV positive and taking Atripla (efavirenz/tenofovir/FTC, known as Atroiza in some countries). How frequently can I consume alcoholic beverages? Or are alcohol and Atripla a big no-no?

David Fawcett, Ph.D., L.C.S.W., responds in the "Mental Health and HIV" forum



Sustiva and Suicide: Don't Be Scared, but Be Aware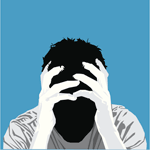 Mental health really matters in HIV. We got a hugely important reminder of that this month in the form of new research regarding suicide and Sustiva (one of the drugs in Atripla).
Common Cold: Can I Take Antibiotics With HIV Meds?
I tested HIV positive in April with a CD4 count of 170 and a viral load of 75,000. I stared Sustiva (efavirenz, Stocrin) and Truvada (tenofovir/FTC) in May, and by July my CD4 count was 480 and my viral load was nearly undetectable. Two days ago I got a cold. Can I take cold medicines or antibiotics like moxifloxacin or amoxicillin?

Keith Henry, M.D., responds in the "Managing Side Effects of HIV Treatment" forum



What Can Be Done About My Insomnia?
Lately I've been having trouble sleeping. I'm an upbeat person, not depressed or anything, and I've never had problems with sleep before. I stopped drinking caffeine completely and changed my eating habits, and I don't watch TV or use the computer late at night. Still, I need Ambien (zolpidem) to fall asleep, and I get up several times during the night and have trouble falling back to sleep. What can I do? Would changing the time I take Isentress (raltegravir) twice daily make any difference?

Benjamin Young, M.D., Ph.D., responds in the "Choosing Your Meds" forum
Is My Friend's "Achy Breaky HAART" Working Properly?
A friend of mine was diagnosed back in June with a viral load of 80,000 and a CD4 count of 200. He was put on Atripla (efavirenz/tenofovir/FTC); at his 3-month checkup, his viral load was undetectable and he had a CD4 count above 500. Does my friend's CD4 count seem to be improving at a very glacial pace? Can we expect his CD4 count to continue to rise at a more dramatic rate in the future?

Mark Holodniy, M.D., F.A.C.P., C.I.C., responds in the "Understanding Your Labs" forum
Is Anyone Who Thinks About Suicide "Mentally Ill"?
(A recent post from the "Living With HIV" board)

I had a realization last night lying in bed that those who are suicidal are not necessarily suffering from a mental illness. For me, I think about checking out because I am suffering with physical pain and fatigue. It affects my social life and career.

I say this because whenever you go to a therapist or some doctors they will ask you if you think about hurting yourself. Of course I'm thinking yes, but I never tell them that because they would admit me to a hospital for psychological evaluation. They don't think to ask WHY.

Does anyone else think about checking out due to physical pain, fatigue and its associated side effects? -- southsam7

Click here to join this discussion, or to start your own!

To do this, you'll need to register with TheBody.com's bulletin boards if you're a new user. Registration is quick and anonymous (all you need is an email address) -- click here to get started!
Which Comes First, a Cure or a Vaccine?
Based on my extensive reading about HIV, I get the sense that a cure or a functional cure would come before a preventive vaccine. What do you think?

Benjamin Young, M.D., Ph.D., responds in the "Choosing Your Meds" forum



What if Ryan White Had Been Black?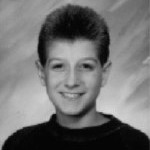 "It is time as a country that we have the same passionate response for our youth in communities of color as we do for our children from Sandy Hook," writes blogger Aaron Laxton in response to an intriguing question.
What's Risky About a Golden Shower?
Twenty-five days ago I received a golden shower. I drank a bit of urine, and a little splashed on my face. Within a few days I began having symptoms like feverishness and a runny nose. I've read that urine is sterile, but I also know that a person can have blood in their urine and I don't know whether the sex worker who peed on me had blood in her urine. Could I have become HIV positive as a result of this encounter?

Erik Glenn, M.A., responds in the "Safe Sex and HIV Prevention" forum
Can We Get HIV if Neither One of Us Is HIV Positive?
My girlfriend and I are both HIV-negative virgins, and we want to try anal and vaginal sex, fellatio, cunnilingus and fingering for the first time. What's our risk of acquiring HIV?

Lisa B. Hightow-Weidman, M.D., M.P.H., responds in the "Safe Sex and HIV Prevention" forum