Bob Leahy: Hooked Up -- Exploring HIV Disclosure Online

"In an age where HIV researchers have seemingly studied virtually everything that moves, the most popular way in which gays hook up and its sexual health implications seems largely overlooked."



Mark S. King: Two Minutes of Advice on Testing HIV Positive
"Today, it's hard for me to recall a time in which I was afraid of becoming infected. I only know a life living with the virus, and my fears of HIV itself are long past."



Jeannie Wraight: "How Many People Have Been Cured of HIV?"
In my black-and-white way of thinking it seems an obvious enough question to ask who, by scientific standards, is actually cured?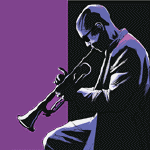 Olivia Ford and Mathew Rodriguez: TheBody.com Goes to the Big Easy -- Reflections on USCA 2013
"Back in mid-September, Mathew and I reveled in the welcoming embrace of a regional HIV community that does a great deal of vital work in the face of profound resource constraints."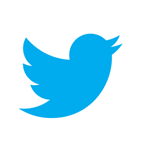 TheBody.com is hosting a Twitter Chat! On Wednesday, Oct. 16, we will host a Twitter Chat with GALAEI on HIV & the Latino Community!

You can click here to find out more. Make sure to follow us on Twitter and use the hashtag #BodyChat to join and follow the discussion.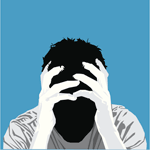 Sustiva and Suicide: Don't Be Scared, but Be Aware

Mental health really matters in HIV. We got a hugely important reminder of that this month in the form of new research regarding suicide and Sustiva (one of the drugs in Atripla).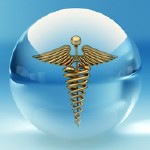 Long-Acting HIV Antiretrovirals May Be Revolutionary. But Will They Be Worth It?
A single drug dose, taken no more than once a month, to treat HIV: It's no longer the stuff of idle fantasy. But in a world stuffed with excellent once-a-day drugs, will long-acting meds have value?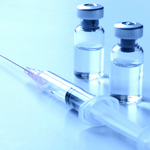 How Close Are We to an Effective HIV Vaccine?
"We're a decade away," says Mitchell Warren, Executive Director of AVAC, on the search for a successful HIV vaccine. "It just depends on when you start the clock."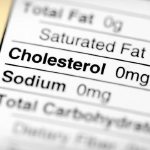 Switching to Complera May Ease High Cholesterol, Triglycerides, Study Finds
Many people who had high lipid levels while taking common HIV treatment regimens that included a protease inhibitor, such as Prezista or Reyataz, saw remarkable improvements after the switch.


More HIV Research & Treatment News Headlines:

Can We Talk About Lipodystrophy?
(A recent post from the "Treatment & Side Effects" board)

"Looking for other females that have lipodystrophy and are on meds to talk to regarding how they are dealing with it. I was diagnosed in December 2012 and am on Serostim and hating it. The side effects are awful but it does work."

-- jkint

Click here to join this discussion, or to start your own!

To do this, you'll need to register with TheBody.com's bulletin boards if you're a new user. Registration is quick and anonymous (all you need is an email address) -- click here to get started!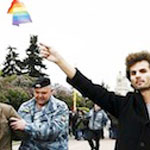 A New Law Silences HIV Outreach in Russia

Over the summer, Russia implemented a bill that effectively eliminated the rights of gay Russians. And the country is facing a thriving HIV epidemic.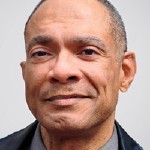 Staying Well, Aging Well: Meet Stokes
Diagnosed in 1985, Stokes, a former drug user, will be the first to say the past 28 years with HIV have not been easy -- but he has come out the other end a much wiser man.


More Perspectives & Opinions:

Brian (From Southampton, NY) on "Other Sides of HIV: A Life Saved, and a Vow to Give Back"

"Jimmy is my husband, and I approve his message. I love you, baby!"

Read the rest of this comment and join the discussion on this article!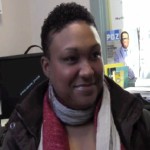 This Positive Life: Tonya on Motherhood, Love, Loss and Laughter as Medicine

Tonya didn't remember seeing any messaging about HIV targeted at black women -- until she was diagnosed, and the messaging seemed nonstop. Now, armed with laughter, she fights HIV head-on.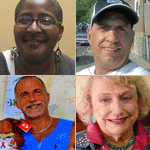 Aging With HIV: The Graying of AIDS in America
With many organizations now focusing on younger people living with HIV, many of those aging with HIV feel ignored or unwelcome.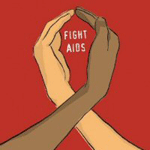 The Tipping Point: Understanding a Crucial Milestone in the AIDS Response
When does a country reach the HIV "tipping point" and how does it affect treatment? Read this infographic from AVAC to find out.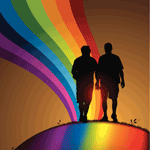 How Addressing Violence Among Gay Men Helps Community Viral Load in Dominica
Among Caribbean countries, Dominica is leading the pack in the fight for LGBT rights -- and helping to combat the HIV epidemic in the process.


More HIV Community News & Features: