To mark National HIV/AIDS and Aging Awareness Day on September 18th and National Gay Men's HIV/AIDS Awareness Day on September 27th, amfAR looks at the issues faced by long-term survivors of HIV, many of whom are members of the AIDS Generation -- gay men who came of age in the 1980s and 1990s.
By 2015, nearly half of the 1.2 million Americans living with HIV will be over the age of 50, according to the Centers for Disease Control and Prevention, and while a growing number of new infections are among people over 50, the majority of people aging with HIV are long-term survivors. Many are gay men, infected as they came of age in the 1980s and 1990s, who never expected to reach middle age, and who watched many of their friends die in the prime of their lives. They are known as the AIDS Generation. "Because of the high mortality linked to AIDS before we had potent treatments, many friends and spouses are not alive to help," says Jeffrey Laurence, M.D., amfAR's senior scientific consultant for programs. "And HIV itself, despite effective treatment, is linked to a heightened state of inflammation and accelerated aging."
Due to that accelerated aging, people with HIV often develop conditions associated with aging at a higher rate and an earlier age than those who are HIV negative. These include cardiovascular disease, cancer, neurocognitive problems, and chronic respiratory, liver, and kidney disease. They are also more vulnerable to osteoporosis caused by the long-term use of antiretroviral medication.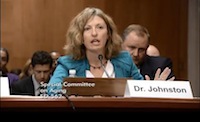 The medical community is only beginning to understand how best to treat these non-AIDS-related conditions in conjunction with HIV. "Robust support for a strong research agenda will be crucial to understanding and addressing these challenges," said Rowena Johnston Ph.D., amfAR's vice president and director of research, while testifying at a Senate Special Subcommittee on Aging hearing held on National HIV/AIDS and Aging Awareness Day titled Older Americans: The Changing Face of HIV/AIDS in America. "However, although the U.S. has long been recognized as the world leader in biomedical research, stagnant funding -- which translates into actual funding reductions when adjusted for inflation -- imperils U.S. leadership and jeopardizes future life-saving research advances."
Additionally, mental health is a large concern among those aging with HIV. A 2006 survey of New Yorkers over 50 living with HIV, performed by the AIDS Community Research Initiative of America, found that 70% lived alone, and that two-thirds suffered from depression. Many members of the AIDS Generation report symptoms similar to post-traumatic stress disorder due to their experiences during the early years of the AIDS crisis, and many say that they feel abandoned by the gay community and the gay organizations they helped found at that time. All of this causes increased risk of substance abuse, suicide, and other health complications.
"Watching the gay rights movement turn its back on the issue that has defined our lives -- HIV/AIDS -- and almost act like it never happened, compounded the mental health issues for many people," says Peter Staley, a member of the AIDS Coalition to Unleash Power (ACT UP) in the 1980s, and a current member of the Medius Working Group, which was founded to address the issues of HIV and aging by another early ACT UP member, Spencer Cox, who died earlier this year.
The Medius Working Group held a forum in New York City in May titled Is this My Beautiful Life? Perspectives from Survivors of the AIDS Generation. "There was an outpouring of pent-up emotion and frustration that we have been ignored," says Staley, who spoke on the event panel. Members of the Medius Working Group are now working with leaders at several LGBT and AIDS organizations that cosponsored the event to help them develop, or improve, programs that address the need for greater community involvement expressed by attendees the forum.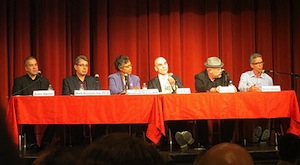 Many AIDS organizations target the younger and newly-diagnosed, and older men report feeling unwelcome or uncomfortable at the organizations. Some organizations have support groups catering to members of the AIDS Generation, but Staley says that they are not well advertised, and most men do not know they exist. He believes they need to be better publicized -- and that there needs to be more of them. Staley also recommends that groups sponsor social events and establish mentoring programs that pair members of the AIDS Generation with young HIV-positive gay men, a population in which new infections increased 22% from 2008 to 2010. "Lots of young people with HIV are in the closet about it, and they need help, and then there's my generation that feels forgotten, and like we're not being asked to do anything," says Staley.
In May, language addressing both older HIV-positive and LGBT adults was included in an updated version of the Older Americans Act (OAA), which is currently up for Congressional reauthorization. The bill now defines both as groups "with the greatest economic and social need." "The OAA supports a number of programs, and by updating the definition, it tells bureaucrats to specifically reach out to those populations," says Jason Cianciotta, MPA, director of public policy at Gay Men's Health Crisis. "For instance, it tells the National Institutes of Health to invest in research, and the Substance Abuse and Mental Health Services Administration to focus on them when giving grants to organizations that provide mental health services." However, Congress has yet to schedule a vote on the updated bill and whether or not to include the new language.
"We want to think the problem of HIV/AIDS is behind us, which is human nature," says Staley. "Many of us in the AIDS Generation tried to put those years out of mind for many years. It was a traumatic period filled with a great deal of loss. But the problem is, if you ignore it, it's like ignoring HIV in the body -- eventually it catches up with you."