Can I Join the U.S. Military Once I've Been Diagnosed With HIV?
I want to join the U.S. Air Force. Is that possible, considering that I'm HIV positive?

Jacques Chambers, C.L.U., responds in the "Workplace and Insurance Issues" forum



Why Don't My Sculptra Injections Last Longer?
I've been receiving Sculptra (poly-L-lactic acid) injections for more than seven years now. The claim that the product can last up to two years baffles me, since I find I need injections (one vial for each side of my face) every six to eight months due to rapid deflation. I'm very active, and I've been told that exercise or anything that speeds up metabolism can reduce the longevity of Sculptra. What's your take on this?

Gerald Pierone, M.D., responds in the "Facial Wasting" forum



I'm Not Stupid, Just Different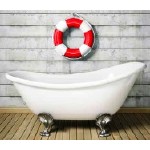 Cultural insensitivity is often a barrier to good care, and for one formerly monolingual patient, the shame doctors made him feel around his cultural differences was especially egregious.
Could I Be Reinfected if My Boyfriend Recently Became HIV Positive?
I've been HIV positive for two years; my viral load is undetectable and my CD4 count is 450. My boyfriend is HIV negative. Two weeks ago we had sex using a condom, but near the end he took the condom off and came on me. Hypothetically, if he'd been infected two weeks ago, does that mean I could be reinfected with the same strain of HIV? If so, what happens then?

David Fawcett, Ph.D., L.C.S.W., responds in the "Mental Health and HIV" forum



Day One With HIV: "Love Made It a Happy Memory"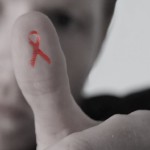 "I felt no different," Tom recalls of the day he found out that he was HIV positive -- and his then-boyfriend was HIV negative. "I wasn't sick. I didn't need treatment. I wasn't sad. I was just unsure about what the future would hold for me, for our relationship, for our sex life."
How Will the Affordable Care Act Affect My Existing Medical Coverage?
I make less than $16,000 per year and I'm 58 years old. I get my medical bills paid for by charity care at my local hospital; my medications are covered by the Pharmaceutical Assistance to the Aged and Disabled (PAAD) program. How will the Affordable Care Act (ACA) affect the coverage I have? Will I have to buy into an insurance exchange? Will my prescriptions still be covered without a deductible?

Jacques Chambers, C.L.U., responds in the "Workplace and Insurance Issues" forum

"How can I balance science and reason with religious faith?" "Is it OK to be who I am -- orthodox, gay and HIV positive?" "How can I cope when I've been hurt in so many ways?" These are just a handful of the wide variety of questions answered by Rev. Todd Brown in our Forum on Spiritual Support and HIV. Rev. Brown brings to TheBody.com extensive experience working with interfaith groups and HIV service organizations.

Read some of the most intriguing responses below, and ask your own question about spiritual matters in the forum!


How Can I Support My Partner, and Hold Onto My Own Faith?

Should I Stay With My HIV-Positive Bisexual Husband?

How and When Should I Reveal My HIV Status to My Church?

Where Has My Family Gone?

How Can I Reconnect With My Faith?

Will I Ever Get Used to Being HIV Positive?

Could This Scenario Result in a Functional HIV Cure?
If a person tested HIV negative in November and their HIV test result the following January was HIV positive, is there a possibility that that person could be functionally cured of HIV if he or she started treatment by April?

Nelson Vergel responds in the "Nutrition and Exercise" forum



Can Long-Term HIV Med Use Really Cause Death?
I'm a healthy lad whose viral load is currently undetectable. I've been doing extremely well taking Complera (rilpivirine/tenofovir/FTC) for the past six months. I was reading some information about my medication and it reads that long-term use could result in death. Of course this is terrifying. Is it true?

Benjamin Young, M.D., Ph.D., responds in the "Choosing Your Meds" forum



Can I Reverse My Switch From Truvada to Epzicom?
I've been HIV positive for eight years and taking Norvir (ritonavir), Reyataz (atazanavir) and Truvada (tenofovir/FTC) for about eight months. My viral load is undetectable and my CD4 count is 422. I didn't feel the slightest side effect, but lab tests showed Truvada was damaging my kidneys so my doctor switched the Truvada for Epzicom (abacavir/3TC, Kivexa) nine weeks ago. I now have liquid stools almost every day, occasional nausea, and a general feeling of being ill. I also find that if I drink even a little bit more than one glass of wine, I feel lousy the next day like never before. What's going on? Once a lighter formulation of Truvada is available in my country, do you think I should ask my doctor to switch back to that drug since I felt so well on it?

Keith Henry, M.D., responds in the "Managing Side Effects of HIV Treatment" forum



Fifty Shades of Gray (Matter)

Recently, blogger B. Osten was diagnosed with post-traumatic stress syndrome after surviving a brutal hate crime for being gay. His most vexing symptom, the one that prompted his diagnosis, had to do with forgetting to take his HIV meds.
Is My Pneumonia HIV Related?
I found out I was HIV positive in 2008, when I was hospitalized with bacterial pneumonia. Once I got better my CD4 count bounced back to over 1,000, so I didn't start HIV meds. Plus, the hospital had put me on Sustiva (efavirenz, Stocrin) by itself, which led to drug resistance. My CD4 count has been in the high 600s to 700s for the last five years. Last weekend I went to the emergency room with chills and a fever, and they said I had a small spot of pneumonia. How can they be sure it was bacterial pneumonia and not pneumocystis pneumonia (PCP)?

Mark Holodniy, M.D., F.A.C.P., C.I.C., responds in the "Understanding Your Labs" forum



What's All the Buzz About Inflammation?
In many responses on these forums, experts mention that response to HIV treatment is impacted by amount and duration of inflammation. Could you explain what this means? How can someone tell if they have inflammation? Do HIV meds reduce inflammation, or is it chronic?

Keith Henry, M.D., responds in the "Managing Side Effects of HIV Treatment" forum
How Can I Know at What Rate HIV Is Reproducing in Me?
Is it possible to estimate at what rate the virus is reproducing itself in my body? Can HIV meds stop viral reproduction completely? Can you explain a bit more about how the virus works on the cellular level?

Mark Holodniy, M.D., F.A.C.P., C.I.C., responds in the "Understanding Your Labs" forum
Would Moving Overseas Be Too Tough With HIV Onboard?
(A recent post from the "Living With HIV" board)

I tested positive three years ago and have been on meds for two years. I'm doing well health-wise (VL undetectable, CD4 in healthy range). As I regained my footing I've been thinking about revisiting a longtime plan to get a job abroad. I'm a professional with a postgraduate degree. I think that by most standards, my skill set should be in demand. But as I look around I can't help but feel daunted by all sorts of restrictions different countries have with regards to work visa/insurance issues.

Does anyone have experience getting employment overseas and relocating. Any advice would be much appreciated! -- vagab0nd

Click here to join this discussion, or to start your own!

To do this, you'll need to register with TheBody.com's bulletin boards if you're a new user. Registration is quick and anonymous (all you need is an email address) -- click here to get started!
What Are Your Thoughts on the Link Between HIV and Suicide?
What do you know about the rate of suicide, or suicidal thoughts, among people living with HIV? I'm HIV positive myself, with an undetectable viral load for the past few months. A friend of mine was diagnosed with HIV last fall and is doing even better on HIV meds than I am, but recently he's been talking about killing himself. I've been supporting him in not going down that road, but I for one don't see suicide as an option since meds are so much better these days and we're closer to a cure than ever. My friend continuously states that no cure is possible because it's too complex. What's your opinion on all this?

Benjamin Young, M.D., Ph.D., responds in the "Choosing Your Meds" forum



Why Doesn't Anyone Honor Eazy-E's Memory?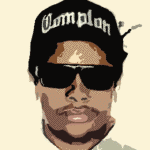 "I see all the pictures of other gangsta rappers on social media on their birthdays and death anniversaries all over Instagram and Twitter," writes blogger and social commentator Rae Lewis-Thornton; "but not until last week have I ever seen a picture of Eazy-E ... His death brought a new consciousness to HIV/AIDS."

Want to read about other celebrities who've lived with HIV? Check out 15 of the largest stars in HIV/AIDS history.
Condom Breakage With My HIV-Positive Girlfriend: Am I at Risk?
I was having sex with my girlfriend, whom I've known is HIV positive since the beginning of our relationship. I was using a condom but realized it was broken after about 30 seconds. Her CD4 count is on the high side; does this mean I'm at lower risk?

David Wohl, M.D., responds in the "Safe Sex and HIV Prevention" forum



How Is HIV Transmitted From Moms to Babies?
What role, if any, does the umbilical cord play in transmission of HIV to a baby from its mother?

Keith Henry, M.D., responds in the "Managing Side Effects of HIV Treatment" forum
Cherry-Flavored HIV Pops?
I'm afraid of eating cherry ices because they're red -- but on the package of a cherry ice there were frozen dots of red ice, and I licked those. Is there a risk for HIV if those dots were blood?

Erik Glenn, M.A., responds in the "Safe Sex and HIV Prevention" forum