Dave R.: Your Sixth Sense -- Can You Trust It?

"We often know little about the backgrounds of many of the people we meet and yet we'll invite them into our homes, maybe have sex with them and possibly never see them again."



Rae Lewis-Thornton: And Here Comes the S***! Part 4
"Stress can trigger IBS [irritable bowel syndrome]. Lord knows I'm under a ton of stress. Trying to figure out where your next meal is coming from will do it to you every time."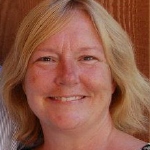 Lynda Arnold: Talking to My Teens About Life, Sex and HIV
"Being a teenager today is something that really comes with a lot of baggage. When we decide to have the talks on HIV and safer sex we need to be open and honest and tell it like it is."



Reggie Smith: Free Your Mind, and Your Ass Will Follow
"I have found that I am not the HIV or hep C virus that I am told that I host, I am much more than that. To be consumed by the diagnosis is debilitating."


More Headlines From HIV/AIDS Blog Central:

Hair Loss and Skin Rash on Stribild?
(A recent post from the "Treatment & Side Effects" board)

"I am newly poz, started Stribild 9 days ago, and am suddenly covered in a skin rash of itchy red dots and my hair is rapidly falling out. Anyone experiencing this?"

-- Dadof4

Click here to join this discussion, or to start your own!

To do this, you'll need to register with TheBody.com's bulletin boards if you're a new user. Registration is quick and anonymous (all you need is an email address) -- click here to get started!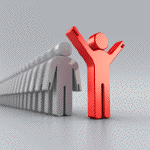 Six Factors to Consider Before Starting HIV Treatment

Before starting down the personal, long-term road of HIV treatment, it's important to be aware of risks and benefits.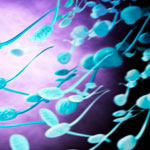 No Virus in Blood Doesn't Mean No Virus in Semen
A new study calls into question the idea that an undetectable viral load in the blood means complete undetectability in semen.
John (From USA) on "Day One With HIV: 'Love Made It a Happy Memory'"

"That's a beautiful story. Thanks for sharing and giving me hope. I haven't dated in years and as I get older with this disease I am getting skinnier and I don't think anyone would want me. I'm still not sure they will but after reading your story I want to try."

Read the rest of this comment and join the discussion on this article!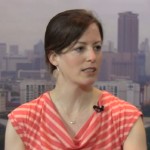 Targeting Reactivated HIV Using Natural Killer Cells: Another Potential Cure Strategy (Video)

Dr. Eileen Scully hopes to find the cure using natural "killer cells" you already have in your body to recognize and eliminate HIV.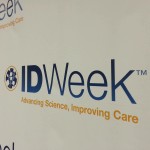 Preview of Major HIV Research About to Make Waves at IDWeek 2013

Take a glimpse at the noteworthy headlines likely to come out of a major infectious diseases meeting now underway in San Francisco. They include sobering news regarding Sustiva and suicide risk.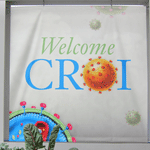 CROI Abstract Submissions Now Open, and Old CROI Website Still "Lost" in Cyberspace
With the Conference on Retrovirals and Opportunistic Infections (CROI) now accepting submissions, many are wondering what is up with the conference's defunct website.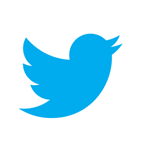 Can Social Media Help Prevent the Spread of HIV?
A new study hopes to find ways to use social networking to spread information about healthy living, including HIV prevention. Do you see potential?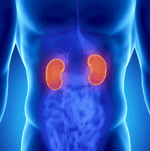 Increased Risk for Dialysis Found With HIV Infection
A young adult living with HIV and taking meds nowadays is likely to live a near-normal lifespan, but many organs, like the kidneys, are affected by HIV and need monitoring.


More HIV Research & Treatment News Headlines:

If you enjoy our research and treatment news, then you're already a fan of TheBodyPRO.com.

TheBodyPRO.com has an app for iPhones and Android devices!

With this app, we aim to help health care professionals keep up to date with the latest in HIV research, news, conference coverage, interviews and more by bringing the best of TheBodyPRO.com's content directly to your phone.

Give the app a try, and please take a moment to review and rate it!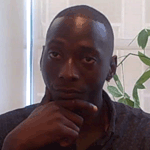 This Positive Life: Christopher Quarles Creates a Ballroom Family and Succeeds in the Big City

After he was diagnosed HIV positive, Chris left his home and family behind, moved to New York City, and has found success as an educator and as part of the city's "ballroom" scene.



Other Sides of HIV: A Life Saved, and a Vow to Give Back
Thrush, Kaposi's sarcoma, meningitis -- you name it, Jimmy Mack had it. But now, even with the side effects that came with meds, he's happy to be a survivor and happy to be alive.




Caring for the (Near) Majority: Addressing the Needs of Older Adults With HIV
People ages 50 and older will account for the majority of people with HIV in the U.S. by 2015. But this emerging group faces many barriers to HIV testing and treatment.


More Perspectives & Opinions: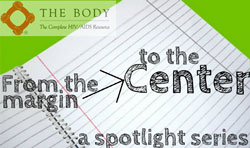 While HIV can happen to anyone, it does hit some communities harder than others. HIV often proliferates in groups whose members' identities are already somehow stigmatized or marginalized. But there are also communities that are marginalized within the HIV realm -- because of smaller overall prevalence numbers, lack of access to services, poor data collection that keeps them from being fully counted in the epidemic, conditions that enhance HIV stigma, and more.

This spotlight series is a chance for members of some of these groups, the margins of the margins, to come into the center -- to tell their stories, and bring much-needed attention to their communities' concerns. Not all of these pieces are specifically about HIV, but all serve to amplify voices from HIV-affected groups that you may not hear from very often.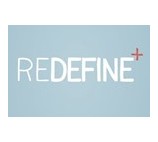 Redefine Positive: Mom Pushes to Redefine Bad HIV Education in Public Schools

After seeing outdated, fear-based educational videos in her HIV-positive son's classroom, Jodie Howerton decided to take action to shoot down stigma in school curricula.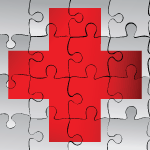 The World Bank Invests in Ending AIDS
The tenure of Jim Yong Kim, M.D., Ph.D., at the World Health Organization saw him deliver HIV treatment to 3 million people globally, and now, as head of the World Bank, he wants to end poverty and AIDS by 2030.