How Do I Find HIV-Sensitive Mental Health Care in My Area?
I'm newly diagnosed with HIV and having substance abuse and depression issues. How do I find counselors in my area with a specialty in HIV -- and especially dealing with serodiscordant couples? I've had such disappointing responses to the asking around I've done in my county, which is in Florida. Can you help?

David Fawcett, Ph.D., L.C.S.W., responds in the "Mental Health and HIV" forum



Safe Is Sexy: How Internal Condoms Can Double Your Pleasure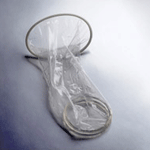 Female condoms are used by more than just women. Also known as the "internal" condom, they allow a receptive partner to wear the condom -- and they heat up to body temperature!
Will We Ever Have Sex Again?
My boyfriend of seven years was diagnosed with HIV six months ago; after a few months on HIV meds, his viral load is now undetectable. I was tested and do not have HIV. I told him I'm there for him and that I don't look at him differently. The problem is, no matter how accepting I am, he still refuses to have any kind of intimacy with me. He says he may never have sex again. I'm trying to be supportive but it's really straining our relationship. What can we do?

Shannon R. Southall responds in the "Safe Sex and HIV Prevention" forum



Hooked Up: Exploring HIV Disclosure Online


Some hook-up sites for gay men make it easy to discuss HIV status; others just muddy the waters. Bob Leahy looks at two popular sites and arrives at some surprising conclusions.
What Can I Expect From My SSDI Hearing?
I've been HIV positive for 26 years. I had to stop working due to peripheral neuropathy and fatigue. My initial claims for Social Security Disability Insurance (SSDI) were denied. I received notice today that my hearing date has been scheduled. I knew this day would come, but now I'm scared to death. What should I expect my attorney to do before the hearing to give me the best chance of approval? What will happen during the hearing?

Jacques Chambers, C.L.U., responds in the "Workplace and Insurance Issues" forum



Gauging the Impact of the Affordable Care Act on People in HIV Care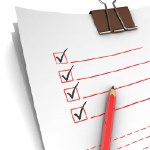 Online health marketplaces open today, Oct. 1! The Affordable Care Act has the potential to make a massive impact on people living with HIV. Two HIV health care professionals illuminate just how big the impact might be.
A growing number of people have taken a stand against stigma -- and for supporting other people with HIV -- by sharing the story of their HIV diagnosis in our Day One With HIV series.

Want to share your own Day One With HIV story? Whether it happened last week or 30 years ago, we'd love to hear from you. Write out your story (1,000 words or less, please!), or film a YouTube video, and email it to oford@thebody.com. In the coming months, we'll be posting readers' Day One stories in our HIV/AIDS Resource Center for the Newly Diagnosed!
Could Tivicay Be Causing My Fatigue?
I used to take Intelence (etravirine), Isentress (raltegravir) and Truvada (tenofovir/FTC). I recently switched the Isentress for Tivicay (dolutegravir) so I could have a once-a-day regimen. It's been about three days and I'm having really bad fatigue. Of course "fatigue" is a possible symptom of nearly every medication on the planet, but have you heard similar reports from people taking Tivicay? Might the fatigue resolve after a few days?

Keith Henry, M.D., responds in the "Managing Side Effects of HIV Treatment" forum



What Can I Do About My Bilirubin Level?
I changed HIV med regimens about six months ago. I now take Epivir (lamivudine, 3TC), Norvir (ritonavir), Reyataz (atazanavir) and Ziagen (abacavir) and I'm happy to say that my viral load is undetectable and my CD4 count is around 600. However, my bilirubin level is elevated and I'm scared that my eyes and skin might start turning yellow because of it. Are my bilirubin numbers high enough to make me yellow? What can I do to lower those numbers?

Nelson Vergel responds in the "Nutrition and Exercise" forum



Addiction Relapse and HIV Med Adherence: Should I Be Worried?
I started HIV meds with Norvir (ritonavir), Prezista (darunavir) and Truvada (tenofovir/FTC) in February 2012. I'm also a chronic crack addict who's struggled with recovery for years. Last year I relapsed for four months but managed to adhere to my meds. Two months ago I relapsed once again and became homeless, and my adherence went downhill. Now I'm back in recovery and my adherence is on track, but I can't see my doctor for a few months and I'm concerned about my health. What are your thoughts?

Benjamin Young, M.D., Ph.D., responds in the "Choosing Your Meds" forum



Do As I Say, Not As I Do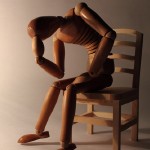 One simple thing kept Marvin Freeman off of meds for 10 years: fear. He beat that fear with information, which he claims has made him a better professional in the HIV field.
Should I Take Human Growth Hormone When I'm Not on HIV Meds?
I'm HIV positive and not taking HIV meds. My CD4 count is 500. I'm considering taking human growth hormone (HGH) to reactivate my thymus gland and stimulate immune function. Is it relatively safe? What are the effects on the immune system of a person who's not on HIV meds?

Nelson Vergel responds in the "Aging With HIV" forum



Did Alcohol Bring Back My Hepatitis C?
I recently went through interferon treatment for hepatitis C; after six months my hepatitis C viral load was undetectable. I drank some alcohol; my blood test two months later showed detectable hepatitis C virus. Was it a false positive or did alcohol bring the virus back?

Lynn Taylor, M.D., F.A.C.P., responds in the "Hepatitis and HIV Coinfection" forum
Are You Hopeful About the Monkey Vaccine?
You've probably heard about the recent study looking at a vaccine against SIV, an HIV-like virus in monkeys. This vaccine was to keep monkeys from getting SIV, not clear or cure monkeys that already had it, correct? Is there a way it could benefit prevention as well as eradication? What's your opinion?

Benjamin Young, M.D., Ph.D., responds in the "Choosing Your Meds" forum



With a Porn Star's HIV Diagnosis Come Questions About Mandatory Condom Usage and Health Care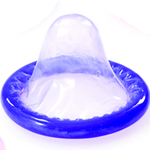 After one porn performer's HIV diagnosis, some have chosen to discuss mandatory condom usage in porn, while others are expressing concern for the now-unemployed actress living with HIV.
What Should I Be Now That I'm Grown Up?
(A recent post from the "Living With HIV" board)

"I found out I was HIV+ freshman year of college, 16 years ago. It was a time when the virus was on the cusp of being considered 'chronic' but it was very much thought of in my mind and in the minds of my doctors as "terminal." As a result I more or less thought of college as a way to pass the time until I died and more importantly as a way to maintain my insurance.

"I studied art. ... I worked for small companies for far less pay that I would be able to sustain myself, if it weren't for my husband's salary and insurance. ...

"After my first baby it was discovered I also have an auto-immune disease. My treatment includes receiving infusions every other month. Meanwhile I am staying at home with my kids.

"Soon I will want to re-enter the work force. I would like a job that could support my family in the case that my husband lost his job or somehow I lost him. However, it also needs the flexibility to handle my doctor's appointments and taking time off for my kids.

"Basically I have to decide at 33 what I want to be when I grow up. Any suggestions?" -- megjemima

Click here to join this discussion, or to start your own!

To do this, you'll need to register with TheBody.com's bulletin boards if you're a new user. Registration is quick and anonymous (all you need is an email address) -- click here to get started!
Why Can't I Raise My CD4 Count Naturally?
Why is it that, besides taking medications, we can't really do anything to naturally raise our CD4 counts? Also, you've mentioned in the past that some countries don't even bother to look at viral loads but rather focus only on CD4 counts. Isn't that potentially dangerous?

Mark Holodniy, M.D., F.A.C.P., C.I.C., responds in the "Understanding Your Labs" forum
Vaseline on a Latex Condom: Am I at Risk?
I had sex with a sex worker. I used a Durex condom, but her vagina was very dry so she put Vaseline on it twice during the sex. I heard the day after that using latex condoms with Vaseline can be a disaster. The condom didn't rip apart, but I'm still worried. Do I need to be?

David Wohl, M.D., responds in the "Safe Sex and HIV Prevention" forum



Is It Too Late to Take PEP?
Two weeks ago I had protected sex with a guy. I think some of his semen got out of the condom through the base and might have gotten on my mucous membranes. I'm currently experiencing mild flu-like symptoms, and I happen to have some PEP (post-exposure prophylaxis) pills left from a previous big scare/false alarm. I've heard that by the time you have symptoms, the virus is starting to replicate. Can I still stop it by taking these PEP pills?

Shannon R. Southall responds in the "Safe Sex and HIV Prevention" forum