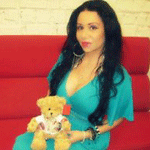 Maria T. Mejia: Why Am I so Open About Having HIV?

"I have NO SHAME! There is nothing wrong with having HIV!"



B. Osten: Fifty Shades of Gray (Matter)
"I became a victim of a hate crime. Because I am ... GAY. I have to admit, I had many brushes in life, but none as close to death as this."



Rae Lewis-Thornton: And Here Comes the S***! Part Three!
"This was becoming way too much and a tad overwhelming. One moment I can't poop and the next moment I'm pooping all over the place. Fear started to raise in my spirit."



Brooke Davidoff: Cancer Spends the Night
"It's not a topic I know a lot about; soon that will change. Myles and I are beginning a new journey in our lives: 'Taking care of Papa.'"
John-Manuel Andriote (From Norwich, CT) on "Lessons Learned When Labs Go Awry"

"Those of us who have been around HIV for so many years develop a sense of ourselves as needing always to be 'the best little boys in the world' all over again, first time as gay men and again as HIV-positive gay men. ... When the NPR interviewer pressed me to answer his repeated question, 'How could YOU, of all people, knowing all you know about HIV, STILL get infected,' I finally said, simply, 'Because I am human.' That's really it."

Read the rest of this comment and join the discussion on this article!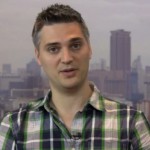 Targeting the Macrophage Reservoir: Early Steps Toward an HIV Cure (Video)

"Can we define where the virus is hiding during ART and then can we eliminate that?" That's the question that Jonah Sacha, Ph.D., of Oregon Health and Science University is asking.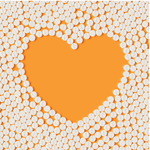 Meet the Integrase Inhibitors
From Isentress in 2007 to Tivicay just last month, integrase inhibitors have had a huge impact on our HIV treatment options.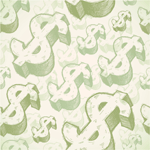 Costs Spike for Second- and Third-Line ARVs and Late Treatment
Not all treatment regimens are equal when it comes to cost, according to a new report. Depending on a variety of factors, you may be facing a much higher sticker price for your health.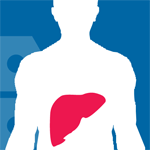 Hepatitis C: Unexpected Results From a Clinical Trial of Coffee
For those living with HIV and hepatitis C, a trip to Starbucks may have unintended benefits for their liver health, according to a new study.


More HIV Research & Treatment News Headlines:

Mother Passed Away and Looking for Resources for Support
(A recent post from the "My Loved One Has HIV/AIDS" board)

"All my life it was just my mother and I. ... She never told me she was diagnosed, and she was diagnosed when I was 9. She passed away when I was 25. I can understand when I was young, but as I got older I wish she would have told me. ... I know she was trying to protect me, but in the end it didn't allow me to have closure. I am hoping to connect with people who have gone through similar situations or even people just wanting to connect. There are not a lot of support groups for families who have lost someone."

-- Manda284

Click here to join this discussion, or to start your own!

To do this, you'll need to register with TheBody.com's bulletin boards if you're a new user. Registration is quick and anonymous (all you need is an email address) -- click here to get started!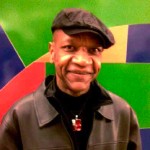 Do As I Say, Not As I Do

One simple thing kept Marvin Freeman off of meds for 10 years: fear. He beat that fear with information, which he claims has made him a better professional in the HIV field.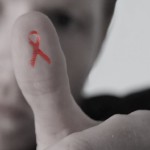 Day One With HIV: "Love Made It a Happy Memory"
For Tom, the day of his diagnosis is a happy memory. After he tested positive and his boyfriend tested negative, they said the three small words that brought them closer than ever.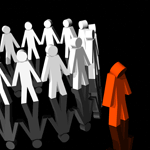 Labels Won't End HIV
"No fems, fats, blacks or Asians," "No one over 40," "DDF & Clean, U B 2" -- all words ridden with stigma and all parts of hookup culture that won't help bring an end to HIV.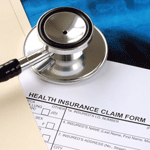 Ask a Policy Wonk: "How Can I Get Ready for Health Care Reform?"
Courtney Mulhern-Pearson of the San Francisco AIDS Foundation lays out how those with HIV -- once considered "uninsurable" -- can best participate in Obamacare.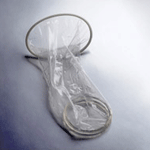 Safe Is Sexy: How Female Condoms Can Double Your Pleasure

Female condoms are used by more than just women. Also known as the "internal" condom, they allow a receptive partner to wear the condom -- and they heat up to body temperature!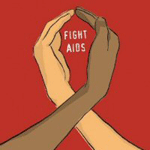 "Our Lives Matter": Black Gay Leaders Call for Accelerated Response to HIV/AIDS
One major advocacy group is putting the heat on U.S. health secretary Kathleen Sebelius to remember President Obama's words that "the lives of black gay men matter."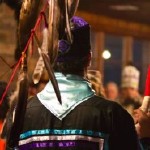 A Hidden Crisis: HIV in the Two-Spirit Community
Native Americans account for less than 1 percent of HIV cases, but they have the third highest rate of HIV infection, after African Americans and Latinos, and the shortest life expectancy after AIDS diagnoses.


More HIV Community News & Features: