Can Exercise Have an Effect on Neuropathy Symptoms?
I have neuropathy, and I've been thinking about starting to lift weights. Is this possible? Are there other exercises I should consider?

Nelson Vergel responds in the "Nutrition and Exercise" forum



Do You Know Who My Father Is?

"It wasn't until I was 22 that I learned that my father was HIV positive. I guess, there had never been a good time to tell the baby of the family that his father had HIV."
HIV and Herpes: Am I at Greater Risk?
I'm 29 and HIV negative; my partner is 24, living with HIV and on HIV meds. She also has herpes. We use condoms when we have sex, but am I at greater risk of acquiring HIV because herpes is also in the picture?

Shannon R. Southall responds in the "Safe Sex and HIV Prevention" forum



This Positive Life: Peter and Kathy McLoyd Show Serodiscordant Couples as Normal and Beautiful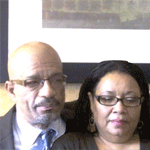 While many believe HIV is a challenge too big for a couple to overcome, nothing could be further from the truth for the McLoyds. Their love is a glue stronger than HIV, and it is crystal clear that they are each other's hero. Now, if Kathy could just get Peter to stop smoking.
John-Manuel (From Connecticut) on "Lessons Learned When the Labs Go Awry"

Thank you for sharing this story. One of the notes it struck in me is how those of us who have been around HIV in a professional capacity for so many years -- in my case reporting on it, in yours as a therapist -- develop a sense of ourselves as needing always to be "the best little boys in the world" ... In my case, when I got an HIV+ diagnosis, eight years ago in October ... I had a sense that I had failed in some way.

Read the rest of this comment and join the discussion on this article!

Boss Showing an Unhealthy Interest in My Health: What Can I Do?
I've worked in the automotive industry for a major corporation for more than 18 years. I recently moved to Georgia from southern California for work and disclosed to a fellow employee there that I have HIV. Since then I've been hassled by my managers with an audit (I passed) and being asked several times in the last month whether I was healthy enough to do my job and if I would like to step down. The stress is getting unbearable. Is there any legal action I can take?

Jacques Chambers, C.L.U., responds in the "Workplace and Insurance Issues" forum
Is There Any News on Once-a-Month HIV Treatment?
I've read a lot of articles referring to a once-a-month injectable HIV treatment. Is this something that will be approved in the foreseeable future?

Benjamin Young, M.D., Ph.D., responds in the "Choosing Your Meds" forum



Will My Partner's Virus Be Resistant to My HIV Meds?
I've been taking Combivir (AZT/3TC) and Sustiva (efavirenz, Stocrin) since November 2012. My partner tested HIV negative in May of this year, but in September he tested positive. His CD4 count is now 298, and he will most likely start taking HIV meds soon. If he is infected with my virus, what's the likelihood of the virus already having resistance to Combivir and Sustiva since that's what I take? He won't have resistance testing for another six months. Would it be harmful to him if doctors put him on Combivir and Sustiva while they wait to do resistance testing?

Keith Henry, M.D., responds in the "Managing Side Effects of HIV Treatment" forum



Other Sides of HIV: A Life Saved, and a Vow to Give Back

Jimmy Mack was diagnosed in 1987 and considers himself fortunate when he thinks about his medications' side effects. It reminds him that he survived at a time when many others did not.
Could My Pre-HIV Vaccinations Cause Problems Now That I'm Positive?
What if an HIV-negative person takes vaccines that are contraindicated for people living with HIV (i.e., most live vaccines, like the ones for shingles and smallpox), and later on become HIV positive? Would the diseases the person was vaccinated for flare up?

Benjamin Young, M.D., Ph.D., responds in the "Choosing Your Meds" forum



Could Blackouts Be a Side Effect of My Partner's Meds?
My partner is HIV positive and currently taking Norvir (ritonavir), Prezista (darunavir) and Truvada (tenofovir/FTC). He recently had a blackout episode, leaving the house at night and walking several miles to an apartment where he lived many years ago. He was picked up by the police in a confused state and remembers nothing. He did have a drink (vodka) beforehand, but only one. Are blackouts associated with any of these meds?

Keith Henry, M.D., responds in the "Managing Side Effects of HIV Treatment" forum
25 Years and Counting
(A recent post from the "Living With HIV" board)

"It was 25 years ago today that I got the result back from my first and only HIV test. ... I do occasionally get survivor's remorse. Why do I live while so many of my friends died? I try to not let it get me down. ... Am I glad I'm alive? ABSOLUTELY! Growing up I always said I was going to live forever. I'm just trying to not make a liar of myself." -- iam1

Click here to join this discussion, or to start your own!

To do this, you'll need to register with TheBody.com's bulletin boards if you're a new user. Registration is quick and anonymous (all you need is an email address) -- click here to get started!
Why Is My CD4 Count High After 14 Years Living With HIV-2?
I was diagnosed with HIV-2 14 years ago. I've never taken HIV meds. Recently I checked my CD4 count; it was 1,357. I've recently developed symptoms like sinusitis, headaches and fatigue. How come my CD4 count is so high after so long; and why am I having symptoms even though my immune system is clearly strong?

Mark Holodniy, M.D., F.A.C.P., C.I.C., responds in the "Understanding Your Labs" forum



HIV Viral Load, HIV Treatment and Sexual HIV Transmission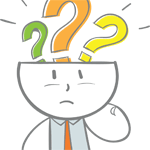 Let's take a moment for a reality check regarding exactly what HIV "viral load" means -- both for the health of a person living with HIV and their risks of passing the virus on to others.
Potential High-Risk HIV Exposure: Should I Wait for an Antibody Test?
About three weeks ago I had unprotected anal sex with a person whose HIV status remains unknown. I was the top. There was no blood on my penis. A week later, I developed a number of symptoms which I attributed to the flu. The symptoms have continued to worsen over two weeks. I went to my doctor; his straight-out response was that it was either acute HIV infection or mono. The mono and HIV tests were both negative. He informed me that at this stage, HIV antibodies would not be detected in a standard HIV test; he recommended that I wait three weeks and test again. Is there anything else I can do besides wait?

David Wohl, M.D., responds in the "Safe Sex and HIV Prevention" forum