David Fawcett: Learning Lessons When the Labs Go Awry

"My doctor's office called to say that he wanted to speak with me directly about follow-up lab results. ... I hung up the phone, closed my eyes and tried to center myself, with little success."



Mark S. King: The Real Poz Guys of Atlanta on Mothers, Meth and More
"We revealed things like never before. From crystal meth addiction to our mothers, nothing was off limits. There's even a chat about tops and bottoms and modern gay sexual politics."



Rae Lewis-Thornton: And Here Comes the S***! Part Two!
"I don't know how long I had been in that bathroom, but I knew I had to pull myself together and get out of there. I flushed the toilet and pulled my shorts from over my ankles."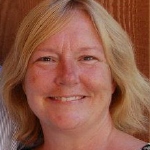 Lynda Arnold: Happy 21st Anniversary to Me -- Giving Thanks for a Precious Gift
"Sept. 9 is the 21st anniversary of the day I became infected. That means my virus is legal now. It's time for it to grow up and face the music."
Get your camera (or your smartphone) ready and set yourself a reminder for Saturday, Sept. 21!

That's the day that TheBody.com's team will join the effort for A Day With HIV, Positively Aware's annual photo campaign to fight HIV stigma. We'll be snapping our own pictures in support of this wonderful project, and we hope you'll do the same.

Whether you're HIV positive or negative, if you support the cause of pushing back against the shame and discrimination that all too many people with HIV are forced to experience throughout the world, grab a picture-taker on Sept. 21 and join in! Read this press release from Positively Aware for more info on how to take part.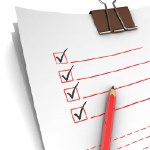 Gauging the Impact of the Affordable Care Act on People in HIV Care

The Affordable Care Act has the potential to make a massive impact on people living with HIV. Two HIV health care professionals illuminate just how big the impact might be.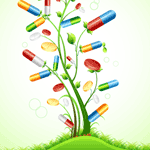 FAQs About Starting HIV Treatment
You want to start treatment, but ... you have a few questions, don't you? Don't worry, we've got the answers you're looking for in this handy FAQ.


More Headlines on HIV & Your Health:

Odie (From Brooklyn, NY) on "HIV as the Norm?"

"Thank You, Enrique. I found that path of just loving me and keeping my status to myself years ago. But, just recently been feeling torn about becoming more public and active. Then that turned into an internal battle. So, I volunteer as a crisis hotline operator for youth and newly infected. It's hard a lot of days in the beginning. But, you find what works for you. Your life will become your norm and you will love it. Thanks again for the great post and live life to the fullest."

Read the rest of this comment and join the discussion on this article!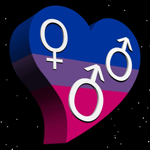 Managing Risk Among Black Bisexual Men

How do you discuss safer sex with black men who do not identify as gay, but engage in sex with men and also have sexual relationships with women?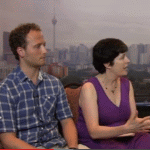 Identifying and Reducing the HIV Reservoir: More Pieces to the Cure Puzzle (Video)
In this interview, two top HIV researchers sit down and discuss how to reduce and eliminate the HIV reservoir, which gives HIV a permanent foothold in the body.


More HIV Research & Treatment News Headlines:

If I Ever Posted Something I Wanted People to Read, It's This!!
(A recent post from the "Relationships and Dating" board)

"For those of you who think it can't happen ...

"I have met my match right here! I can say without hesitation she is the most beautiful lady I've ever encountered. I could not put into words what I feel for her and with that, Loveableleo and I would like to let everyone know, that in just a couple weeks we will be officially living together.

"All the crap we were dealt, all the hurt, the hard lessons, the tears, all of it ... I am grateful for, because it has lead me straight to you, Loveableleo... xoxo

"*hopefully she will chime in here too*

"So there ya have it, I'm STILL DEFYING the odds, and now it's paying off."

-- AIDS2HIV

Click here to join this discussion, or to start your own!

To do this, you'll need to register with TheBody.com's bulletin boards if you're a new user. Registration is quick and anonymous (all you need is an email address) -- click here to get started!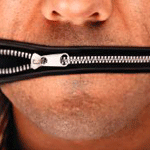 Rejection and Stigma When Dating With HIV

Have you ever felt fear of disclosure or the stigma around HIV while dating? The anxiety is real, as one positive man recounts in this essay.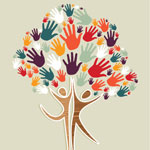 I'm Not Stupid, Just Different
Cultural insensitivity is often a barrier to good care, and for one formerly monolingual patient, the shame doctors made him feel around his cultural differences was especially egregious.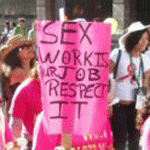 From Stigma to Pride
From dealing with doctors to family and romantic relationships, sex workers often must compromise and live in fear of stigma, an experience Amanda Reese recounts in this gripping op-ed.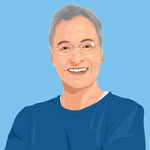 The Graying of AIDS: Portraiture and Stories From an Aging Epidemic

Few may consider those over 50 when they think about people living with HIV, but that demographic is about to be the majority. Read testimony and see photos from aging HIV-positive people.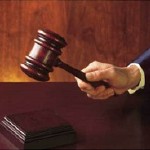 Setting the Record Straight: Minnesota v. Rick
If you're looking to have sex in the North Star State, read this recap of the recent case Minnesota v. Rick, which did little to nothing to improve the lives of HIV-positive Minnesotans.


More HIV Community News & Features:

HIV/STD TRANSMISSION, EDUCATION & TESTING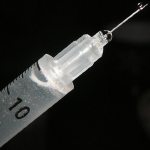 Federal Funding for Syringe Services Programs: A Wise Investment

Syringe exchange programs reduce HIV's spread, save money, encourage safety and help bring drug users into treatment -- and are a wise investment. Why is the funding for this vital service vanishing?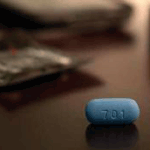 Study: PrEP Adherence Curbs HIV Transmission
Are you in a serodiscordant couple and considering PrEP to prevent transmission? You should read the results of the latest study on PrEP's effectiveness.


More HIV/STD Transmission, Education & Testing Headlines: