What Vaccinations Do People Living With HIV Need?
Which vaccines are most important for people with HIV who want to protect themselves from other infections? How much does my CD4 count play into the importance of getting (or avoiding) certain vaccinations, like those for herpes zoster and yellow fever?

Benjamin Young, M.D., responds in the "Choosing Your Meds" forum



What Are Some Ways to Lose Belly Fat?
I've been HIV positive for 20 years and I'm on HIV meds. I've noticed that my belly is very round, and I've lost a lot of muscle around my legs, arms and buttocks. What can I do?

Nelson Vergel responds in the "Nutrition and Exercise" forum
Fingering and Kissing: Can I Infect My Boyfriend?
I'm an HIV-positive woman. My boyfriend fingers me a lot, and we do a lot of deep kissing. My viral load is undetectable. Is there any chance I can infect him? It's hard for me to tell him I have HIV because he already doesn't want to commit to a relationship.

Richard Cordova responds in the "Safe Sex and HIV Prevention" forum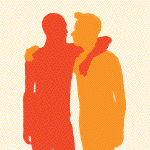 Rejection and Stigma When Dating With HIV
In a personal piece from Advocate.com, an HIV-positive man named "Bart" (a pseudonym) recounts an experience being turned down because of his status, highlighting the nervousness and fear of deciding to disclose, as well as how pervasive HIV stigma still is.
Returning to Work After Disability Leave
I was diagnosed in October 2012. I was unable to work until May 2013 due to my immune system being weak and other health issues. Upon returning to work, they reduced my hours; they said they would put me back on full time when I felt up to the challenge, but they have yet to do so. To the best of my knowledge my employer does not know that I am HIV positive. What is my course of action?

Jacques Chambers, C.L.U., responds in the "Workplace and Insurance Issues" forum
J (From New York) on "Changing My Mind on Treatment as Prevention"

Although prevention is important, my health is more important. I started treatment ASAP and I feel fantastic. Isn't there strong evidence [in favor of] -- and 14 people functionally cured because of -- very early treatment? I can't imagine, with all that we know today, why anyone would want to delay treatment.

Read the rest of this comment and join the discussion on this article!

Eating/Drinking When Taking Sustiva?
I'm taking Epivir (lamivudine), Sustiva (efavirenz, one of the drugs in the combination pill Atripla) and Viread (tenofovir). Can I eat -- or even drink (juice, milk, etc.) -- before and after taking my meds?

Keith Henry, M.D., responds in the "Managing Side Effects of HIV Treatment" forum



Is an HIV Treatment Vacation Safe?
I've been off HIV meds for 11 days, and plan on staying off them for as long as I can. My viral load is undectable and my CD4 count is 693. How long can I go before my health declines and I need to resume treatment?

Benjamin Young, M.D., Ph.D., responds in the "Choosing Your Meds" forum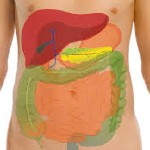 Other Sides of HIV: On Listening to Your Body, And Talking to Your Meds
Shana Cozad went through about half a dozen HIV med regimens -- with side effects like nausea, anemia and funky dreams -- and even got a speeding ticket due to diarrhea-causing Crixivan (indinavir). What's your story of dealing with side effects? Read on to find out how to share it.



Frequently Asked Questions About Starting HIV Meds
Looking for answers from TheBody.com's experts about starting HIV treatment? We've collected some of their best responses on this topic right here in this FAQ.
The Dangers of Hepatitis B
What are the effects of hepatitis B infection if a person doesn't seek out treatment?

Lynn Taylor, M.D., F.A.C.P., responds in the "Hepatitis and HIV Coinfection" forum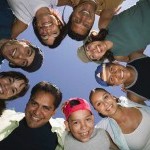 Dispelling the Myth of the "Latino Patient"
How do HIV care providers move past the stereotype of "the Latino patient" and give Latinos of various historical, social, economic and political realities treatment that suits their medical and cultural needs?
Can't Wait Anymore: How Close Are We to an HIV Cure?
I'm sorry if this question has been asked before, but I just wanted to know: Do you think we are getting closer to finally finding a cure for HIV, instead of just being able to treat and control this chronic disease?

Benjamin Young, M.D., Ph.D., responds in the "Choosing Your Meds" forum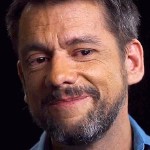 Spencer Cox, Iconic HIV Activist, Through the Eyes of His Mother and His Friend
If you don't know Spencer Cox, know this: Because of his work with ACT UP, he may be one of the big reasons that many of those living with HIV today are still alive.
Pre-Employment Drug Testing While on Atripla
(A recent post from the "Living With HIV" board)

"I am aware that a drug test can show a false positive if you take Atripla. ... Anyone here have recent experience with pre-employment drug screens? Did you need to bring your prescription or a pill bottle to prove you take it? I am close to getting a job and just want to make sure I'm fully prepared!" -- ImaNiceGuy

Click here to join this discussion, or to start your own!

To do this, you'll need to register with TheBody.com's bulletin boards if you're a new user. Registration is quick and anonymous (all you need is an email address) -- click here to get started!
Why Is My Viral Load Not Dropping Anymore?
When I was diagnosed in July 2012, my viral load was 5,900,000; after six months of taking Epivir (lamivudine), Norvir (ritonavir), Prezista (darunavir) and Viread (tenofovir), it dropped to 160. I changed to Atripla (efavirenz/tenofovir/FTC), and after five weeks it dropped to 130, but is still detectable. Clinical drug resistance has not been detected and there's no possibility of superinfection. What do I do?

Benjamin Young, M.D., Ph.D., responds in the "Choosing Your Meds" forum



Less-Frequent CD4 Tests?
I recently read that CD4 count will soon no longer be measured during quarterly labs. All along, we have been told that CD4 and viral load are a combined indicator of how well one is responding to treatment. Why the sudden shift?

Mark Holodniy, M.D., F.A.C.P., C.I.C., responds in the "Understanding Your Labs" forum
Semen + Finger + Anus = HIV?
I've been told that if someone ejaculates in their hand and then inserts their finger into someone's anus, HIV transmission is totally impossible. I think they may be giving bad advice. Can we really say that all viable virus would be killed in less than a second of exposure to air, especially if someone has a very high viral load?

Erik Glenn, M.A., responds in the "Safe Sex and HIV Prevention" forum