How Do We Reduce HIV Stigma Among Health Care Providers?
Are there programs that address HIV-related stigma? What can we do to help eliminate the stigma among health care providers?

David Fawcett, Ph.D., L.C.S.W., responds in the "Mental Health and HIV" forum



Living With Food Allergies: What Should I Eat?
Because of skin reactions, my dermatologist advised me to avoid certain things in my diet, like eggs, gluten and dairy. I now find myself with very limited food options. Do you have ideas on what I should eat?

Nelson Vergel responds in the "Nutrition and Exercise" forum



How Do You Tell Others You Have HIV?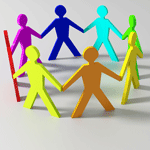 After your diagnosis, one of the toughest decisions you'll face is who to tell about your status. There is no "right" way to disclose your HIV status. It all depends on the situation and people involved. Check out this list for some excellent information that will help you decide to who, how and when to disclose.
How Do I Cope With the Fear of Getting HIV From My Husband?
My husband recently tested positive and I tested negative. After his diagnosis, he kissed me and, as much as I thought I could continue living with him, I could not sleep that night. How do I deal with this fear of contracting HIV from him?

Shannon R. Southall responds in the "Safe Sex and HIV Prevention" forum
Can I Be Deported For Having HIV?
I am an undocumented immigrant living in the U.S. I was already positive when I came into this country. Now I don't know where or how to get HIV meds because I'm afraid of getting deported. What can I do?

Christa Douaihy, Esq., responds in the "Legal Issues and HIV" forum
John (From Hudson Valley) on "Having the Awkward Conversation"

What happens when the person assures you that he has been tested and is negative, but after things have progressed and you have been living with him for a few months, you find out that not only was he lying, but he has now transmitted HIV and a couple of STDs to you? This is what happened to me. Conversations are great but, how do you know you can trust the response?

Read the rest of this comment and join the discussion on this article!

How Do I Lose Weight Gained From Taking Atripla?
I started Atripla (efavirenz/tenofovir/FTC) in July 2012. Since then, I have gained a lot of weight without making any significant changes to my diet. On my previous regimen, I lost weight. Now on Atripla, I have gained about 35 lbs. What can I do to lose this weight?

Keith Henry, M.D., responds in the "Managing Side Effects of HIV Treatment" forum



Can I Go a Week With Only Two of My Three Meds?
I have been doing well on my original HIV regimen for the last 10 years. However, because of some neuropathy, my doctor has advised that I switch out the Videx (didanosine, ddI) for another med. I would have to stop taking Videx immediately and wait another week for the new med. Would I be in danger if I'm only taking two out of three meds for this week?

Benjamin Young, M.D., Ph.D., responds in the "Choosing Your Meds" forum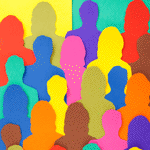 Treatment as Prevention: Do the Individual Prevention Benefits Translate to the Population Level?
We know "treatment as prevention" has individual benefits, but what are its public health benefits?
What Causes Hepatitis and Jaundice?
What are some of the common causes of hepatitis and jaundice? Do they always require treatment?

Lynn Taylor, M.D., F.A.C.P., responds in the "Hepatitis and HIV Coinfection" forum
Is Exercise Really Good For the Brain?
A recent study found that exercise reduced neurocognitive impairment by half for people living with HIV, but it seems they only asked if the participants exercised within the last 72 hours. This hardly seems like long-term data. Can we trust the results?

David Fawcett, Ph.D., L.C.S.W., responds in the "Mental Health and HIV" forum



How Much Do We Value Black Gay Men?

Bayard Rustin was a major figure in the civil rights movement and the brains behind the 1963 March on Washington for Jobs and Freedom, but homophobia has left his story mostly untold.
Just Diagnosed: My Ex-Fiance Didn't Know He Was Positive
(A recent post from the "I Just Tested Positive" board)

I tested positive a month ago. My ex-fiance and I were together for two years before breaking up eight months ago. Before we got together, he told me he had tested negative. But that turns out to have been a lie. I'm not angry at him. I'm just sad that he lied about getting tested. I started meds yesterday, but still feel so uncomfortable in my own skin. Can anyone relate? -- Iamme

Click here to join this discussion, or to start your own!

To do this, you'll need to register with TheBody.com's bulletin boards if you're a new user. Registration is quick and anonymous (all you need is an email address) -- click here to get started!
Can I Use Initial Lab Results to Determine When I Was Infected?
My first lab results show that my CD4 count is 750 and viral load is 1,000. Does the high CD4 count and low viral load indicate that I was just recently infected?

Benjamin Young, M.D., Ph.D., responds in the "Choosing Your Meds" forum



Why Has My CD4 Count Decreased After Six Months of Treatment?
I have been taking my HIV meds religiously for six months. I even started eating better, exercising a lot and lost 50 lbs. However, despite all this, my CD4 count has gone down from 273 to 221. Why did this happen and should I be worried?

Mark Holodniy, M.D., F.A.C.P., C.I.C., responds in the "Understanding Your Labs" forum
Could I Be at Risk for HIV From Donating Blood?
The last time I donated blood, the blood collector did not change his gloves. I'm worried he may have had someone else's blood on his gloves when he was inserting and removing the needle from my arm. Was I at risk for HIV?

Shannon R. Southall responds in the "Safe Sex and HIV Prevention" forum



With a Porn Actress's HIV Diagnosis Come Questions About Mandatory Condom Usage and Health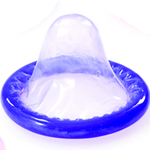 After one porn actress's HIV diagnosis, some have chosen to discuss mandatory condom usage in porn, while others are expressing concern for the now-unemployed actress living with HIV.