Mathew Rodriguez: Do You Know Who My Father Is?

"It wasn't until I was 22 that I learned that my father was HIV positive. I guess, there had never been a good time to tell the baby of the family that his father had HIV."



Rev. Andrena Ingram: I'm Free!
"As of this writing, I quit smoking 25 days, 12 hours and 18 minutes ago. I haven't smoked 383 cigarettes and have saved $124.37."



Rae Lewis-Thornton: The Queen Remembers Eazy-E
"It amazes me how we have written off individuals who have made significant contributions to society that passed away from AIDS."
Charles (From New Jersey) on "'Undetectable': Safe or Not?"

"I am so tired of being rejected by HIV- gay men because I am HIV+ even though I am undetectable. I really don't think the stigma will change any time soon. Having HIV sucks undetectable or not."

Read the rest of this comment and join the discussion on this article!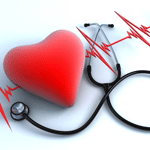 The Latest on HIV and Kidney, Heart and Bone Health (Video)

How much HIV drugs contribute to organ health problems in long-term HIV med users, and ways to prevent these problems, is a hot topic in medical communities.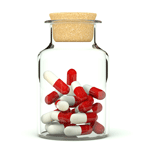 Kaitlin Erin Mara: Fighting for Cheaper HIV Meds
Out of the 34 million people living with HIV worldwide, only about 8 million are on treatment -- and prohibitive costs may be the culprit, according to a top advocate.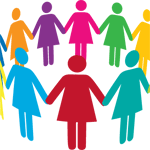 What Is the Impact of Domestic Violence Against HIV-Positive Women on Their Health -- And All of Us?
Many HIV-positive women are at risk for intimate partner violence and domestic violence. That leads to increased hospitalization and increased costs for the health care system.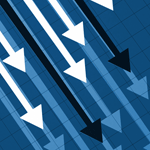 Undetectable Is Not Always Enough
What is there to do with the small subset of positive people on treatment -- called immunologic nonresponders -- whose viral loads reach undetectable but don't get a healthy boost in their CD4 count?


More HIV Research & Treatment News Headlines:

ARV Combination
(A recent post from the "Treatment & Side Effects" board)

"Been reading some of the threads here. I'm kinda new to the meds everyone is taking and mentioning here. May I know what med combination are you taking? Mine's lamivudine/zidovudine and efavirenz. I heard that our first line of meds that we have is the least that would be recommended in some countries."

-- mark4586lopez

Click here to join this discussion, or to start your own!

To do this, you'll need to register with TheBody.com's bulletin boards if you're a new user. Registration is quick and anonymous (all you need is an email address) -- click here to get started!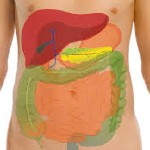 Other Sides of HIV: On Listening to Your Body, And Talking to Your Meds

Shana Cozad went through about half a dozen HIV med regimens -- with side effects like nausea, anemia and funky dreams -- and even got a speeding ticket due to diarrhea-causing Crixivan.



How Much Do We Value Black Gay Men?
Bayard Rustin was a major figure in the civil rights movement and the brains behind the 1963 March on Washington for Jobs and Freedom, but homophobia has left his story mostly untold.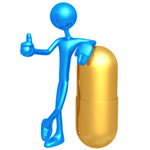 Razing the House of Cards: The Discovery of HAART and the Push for Evidence-Based HIV Treatment
Mark Harrington of Treatment Action Group looks back at TAG's work to speed up AIDS research, including boosting the federal budget and reforming the U.S. National Institutes of Health.


More Perspectives & Opinions:

A growing number of people have taken a stand against stigma -- and for supporting other people with HIV -- by sharing the story of their HIV diagnosis in our Day One With HIV series.

Want to share your own Day One With HIV story? Whether it happened last week or 30 years ago, we'd love to hear from you. Write out your story (1,000 words or less, please!), or film a YouTube video, and email it to oford@thebody.com. In the coming months, we'll be posting readers' Day One stories in our HIV/AIDS Resource Center for the Newly Diagnosed!
HIV/STD TRANSMISSION, EDUCATION & TESTING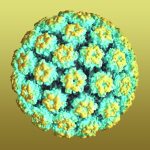 How Do We Make Sure Gay Men Get Vaccinated for HPV?

Anal HPV is on the rise among young gay men. A new study could give us some insight as to how to go about making sure everyone who needs the HPV vaccine receives it.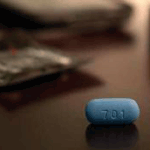 Putting PrEP Into Practice: Adopting an Attittude of Discovery
Doctors are still in the exploratory stages of prescribing PrEP. As such, a top advocate argues that, if a person wants to protect themselves a certain way, doctors should honor that request.


More HIV/STD Transmission, Education & Testing Headlines: