How Do I Fight the Depression After My HIV Diagnosis?
I just tested HIV positive. My CD4 count is 814 and I'm still waiting for my viral load results. When I was younger, I said I would kill myself if I ever got HIV. But I know it's no longer a death sentence, so I'm torn. I'm also dealing with PTSD (post-traumatic stress disorder) and depression. Where can I get help and how do I cope with my diagnosis?

David Fawcett, Ph.D., L.C.S.W., responds in the "Mental Health and HIV" forum



What Are Natural Ways to Increase Testosterone?
My lab results showed that my testosterone levels were at 472 ng/dL. My doctor says that a normal range is 250 to 1000 ng/dL. My free testosterone levels are at 64 pg/mL and my doctor says a normal range for that is 30 to 150 pg/mL. Are my testosterone levels OK? How can I increase them?

Nelson Vergel responds in the "Nutrition and Exercise" forum



"Undetectable" -- Safe or Not?

"Positive people, on effective treatment, with an undetectable viral load and healthy immune system, still don't know if they can or can't pass on the virus to their partners," blogger Dave R. reminds readers in this opinion piece.
Broken Condom: What Are the Odds That My Boyfriend Got Infected?
I'm 18 years old and have been HIV positive since birth. My boyfriend and I always use a condom when we have sex. However, last night the condom broke and we didn't notice for about 30 seconds. Could I have infected him?

Shannon R. Southall responds in the "Safe Sex and HIV Prevention" forum



One Man's Experience With HIV Prevention Drugs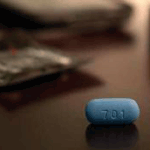 Is there such a thing as "HIV prevention fatigue," and can that turn people off to biomedical prevention techniques like pre- and post-exposure prophylaxis (PEP and PrEP)?
Can My Insurance Company Disclose My Status to My Employer?
I read the following statement in my insurance policy: "An employer may also get information about insurance claims filed by workers to monitor its health insurance costs." Do I need to worry? Will my employer find out my status?

Jacques Chambers, C.L.U., responds in the "Workplace and Insurance Issues" forum
GC (From Portugal) on "'Undetectable': Safe or Not?"

I don't think you can generalize, but in my case, I've been in a monogamous relationship for seven years with a negative partner. I've also had an undetectable viral load for five years, with a CD4 count usually between 1600 and 2200. Since then, we have decided to have unprotected sex. My partner gets tested every year and has remained negative. Nearly six years have passed and nothing has happened.

Read the rest of this comment and join the discussion on this article!

What Are the Side Effects of Sustiva Versus Kaletra?
I have been on Sustiva (efavirenz, Stocrin) and Truvada (tenofovir/FTC) for eight years. Recently, my viral load increased from 3,000 to 13,000. My doctor suggested switching from Sustiva to Kaletra (lopinavir/ritonavir). What are the differences? Should I switch?

Keith Henry, M.D., responds in the "Managing Side Effects of HIV Treatment" forum



Is It Better to Take Atripla With or Without Food?
I've been taking Atripla (efavirenz/tenofovir/FTC) for two months now. I usually take it an hour after meals because taking it on an empty stomach causes dizziness and hallucinations for me. But is it better to take Atripla on an empty stomach?

Benjamin Young, M.D., Ph.D., responds in the "Choosing Your Meds" forum
HIV/HCV Coinfection: Should I Start Treatment Now or Wait?
I'm 51 years old and living with HIV and hepatitis C (HCV). Do I need a liver biopsy? Should I start interferon-based treatment for hepatitis C now? Or should I wait for newer, more effective treatments?

Lynn Taylor, M.D., F.A.C.P., responds in the "Hepatitis and HIV Coinfection" forum



Exercise Can Improve Mental Health for People Living With HIV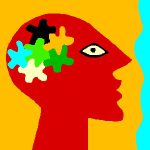 What's the link between bodily health and mental health? For those living with HIV, improving the body can have excellent benefits for the mind.
Are Four Drugs Better Than Three?
It's 2013 and we have plenty of different classes of HIV drugs. Why are we still using three-drug combinations? Wouldn't it be better to use four-drug regimens? Would it lower the risk of drug resistance?

Benjamin Young, M.D., Ph.D., responds in the "Choosing Your Meds" forum



People Living With HIV Over 40: Share Your Experience in a Survey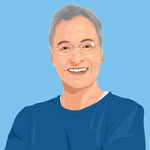 The U.S. Conference on AIDS is around the corner, and YOU can be a part of a workshop on HIV/AIDS and aging by filling out a survey to help presenters Ben Young, M.D., Ph.D., and Shannon Southall, both of whom are experts on TheBody.com's forums.
How Do I Overcome the Mental Haze of HIV Meds?
(A recent post from the "Treatment & Side Effects" board)

After a few weeks of feeling great with no HIV meds, I started my new regimen of Isentress (raltegravir) and Epzicom (abacavir/3TC, Kivexa). Now it's day four and I'm starting to feel like crap again. I know it takes time for my body to adjust, but I suffered for almost a year of this on my prior regimen. I'm feeling miserable mentally all the time. I thought switching regimens would help. Is this common? Will I always feel this way on meds? -- bscottmatt

Click here to join this discussion, or to start your own!

To do this, you'll need to register with TheBody.com's bulletin boards if you're a new user. Registration is quick and anonymous (all you need is an email address) -- click here to get started!
How Much Can CD4 Counts Increase as We Grow Older?
When a person living with HIV is over 50, how much can he expect his CD4 count to increase? Is there a point in the natural aging process, with or without HIV, when CD4 cells no longer substantially regenerate?

Benjamin Young, M.D., Ph.D., responds in the "Choosing Your Meds" forum



What Is CD4 Percentage?
When I was hospitalized during acute HIV infection, my CD4 percentage was 9%, while my CD4 count was 290 and my viral load was 84,000. I was put on meds right away. Now my CD4 count is 818 and my viral load is undetectable, but I never ask about my CD4 percentage. What exactly does CD4 percentage mean?

Mark Holodniy, M.D., F.A.C.P., C.I.C., responds in the "Understanding Your Labs" forum
Does Sex During Menstruation Increase HIV Risk?
I recently had sex with a sex worker who I have known for a while. During our encounter, she told me she was on her period, but in the heat of the moment, I had unprotected sex with her. She told me she tests regularly and is HIV negative. Am I at risk for HIV?

Shannon R. Southall responds in the "Safe Sex and HIV Prevention" forum



Treatment as Prevention: Do the Individual Prevention Benefits Translate to the Population Level?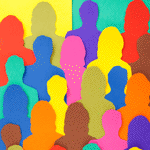 We know "treatment as prevention" has individual benefits, but what are its public health benefits?