Dave R.: "Undetectable" -- Safe or Not?

"Positive people, on effective treatment, with an undetectable viral load and healthy immune system, still don't know if they can or can't pass on the virus to their partners."



Rev. Andrena Ingram: Take Your Meds! (Video)
"We have enough people throwing 'theology' around. HIV has its own theology: get tested, know your status, get educated, get treated -- or you possibly will die."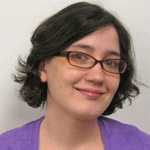 Becky Allen: Having the Awkward Conversation
"I was taught in my high school health class that you should always ask about STDs before having sex with someone, but no one ever really explained what that conversation might sound like."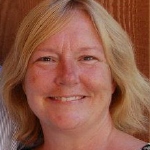 Lynda Arnold: What Two Summer Stints in a Hospital Taught Me About My Health
"I didn't realize how much HIV can affect the cardiovascular system. I had never really thought about it I guess."
HIV-Positive Life Span?
(A recent post from the "I Just Tested Positive" board)

"Sorry to ask a stupid question, but there is lot of ambiguity about the results. Recent studies have shown some dramatic outcomes. Now they are claiming that a person can live an average life span but how many have seen HIV-positive people living more than 30 years?

"I am not trying to scare anyone or begin drama, but again, choice of medicines is pretty limited and if someone gets resistance then choices again go down.

"HAART side effects are also not good though, but very very much required otherwise people would die very soon. So just asking others' opinion on this matter?"

-- optiplex

Click here to join this discussion, or to start your own!

To do this, you'll need to register with TheBody.com's bulletin boards if you're a new user. Registration is quick and anonymous (all you need is an email address) -- click here to get started!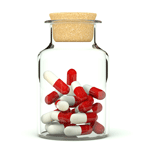 What's Next for HIV Treatment as Prevention?

We keep talking about the idea of 'treatment as prevention,' but when will we really start doing something about it? Julio Montaner, M.D., one of the world's leading HIV researchers, explains the next steps we must take toward wiping out new HIV infections worldwide.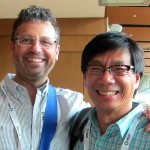 Highlights From IAS 2013: Six Studies With Major Clinical Importance
If you couldn't get to Malaysia for this year's International AIDS Society Conference on HIV, this roundup of six studies of note will help you feel like you were there in the front row.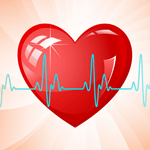 Antiretroviral Therapy: From Heart Risk Factor to Heart Protector?
Do HIV antiretrovirals raise or lower risk of cardiovascular disease? Study results have been conflicting. This report sheds light on some of the latest research.


More HIV Research & Treatment News Headlines:

How do everyday people living with HIV balance taking their meds and all of life's other challenges? Watch for yourself in our video series "A Day in the Life," which was recently recognized with the Excellence in Multimedia Award from the National Lesbian & Gay Journalists Association.

This Positive Life: Dee Dee Chamblee Bounces Back From 3 T Cells to Being a Trans Activist

After drug use, sex work and jail time, Dee Dee Chamblee has risen like a phoenix and founded LaGender, a U.S. transadvocacy group. All this after living for a decade on 3 T cells!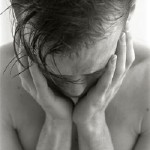 "When Did You Figure Out You Had AIDS?": Eric Rhein
Artist Eric Rhein recalls being diagnosed after returning from a trip to Europe, explores how we deal with collective loss, and ponders what HIV/AIDS will look like in 25 years.
Jeannie Wraight (From Bronx, NY) on "Rap Diva Nicki Minaj Subject of HIV Twitter Hoax"

"She experienced this Twitter hoax because she is a celebrity. Bringing race into it is really reaching and quiet honestly, doing so reeks of racism in itself."

Read the rest of this comment and join the discussion on this article!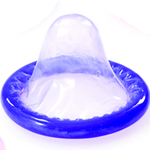 With a Porn Actress's HIV Diagnosis Come Questions About Mandatory Condom Usage and Health

After one porn actress's HIV diagnosis, some have chosen to discuss mandatory condom usage in porn, while others are expressing concern for the now-unemployed actress living with HIV.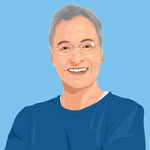 People Living With HIV Over 40: Share Your Experience in a Survey
The U.S. Conference on AIDS is around the corner, and YOU can be a part of a workshop on HIV/AIDS and aging by filling out a survey to help one of the presenters.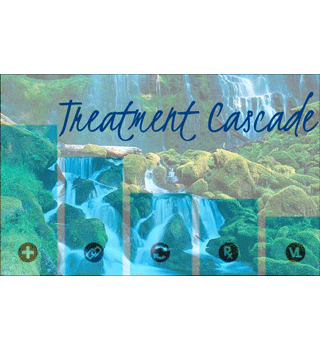 An undetectable viral load: the point at which HIV, though still present, cannot be found in a person's blood with the most sensitive tests available. For many of those who have reached undetectable, it was a major milestone in their lives. We asked people living with HIV to contribute thoughts and stories about getting their own viral loads to undetectable.

HIV/STD TRANSMISSION, EDUCATION & TESTING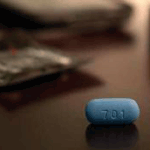 One Man's Experience With HIV Prevention Drugs

Is there such a thing as "HIV prevention fatigue," and can that turn people off to biomedical prevention techniques like pre- and post-exposure prophylaxis (PEP and PrEP)?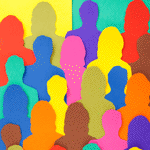 Treatment as Prevention: Do the Individual Prevention Benefits Translate to the Population Level?
We know "treatment as prevention" has individual benefits, but what are its public health benefits?



"Condoms Are Supposed to Protect Us, Not Turn Us Into Criminals"
"Condoms as evidence" is a policy that allows police officers to implicate people carrying three or more condoms as "soliciting" sex, which presents problems for at-risk youth attempting to stay HIV negative.


More HIV/STD Transmission, Education & Testing Headlines: