Nina J. Bri: The Journey Is the Gift, the Past Is the Gratitude

"When I first found out that I was positive, at three months pregnant, I thought 'I am going to die; I am going to infect my unborn child and I am going to die.'"



Rae Lewis-Thornton: Gratitude -- In Spite Of
"At the end of the day, I understand that life is a blessing. I get it! I'm alive! This is my life, my struggle, but yet I still have gratitude."



Brooke Davidoff: Working on ME to Make US Stronger
"Working full time when you are a newlywed diagnosed with AIDS while pregnant is hard, and then you throw a freak accident and a dead parent into the mental mix and a break was the furthest thing from my mind."



Warren Tong: 5 Years and Running -- How I Quit Smoking
"For me, my health was more important than the short-term appeal of each cigarette. I stopped counting the days since my last. I didn't have any slip-ups. All my clothes stopped stinking of smoke."
How do everyday people living with HIV balance taking their meds and all of life's other challenges? Watch for yourself in our video series "A Day in the Life," which was recently recognized with the Excellence in Multimedia Award from the National Lesbian & Gay Journalists Association.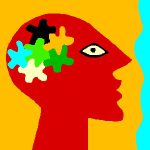 Exercise Can Improve Mental Health for People Living With HIV

What's the link between bodily health and mental health? For those living with HIV, improving the body can have excellent benefits for the mind.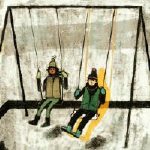 Anti-HIV Drugs May Protect Against Puberty Delays in HIV-Positive Children
Although HIV can cause a delay in the onset of puberty in children living with the virus, effective HIV drug regimens may make this problem a thing of the past, a new study suggests.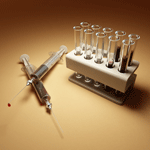 The World's First Kidney Donation, Transplant Attempted Between Live HIV Carriers
A rare and complicated kidney transplant between the members of an HIV-positive married couple was undertaken at Tel Aviv Sourasky Medical Center in Israel. The results were astounding.


More HIV Research & Treatment News Headlines:

Arrested for Infection?
(A recent post from the "Relationships and Dating" board)

"I have been casually seeing the same guy for a while. He has never asked me my status and I have not disclosed. We have only had oral sex but I know there is still a chance. I was going to disclose but I read online that in certain states you can be arrested if you infect someone and they know it is you. How would they prove that it was me and not someone else he slept with? How can I find out what the laws are and the process?"

-- lost005

Click here to join this discussion, or to start your own!

To do this, you'll need to register with TheBody.com's bulletin boards if you're a new user. Registration is quick and anonymous (all you need is an email address) -- click here to get started!
As HIV Prevention Money Shrinks, Who Will Save Young Gay Men of Color?

In the face of the sequester, and as rates of HIV infection among young gay men continue to rise, how can we go about helping this generation face the looming threat of HIV?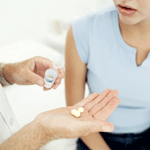 Why the Affordable Care Act Is Important for HIV-Positive Women
Whether it's greater access to care or preventive care for partners, women living with HIV stand to gain a lot from the passage of the Affordable Care Act.


More Perspectives & Opinions:

A growing number of people have taken a stand against stigma -- and for supporting other people with HIV -- by sharing the story of their HIV diagnosis in our Day One With HIV series.

Want to share your own Day One With HIV story? Whether it happened last week or 30 years ago, we'd love to hear from you. Write out your story (1,000 words or less, please!), or film a YouTube video, and email it to oford@thebody.com. In the coming months, we'll be posting readers' Day One stories in our HIV/AIDS Resource Center for the Newly Diagnosed!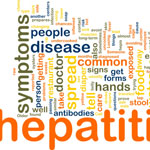 How Do You Stop a "Silent Epidemic"?

Experts estimate that 25 percent of people living with HIV are coinfected with hep C and 70 percent of people who have it don't know they have it. Awareness has to precede action on this silent killer.



Coming Out as HIV Positive: "I Never Wanted to Be a Victim"
For Venton Jones, the end a four-year road to disclosure about his HIV status meant that he could finally live as his authentic self.



Which Black Celebrity Is the Latest Subject of an Internet HIV Hoax -- And Why Does It Matter?
A recent Twitter hoax about a famous rapper says a lot about how we discuss black women's sexuality.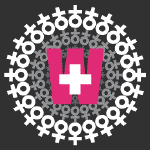 U.S. Women Living With HIV: Tell PWN-USA About Your Love Life!
Positive Women's Network-USA is dedicated to improving HIV-positive women's lives -- including intimacy, relationships and bodily attitudes. Taking this survey could help them reach that goal.


More HIV Community News & Features:

Siegi (From Berlin) on "Suicide: A Love Story"

"Went through exactly the same thing (even though we used a different method). The worst thing was my boyfriend telling me 'If you really love me, you will help me with this.' Kind of emotional blackmail. But I did it. It took me more than 10 years to get over the nightmares."

Read the rest of this comment and join the discussion on this article!
HIV/STD TRANSMISSION, EDUCATION & TESTING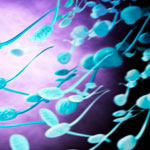 Treatment and Viral Load: What Do We Know About Their Effects on HIV Transmission?

Did you know that adhering to your medications can actually help keep other people negative? It's called treatment as prevention, and we're learning more about it every day.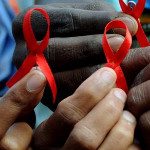 Can Having Friends Help Fight STDs?
According to a new study, same-gender friendships and stable housing contacts lead to safer sex among youth.


More HIV/STD Transmission, Education & Testing Headlines: