Which Supplements Should People Living With HIV Avoid?
Can I take echinacea or St. John's wort with my HIV meds? Which supplements should I stay away from?

Benjamin Young, M.D., Ph.D., responds in the "Choosing Your Meds" forum



Are Probiotics Safe for People Living With HIV?
Recently I read that probiotic supplements can help reduce inflammation, but I also read people living with HIV should avoid those types of supplements. Is this true? Can I still take probiotics?

Nelson Vergel responds in the "Nutrition and Exercise" forum



What's Marriage Equality Got to Do With HIV?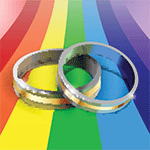 While it'd be ideal to see some of the media attention paid to gay marriage turn toward HIV as a pressing LGBT concern, they're not entirely separate issues. Marriage equality in the U.S. can certainly benefit numerous people living with HIV; Daniel Leyva, a longtime HIV survivor who recently married his partner, tells us how.
Should I Start Taking Truvada as PrEP to Make My Partner Happier?
My partner is now HIV positive and he's having a difficult time when we have sex. He's on meds and his viral load is undetectable, but some days he's in tears because we can't connect the way we used to. Should I start taking Truvada (tenofovir/FTC) as an added prevention method? How will my body react?

David Wohl, M.D., responds in the "Safe Sex and HIV Prevention" forum
Do HIV-Positive Health Care Workers Need to Disclose to Patients?
I am an HIV-positive nurse and I'm on Atripla (efavirenz/tenofovir/FTC). Do I have to leave my job or disclose my status to my patients my status?

Christa Douaihy, Esq., responds in the "Legal Issues and HIV" forum
Agnes (From New York) on "Help, I'm HIV Positive and I Want to Date! (Videos)"

I think it's easier for gay men to find partners than it is for us heterosexuals. I personally know of many that don't even bother to try because most of us, including me, have been rejected. Times are still tough with this stigma. There are those out there that feel like HIV is a death sentence and they would not touch you with a 10-foot pole. Read the rest of this comment and join the discussion on this article!

Should I Switch to the New HIV Med Tivicay?
I'm currently on Isentress (raltegravir). Are there benefits that Tivicay has over other meds that I'm missing out on? Or should I not fix what's not broken?

Mark Holodniy, M.D., F.A.C.P., C.I.C., responds in the "Understanding Your Labs" forum



Does Atripla Cause Lipodystrophy?
I have been on HIV meds for over 20 years, but my friend who has been positive as long as I have just started treatment a year ago. He's on Atripla (efavirenz/tenofovir/FTC) and he's already noticing lipodystrophy-related side effects. My meds caused pancreatitis and I'm afraid it will happen to him too. What should he do?

Keith Henry, M.D., responds in the "Managing Side Effects of HIV Treatment" forum



Why Should I Take HIV Meds if I'm Feeling Fine?

This question, along with a variety of other potential reasons, are what can keep some people living with HIV from taking HIV meds on time -- or at all. Could there ever be one adherence tool that addresses all these issues?



New HIV Med Approved: Tivicay, a Once-Daily Pill With Few Side Effects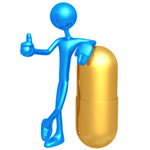 you hear? We've got one more HIV med in the arsenal. Tivicay (dolutegravir) is a one-a-day integrase inhibitor that, when taken with Epzicom (abacavir/3TC), beat out Atripla (efavirenz/tenofovir/FTC) in clinical trials.
Will Long-Term Use of HIV Meds Cause Cancer?
I can't help but worry that my meds may cause other issues, such as heart disease or a stroke. I think I read somewhere that taking HIV meds for a long time can lead to cancer, and that inflammation is guaranteed, whether you're undetectable or not. Is this true?

Benjamin Young, M.D., Ph.D., responds in the "Aging With HIV" forum



Does Your Mom Know She May Have Been at Risk for Hepatitis C?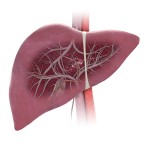 Hepatitis C, which affects the liver, is sometimes called a "twin epidemic" to HIV. Hepatitis C is the bigger killer in the U.S., though -- and of the millions living with it in the U.S., more than 70 percent don't know they have it. "Baby boomers," the population most at risk, are often the least likely to know they've been at risk. So how do you make people aware of a silent killer?
Are We Foolish to Think There Will Be a Cure?
I know we have great meds that suppress viral loads, but we still havenít found a cure for everybody. In my eyes, the virus is too complicated. If we haven't found a cure by now, why are people so sure we will?

Benjamin Young, M.D., Ph.D., responds in the "Choosing Your Meds" forum
What Can I Expect at My First Doctor's Visit?
(A recent post from the "Living With HIV" board)

Besides getting my blood work done, what else should I prepare for? Also, when I go to a doctor for non-HIV-related issues, will they be able to see my records and know I'm positive? I would prefer for my status to remain private. -- tippytu

Click here to join this discussion, or to start your own!

To do this, you'll need to register with TheBody.com's bulletin boards if you're a new user. Registration is quick and anonymous (all you need is an email address) -- click here to get started!
What Can We Expect After a Low CD4 Count and High Viral Load?
My brother was recently admitted into the hospital and diagnosed with PCP (pneumocystis pneumonia) and AIDS. The doctor told him he was probably infected two years ago. His CD4 count was 30 and his viral load was in the millions. Will he get better or should we be expecting the worst?

Nelson Vergel responds in the "Aging With HIV" forum



Should I Be Concerned About a Low CD4 Percentage?
I have been treated for over six years. My VL is now UD. My CD4 count is now 680. It was lowest at 300, when I started treatment. However my CD4% has remained persistently low at 21% to 23%. My doctor is unable to explain why that is the case. Should I be concerned? What should I do?

Mark Holodniy, M.D., F.A.C.P., C.I.C., responds in the "Understanding Your Labs" forum
Does Using Spermicide Prevent HIV Transmission?
If I were to use spermicide only, with no a condom, would this protect against HIV?

Lisa B. Hightow-Weidman, M.D., M.P.H., responds in the "Safe Sex and HIV Prevention" forum



How I Became Friends With the Dude I Exposed to HIV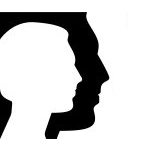 Josh Robbins was diagnosed with HIV in January 2012. The man who infected Josh had no idea he himself was positive -- until Josh called him. Now they're friends; read the man's two-part account of how that happened.