Mark S. King: Suicide -- A Love Story

"I knew about assisted suicide but had never heard of the mechanics of it firsthand, or considered the logistics a caring lover would undertake -- or had witnessed the haunted result like the one that now sat chain smoking across my living room."



Rae Lewis-Thornton: Ode to Porn Titties
"Even as I've aged, my breasts have been the one body part I prized the most. Well, I do have pretty legs and feet, but my breasts -- at 38D -- whether covered or uncovered, made a point."



Dave R.: What if HIV Had Never Happened?
"'What ifs ...' are a glass half empty, late night go-to for many a positive person, but of course each 'what if' is really only a salve for the soul; it doesn't provide answers."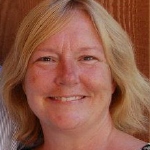 Lynda Arnold: Losing My Driver's License -- The Battle Continues
"I know I've lost some of my spunk and a lot of pep in my step. Fighting the system wears you out. Or at least it wears me out."
The Emotional Roller Coaster
(A recent post from the "Living With HIV" board)

"I had heard that the first month or so could be really bad adjusting to the drugs. Well I got severely swollen hands and feet (couldn't even stand to walk except to fridge and bathroom), major joint pains throughout my body, and then swollen lymph nodes in my neck. Feet and hands went back to normal, joint pain back to normal, but nodes kept getting bigger."

-- FurryAquaMammal

Click here to join this discussion, or to start your own!

To do this, you'll need to register with TheBody.com's bulletin boards if you're a new user. Registration is quick and anonymous (all you need is an email address) -- click here to get started!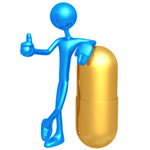 New Integrase Inhibitor Tivicay (Dolutegravir) Approved for Treatment of HIV by FDA

The FDA approved a new once-daily integrase inhibitor, Tivicay (dolutegravir), to treat HIV. Clinical studies show that it had superior results over Atripla (efavirenz/tenofovir/FTC).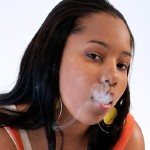 HIV and Illicit Drug Use Interact, Affect Verbal Learning and Memory in Women
A study of 1,400 women -- some HIV negative, some HIV positive -- of similar backgrounds yielded a correlation between HIV status, drug use and cognitive memory problems.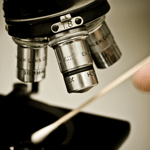 Tivicay Approval Signals a Beginning and the End of Something Very Special
In this HIV Care Today blog, Paul E. Sax, M.D., goes over the approval of new HIV med Tivicay, listing some of the pros and cons. He debates the pronunciation of the drug name and ponders the future of HIV drug development.


More HIV Research & Treatment News Headlines:

Agnes (From New York) on "Help, I'm HIV Positive and I Want to Date!"

"I think it's easier for gay men to find partners than it is for us heteros. I personally know of many that don't even bother to try because most of us, including me, have been rejected. Times are still tough with this stigma. There are those out there that feel that HIV/AIDS is a death sentence and they would not touch you with a ten foot pole."

Join the discussion on this article!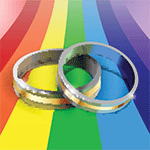 An HIV-Positive Gay Man Getting Married Reflects on Marriage Equality

Having seen the toll the HIV epidemic has taken on many couples, Daniel Leyva decided to write a blog that detailed exactly why marriage equality is a big deal for those living with HIV.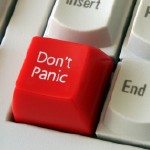 Coming Out as HIV Positive: "I Blacked Out and Went Into My Own World"
How can you talk openly about your HIV status when you don't even know what HIV stands for?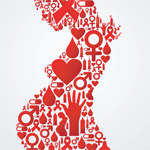 Can We Give HIV-Positive Pregnant Women and New Mothers Some Breathing Room?
While pregnant women are used to getting attention, pregnant women and new mothers living with HIV are receiving too much scrutiny from peers and medical providers, according to a new study.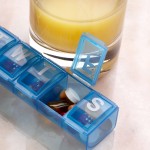 New Report Outlines Latest Issues on Aging With HIV
As people with HIV live longer lives due to better meds, we're seeing a lot of other health problems emerging, according to a new report from Treatment Action Group.


More HIV Community News & Features:

A growing number of people have taken a stand against stigma -- and for supporting other people with HIV -- by sharing the story of their HIV diagnosis in our Day One With HIV series.

Want to share your own Day One With HIV story? Whether it happened last week or 30 years ago, we'd love to hear from you. Write out your story (1,000 words or less, please!), or film a YouTube video, and email it to oford@thebody.com. In the coming months, we'll be posting readers' Day One stories in our HIV/AIDS Resource Center for the Newly Diagnosed!
HIV/STD TRANSMISSION, EDUCATION & TESTING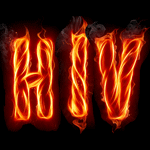 Greece Sanctions HIV Testing of High-Risk Groups

If you're a sex worker, undocumented or a drug user, you can now be forcibly tested for HIV by the Greek government due to the reinstatement of controversial legislation.



What Does the New Rapid HIV Test Approved by the FDA Do That Others Can't?
A new rapid HIV test approved by the FDA can help distinguish between early infections and established infections, hopefully leading to earlier medical care and potential prevention of transmission.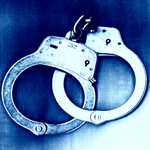 Distributing Condoms Where Sex Is Against the Rules
After a successful pilot program, public health officials are recommending making condoms available in California prisons -- even though sex among prisoners is still prohibited.


More HIV/STD Transmission, Education & Testing Headlines: