Should I Carry a Card in My Wallet Saying What Meds I Take?
I've only disclosed my status to two of my closest friends. Since nobody else knows, should I keep a card in my wallet detailing what meds I need to take, just in case anything were to happen to me?

Benjamin Young, M.D., Ph.D., responds in the "Choosing Your Meds" forum



What is the Healthiest Breakfast to Eat?
They say breakfast is the most important meal of the day, but what is the most nutritious type of breakfast to eat? In particular, what's the best breakfast for a diabetic?

Nelson Vergel responds in the "Nutrition and Exercise" forum



Getting Support Online and Off (Video)

Cyber-activist Robert is used to connecting with community online. After having a rare allergic reaction to his first regimen, Robert was hesitant to start HIV meds again -- so he took to TheBody.com and POZ I AM, the social network he created, for information and support.
I Tested Positive, But My Husband Did Not: How Do We Deal With This?
I feel so alone after testing positive, when my husband did not. I'm going through a tough time. Where can I get support?

Shannon R. Southall responds in the "Safe Sex and HIV Prevention" forum



"Undetectable" in the Blood May Not Mean "Undetectable" in Semen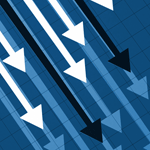 Roughly one out of every 13 gay men in a recent study had detectable HIV in his semen but an undetectable viral load in his bloodstream.
What Kind of Life Insurance Is Available for People Living With HIV?
I am thinking about getting life insurance. What kind of plan is available for someone living with HIV?

Jacques Chambers, C.L.U., responds in the "Workplace and Insurance Issues" forum
Craig LaRue (From Arkansas) on "'1 in 2, Could Be Me': On Being an HIV Statistic and the Violence of Numbers"

What if HIV hadn't dominated media headlines in the mid-80s as I graduated high school? How would I have grown up as a gay man without the fear that equated sex with death? To the best of my knowledge, I am HIV negative. But how can I even begin to calculate what HIV has cost me? To never just relax about sex, to always be so vigilant. Without HIV to use as the excuse for all my fears of intimacy, I might have been someone's lover or boyfriend, instead of someone's negotiated risk-reduction partner.

Read the rest of this comment and join the discussion on this article!

Tired of Belly Fat: What Can I Do?
I have been on many meds, but I am very depressed about my belly fat and am at a point where I'm considering liposuction. Because of my belly fat, I'm angrier and have started buying clothes two sizes bigger to cover my abdominal area. I want to try a new regimen, but my doctor says there's nothing else suitable for me. What else can I do?

Keith Henry, M.D., responds in the "Managing Side Effects of HIV Treatment" forum



Can I Split My Norvir Tablets in Half?
I've seen some research suggesting that a 50-mg dose of Norvir (ritonavir) may be sufficient enough to boost your protease inhibitor to necessary levels. Since I have 100-mg tablets of Norvir, would it be safe for me to split these in half to take 50-mg doses?

Benjamin Young, M.D., Ph.D., responds in the "Choosing Your Meds" forum



Tips on Adjusting to Life on HIV Meds

We asked a range of knowledgeable HIV doctors, nurses, treatment advocates and other HIV care providers to answer this question: "What key piece of advice do you have for HIV-positive people who have just started treatment and are adjusting to life on HIV meds?"
What Are the Symptoms of HIV Dementia?
How would I know if I start developing HIV-associated dementia? What are the signs and symptoms to look out for?

David Fawcett, Ph.D., L.C.S.W., responds in the "Mental Health and HIV" forum



"Blessed With an Empathetic Doctor" in the 1980s
After her seemingly healthy, 30 year-old husband landed in the hospital with an aggressive lung infection, Rita found out she was positive. She considers herself a "lucky long-term survivor."
What's the Latest on Once-Monthly HIV Meds?
Will there really be once-monthly treatment options available in the near future? Who will be able to use them?

Benjamin Young, M.D., Ph.D., responds in the "Choosing Your Meds" forum
I Quit Taking My Meds Because of Mental Side Effects
(A recent post from the "Treatment & Side Effects" board)

I was on Reyataz (atazanavir), Truvada (tenofovir/FTC) and Norvir (ritonavir) for about five years before severe mental side effects forced me to stop taking the meds. I'm about a week and a half off the meds and I'm finally feeling like myself again. I don't even care what the risks of stopping are. There was no way I could continue living with the extreme dread I felt. I'm going to see my doctor in two weeks to decide what the next step is. -- bscottmatt

Click here to join this discussion, or to start your own!

To do this, you'll need to register with TheBody.com's bulletin boards if you're a new user. Registration is quick and anonymous (all you need is an email address) -- click here to get started!
How Can I Tell if an Increase in Viral Load is Just a Blip or Treatment Failure?
My partner was diagnosed in October with a viral load over 10 million. He started treatment and got his viral load down to 45. However, his most recent viral load was over 600. Is this increase just a blip or does it indicate treatment failure? Will switching to a new regimen help?

Mark Holodniy, M.D., F.A.C.P., C.I.C., responds in the "Understanding Your Labs" forum



My CD4 Count Is Not Improving: What Can I Do?
I was diagnosed in December with a CD4 count of 47. I immediately started Atripla (efavirenz/tenofovir/FTC). In March, my CD4 count was 164. Now it's August and my CD4 count is only 158. What can I do to improve it?

Keith Henry, M.D., responds in the "Managing Side Effects of HIV Treatment" forum
Can HIV Be Transmitted Through a Razor?
I recently touched a razor blade that a person living with HIV had used. I'm not sure if there was a cut or not, but what are the chances of contracting HIV from a razor?

Shannon R. Southall responds in the "Safe Sex and HIV Prevention" forum



Let's Talk About Sex?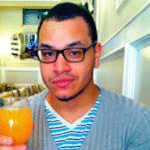 Families can be hotbeds of secrecy, deception and "sins of omission." What's that got to do with HIV prevention? TheBody.com's Mathew Rodriguez opines.