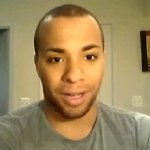 Patrick Ingram: Help, I'm HIV Positive and I Want to Date!

"I needed to know that I was worthy of being loved by others, which can be very hard because I felt at that point that I was not."



Philip D.: When I'm 74
"Has living with a potentially fatal disease taught you any priceless information that you might never have known otherwise?"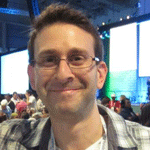 Myles Helfand: An Award for the Days in Our Lives
"It's difficult to express how grateful all of us here are to the people who have opened their lives to us -- and to all of you -- by letting us into their homes and sharing with us their highs and lows."



Rae Lewis-Thornton: Never Doubt Your Place in This Space!
"I share my life with the hope that someone will keep going, will do something different, something better about their lives."
Dave R. (From Amsterdam) on "Am I Responsible for My Friend's HIV Infection, Addiction and Death?"

"This is a really interesting article, highlighting interesting dilemmas. 'Intervention' has become a powerful word with its own stigmas; so much so that many people avoid it rather than face the fall-out. Ultimately though, you have to ask yourself if you're being a friend or being a busybody. As you rightly say, it's a question only the individual can answer but sometimes I wish my friends would intervene more often!"

Join the discussion on this article!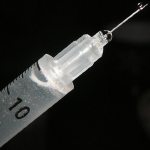 Would You Trade Your Daily Pill for a Monthly Injection?

A pair of injectable HIV drugs in early development have breezed through their first phase of study in humans, raising hopes that one day we'll look back on once-daily meds and laugh.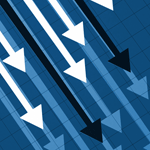 "Undetectable" in the Blood May Not Mean "Undetectable" in Semen
Roughly one out of every 13 gay men in a recent study had detectable HIV in his semen but an undetectable viral load in his bloodstream.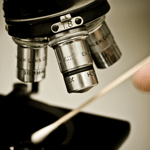 Treatment Reduces HIV Reservoirs in Elite Controllers: Implications for Cure Research
We continue to learn more about a select group of people who appear able to control HIV "on their own," without needing to take HIV medications.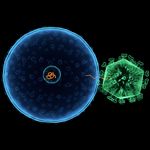 Mold Toxins Tied to HIV Viral Load Levels in Ghana Study
"Aflatoxins" are poisons produced by a fungus sometimes found on damp grains, nuts and beans, usually in hot humid climates. And they may work in tandem with HIV in some parts of the world.


More HIV Research & Treatment News Headlines:

25-Year-Old Diagnosed 8/1/13
(A recent post from the "I Just Tested Positive " board)

"I know nothing about medications or how this will affect my life. I told my mom and my older brother who are both very supportive. I'm thankful for them. My name is Brad, I'm 25 years old and I have HIV."

-- Bmora0Tx

Click here to join this discussion, or to start your own!

To do this, you'll need to register with TheBody.com's bulletin boards if you're a new user. Registration is quick and anonymous (all you need is an email address) -- click here to get started!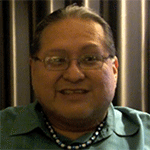 This Positive Life: Tyrone Lopez on Being an HIV-Positive Voice in the Tohono O'odham Nation

Since his diagnosis, Tyrone Lopez of the Tohono O'odham Nation works in his community in hopes of reversing disturbing trends of HIV among Native Americans.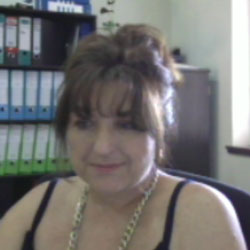 Day One With HIV: "Blessed With an Empathetic Doctor" in the 1980s
After her seemingly healthy, 30 year-old husband landed in the hospital with an aggressive lung infection, Rita found out she was positive. She considers herself a "lucky long-term survivor."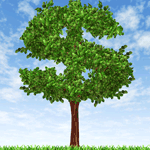 AIDS Changed Everything: A Blog Entry by Christa Orth
A history of the AIDS epidemic and its activism must include a look not only at gender, race and sexual orientation, but also class -- especially the role of labor unions.


More Perspectives & Opinions: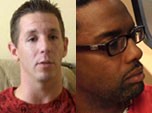 How do everyday people living with HIV balance taking their meds and all of life's other challenges? Watch for yourself in our video series A Day in the Life, which was recently recognized with the Excellence in Multimedia Award from the National Lesbian & Gay Journalists Alliance.

HIV TRANSMISSION, EDUCATION & TESTING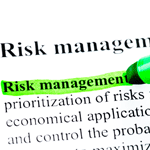 Rectal STIs More Than Double HIV Risk Among Gay Men, Study Suggests

Rectal gonorrhea and chlamydia may be the culprits in putting gay men at double the risk for HIV infection, according to a new study.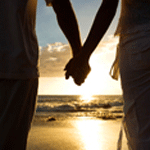 Bacterial Vaginosis Is Associated With Higher Risk of Female-to-Male Transmission of HIV
Bacterial vaginosis, an imbalance of naturally occurring vaginal micro-organisms, may increase a woman's risk of acquiring HIV and other STIs.


More HIV/STD Transmission, Education & Testing Headlines: