What Symptoms and Feelings Should I Journal About?
I am starting a journal to help my doctors see how my body is feeling. I see a psychologist, nutritionist and infectious disease specialist. What information should I include in the journal?

Benjamin Young, M.D., Ph.D., responds in the "Choosing Your Meds" forum



Exercise and Nutrition Starter Kit for People Living With HIV
I was recently diagnosed HIV positive. I've started exercising, but it is very difficult. I have struggled with my weight my whole life, but I really want to lose weight. What are some tips for a newbie?

Nelson Vergel responds in the "Nutrition and Exercise" forum
My Husband Is HIV Positive: Did He Cheat on Me?
In March, I accidentally found out that my husband of 10 years is HIV positive. He said he only found out in January and is on treatment. He insists he hasn't been unfaithful, but that the virus was lying dormant. We are no longer having sex and he's threatening to leave me. He says that I transmitted the virus to him, but I've tested negative twice now. What do I do? What should I believe?

David Fawcett, Ph.D., L.C.S.W., responds in the "Mental Health and HIV" forum
Is There a Database That Lists People With HIV?
Is there a database that tells you if your partner is HIV positive? A guy I slept with said he contracted HIV from me, after looking up my status on a database. I've only tested once and it was negative. Does such a database exist?

Jacques Chambers, C.L.U., responds in the "Workplace and Insurance Issues" forum
John J (From Philadelphia) on "What Does HIV/AIDS Stigma Look Like in Your Life?"

Because I am a surgeon and did invasive procedures, the government wanted me to leave my profession. At the very least, disclosure became mandatory, but once patients know you are positive, who is going to continue coming to you? For me, it meant giving up the profession I had trained 16 years for. My partner left me and I can't afford to live on disability like when I was working. I suddenly went from being me to a "dirty" person as positive people are called in Philadelphia.

Read the rest of this comment and join the discussion on this article!

How Can I Prevent Osteoporosis?
I was told my HIV meds, Isentress (raltegravir) and Truvada (tenofovir/FTC), can cause osteoporosis and facial wasting. Can taking glucosamine and chondroitin supplements help? What else can I do to prevent osteoporosis?

Keith Henry, M.D., responds in the "Managing Side Effects of HIV Treatment" forum



Been Off My Meds for a Year: Where Do I Begin?
When I was diagnosed five years ago, my CD4 count was 4 and my viral load was very high. I started meds and eventually got my viral load to undetectable. However, last year I lost my home and stopped taking my pills. I haven't been back to the doctor because I'm ashamed. How bad do you think it'll be? Should I start meds again?

Benjamin Young, M.D., Ph.D., responds in the "Choosing Your Meds" forum



My Truth: Issues With Adherence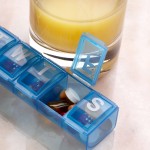 "While some of my adherence issues have been directly related to cognitive issues such as memory, scheduling etc., most of them have simply been because I hate taking these drugs so damn much."
Are Night Sweats Normal After a Night of Hard Drinking?
Last week after a night of heavy drinking, I had the usual hangover symptoms. But four nights later, I had night sweats. Is this normal? I've been attending Alcoholics Anonymous meetings, and have a sponsor who is angry with me for this. Will the night sweats come back? What do I tell my sponsor?

David Fawcett, Ph.D., L.C.S.W., responds in the "Mental Health and HIV" forum



HIV, Atripla and Depression (Video)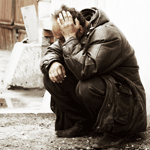 "Recently I have developed some symptoms of depression," Aaron Laxton noted on his 95th day living with HIV. He made a video and reached out to others who'd been in similar situations, asking: "Have you experienced depression if you have taken Atripla?"
What Breakthroughs Can We Expect in the Next Few Months?
How does the future of HIV research look like now? What breakthroughs can we expect in the next year?

Nelson Vergel responds in the "Nutrition and Exercise" forum



Life Expectancy for People Living With HIV Increases by 15 Years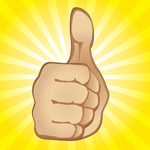 Despite generally exciting findings, a new study notes that improvements in life expectancy varied widely by sex, race and other factors.
Is It Normal to be Pissed Off?
(A recent post from the "I Just Tested Positive" board)

I am so angry and upset. I look at people who are sitting happy without a care in the world -- I used to be one of them. Since my diagnosis, all I can think is that some of these people are thieves and liars. I am an honest, loving person and it is not fair that someone that scams his way through life is healthy. I do not know why, but I get angry at everyone. I complain all the time, but I am not this person. Is this just a phase or am I going to be bitter all the time? -- rsmithson

Click here to join this discussion, or to start your own!

To do this, you'll need to register with TheBody.com's bulletin boards if you're a new user. Registration is quick and anonymous (all you need is an email address) -- click here to get started!
Why Won't My CD4 Count Increase Above 200?
I've been on Atripla (efavirenz/tenofovir/FTC) for two years. However, my CD4 count stays around 190, even though my CD4 percentage is very high. What could be going on?

Mark Holodniy, M.D., F.A.C.P., C.I.C., responds in the "Understanding Your Labs" forum



What's the Risk of Continuing a Regimen After Developing Resistance?
My viral load jumped up to 933. If this is drug resistance, and I keep taking my current regimen for a month, what's the risk? Would I be vulnerable to other viruses or bacteria?

Benjamin Young, M.D., Ph.D., responds in the "Choosing Your Meds" forum
What's the Transmission Risk From Frottage?
Last night, I engaged in frottage with another man. Specifically, I rubbed my penis against his anus. While I'm pretty sure there was no penetration, the tip of my penis may have gone in once or twice. I understand there is little to no risk from just rubbing, but is my case different?

Erik Glenn, M.A., responds in the "Safe Sex and HIV Prevention" forum



Risk Reduction in Action: A Man's Story of Sex Work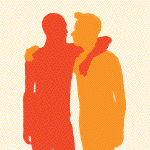 "The product that he was selling was himself, and the product needed to be in good condition in order to continue. So we decided to add value to his services."