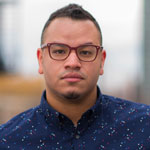 Mathew Rodriguez: On Being an HIV Statistic and the Violence of Numbers

"The violence of numbers is real. They attempt to so concretely and definitively elide the humanity of the people they claim to represent."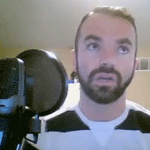 Aaron Laxton: Am I Responsible for My Friend's HIV Infection, Addiction and Death?
"Some of my closest friends and peers are shooting, snorting and sleeping their way to potential HIV infection and eventually death. Am I responsible through inaction for their ultimate demise?"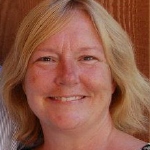 Lynda Arnold: My Truth -- Issues With Adherence
"While some of my adherence issues have been directly related to cognitive issues such as memory, scheduling etc., most of them have simply been because I hate taking these drugs so damn much."



Rev. Andrena Ingram: You're in My Stuff!
"Having regular paps can be lifesaving as well. If caught early, the abnormal cells can be 'burned off' ... preventing cancer of the cervix."
My Fairytale Is a Nightmare
(A recent post from the "I Just Tested Positive" board)

"On June 24 my doctor called and told me to take my husband to the hospital immediately; his platelet count was non-existent and he was in danger of bleeding to death. They didn't know what was causing it or why he was dying before my eyes. Two days later they said it 'could' be HIV. A week later they confirmed it."

-- Ninjawife

Click here to join this discussion, or to start your own!

To do this, you'll need to register with TheBody.com's bulletin boards if you're a new user. Registration is quick and anonymous (all you need is an email address) -- click here to get started!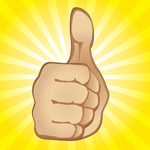 Life Expectancy for People Living With HIV Increases Dramatically, but Varies by Community

Despite generally exciting findings, a new study notes that improvements in life expectancy varied widely by sex, race and other factors.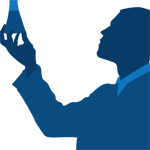 What Can We Look Forward to in HIV Cure Research?
The drive to develop a cure for HIV is moving forward on several fronts, explains research advocate Richard Jefferys in this conversation with Nelson Vergel.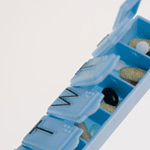 Staying on Treatment: It's All About the Support
Research suggests that "peer educators" -- HIV-positive people who can help you stay informed -- can play a key role in ensuring that you keep up with your meds.


More HIV Research & Treatment News Headlines: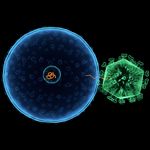 For news and analysis on the latest developments in HIV prevention, care and treatment, visit TheBodyPRO.com, TheBody.com's sister site for HIV health care providers.

Top features include: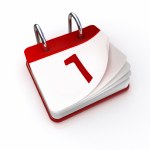 Day One With HIV: "The Most Agonizing Wait in My Life"

Matong was 36. He had just lost his wife and their newborn child to AIDS-defining illnesses -- but HIV was the furthest thing from his mind as a potential culprit.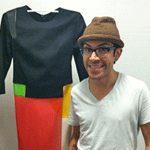 Reality Fashion Guru Mondo Guerra Talks HIV, Advocacy and Gay Marriage
The HIV-positive winner of the reality show Project Runway All-Stars spoke out this month about his new fashion line, his anti-HIV work and his take on gay marriage policy developments in the U.S.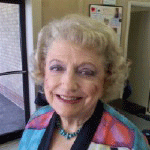 Jane Fowler on Living With HIV in Her 70s -- And Not Dwelling on It
In the 20-plus years since Jane Fowler was diagnosed with HIV at age 55, awareness of the unique impact of HIV on older adults has grown considerably -- and the community has Jane to thank, in part, for that awareness.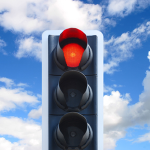 Trayvon Martin and Institutionalized Bias
Increasingly, the U.S. uses "criminal laws to control 'perceived threats'" from marginalized groups -- including those living with HIV, says Catherine Hanssens of the Center for HIV Law and Policy.
Charles L. Fox (From San Diego, Calif.) on "What's God Got to Do With It?"

"This article really made me think. I'd like to think I was a good Christian and you won't stop me believing in God but there's no doubt God's representatives on Earth sometimes leave a lot to be desired. You don't mention abuse of children by Catholic priests but that whole scandal certainly shook my faith in the church."

Read the rest of this comment and join the discussion on this article!

Does HIV Define You?

People's relationship to their HIV status can be as unique as their fingerprint.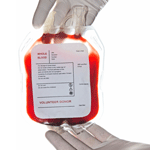 Gay Blood Drive Puts Pressure on U.S. FDA Over Rules
The U.S.'s first national Gay Blood Drive, held July 12, aimed to pressure the FDA into lifting a decades-old ban on blood donations from gay and bisexual men.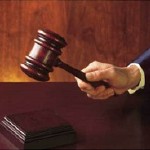 Dating Site Disclosure Debacle Draws Ire, Lawsuit From Members
Members of a dating site for those living with HIV were shocked to learn that their information was leaked, and that the practice was part of well-hidden terms and conditions.


More HIV Community News & Features: