How Does Smoking Affect Life Expectancy?
I used to drink a lot but now only occasionally. However, I still smoke cigarettes. Does smoking affect my CD4 count and viral load? Will it affect my life expectancy?

Benjamin Young, M.D., Ph.D., responds in the "Choosing Your Meds" forum



Does Taking Growth Hormone Help You Lose Fat?
I would love to build up more lean muscle mass and help fix some of the lipodystrophy caused by my meds. I heard that taking growth hormone (GH), such as Serostim, can eliminate fat. Would taking GH help me get more muscular and fit?

Nelson Vergel responds in the "Nutrition and Exercise" forum



Nelson Vergel on Wellness, Worry and Multidrug-Resistant HIV (Video)

"I never had an undetectable viral load until three years ago," says longtime treatment activist Nelson Vergel. Between HIV meds and supplements, Nelson takes about 45 pills a day -- and he's on the last available HIV drug combination he can try. Nelson shares how he stays fit, relaxed and on top of his complicated regimen -- and how he keeps perspective, and manages his fears.
Where Can We Find Family Counseling For Mixed-Status Couples?
My husband and I have been married for 49 years. He tested positive four years ago. There are problems within our family, which stem from his diagnosis. Where can we find some counseling or mental health help, particularly in Delaware?

David Fawcett, Ph.D., L.C.S.W., responds in the "Mental Health and HIV" forum



"I Will Continue to Save Lives": HIV Disclosure Stories and Advice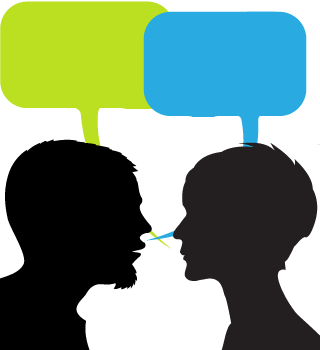 Every time a woman discloses her HIV status, she plays a big part in furthering the truth: that women also become HIV positive, and live, struggle and thrive with HIV. Many women in TheBody.com's community have shared their stories of disclosing their HIV status to people in their lives -- including HIV-negative partners.
Lost My COBRA Coverage: How Can I Get More Meds?
I just lost my COBRA coverage and I took my last dose of meds yesterday. I would like to get at least two weeks worth of meds while I get my health insurance straightened out. How much would this cost?

Jacques Chambers, C.L.U., responds in the "Workplace and Insurance Issues" forum
Want to receive TheBody.com's informative, engaging print patient-education booklets geared toward people living with HIV/AIDS, delivered directly to your office or organization, free of charge? Complete our brief online survey!

In past years, we regularly sent free shipments of our booklets to interested clinics and service providers. We hope to be able to update and distribute additional booklets in 2013 and beyond. We're in the midst of updating our database so that we're able to ship booklets effectively in the future, so please share your info and your interests!
Can I Develop Resistance After Missing Three Doses?
I recently ran out of meds because my bag was stolen while I was traveling. I had only one tablet over the course of four days before I got back home. Do you think I could have developed resistance from missing three doses?

Benjamin Young, M.D., Ph.D., responds in the "Choosing Your Meds" forum



Is Atripla Causing Mood Swings and Itching?
I have been taking Atripla (efavirenz/tenofovir/FTC) for almost 10 months and am now experiencing mood swings. Sometimes I am happy and sometimes I have really bad days. I'm also itching everywhere. What could be the cause?

David Fawcett, Ph.D., L.C.S.W., responds in the "Mental Health and HIV" forum



How Do I Talk to My Provider About Adherence Issues?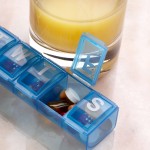 When it comes to good adherence, one of the most important pieces of the puzzle is having a strong relationship with your health care team. Read some important tips on how to make sure you and your doctor, nurse or other health care professional are on the same page.
What's Behind My Recurring Fever?
I just started meds yesterday, but I get sick easily, about once a month. I'll get a really bad fever at night with no other obvious symptoms. The next day I'll feel fine, but then feverish again at night. What could be causing this?

Keith Henry, M.D., responds in the "Managing Side Effects of HIV Treatment" forum



How to Say "I Quit" -- and Mean It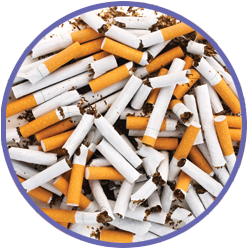 "My strategies for quitting [cigarettes] were scattergun. ... I tried them all at one time or another," Bob Leahy recalls. "By exposing what didn't work for me, quitting actually felt fairly easy."
Could Cancer Drugs Help Cure HIV?
I was reading about panobinostat, an HDAC inhibitor and type of cancer drug, that shows promising signs of forcing HIV out of the latent reservoirs. How this will work? Can you provide more information on this research?

Benjamin Young, M.D., Ph.D., responds in the "Choosing Your Meds" forum



Obama, Trayvon, HIV and the Problem of Empathy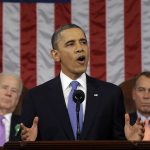 "The President needs to use his power to effect systemic change -- an entreaty to examine our internal feelies and interpersonal interactions cannot be the last step."
Just Diagnosed at Age 18 After My Boyfriend Died: What Now?
(A recent post from the "Teens" board)

I was diagnosed with AIDS around March 2013. I found out because my boyfriend of two years was born with HIV and never bothered to tell me. I didn't find out until February when he received an AIDS diagnosis and died shortly after that. Now I just don't know anymore. Can anyone relate to my situation and help shed some light? -- GodsSoilder1994

Click here to join this discussion, or to start your own!

To do this, you'll need to register with TheBody.com's bulletin boards if you're a new user. Registration is quick and anonymous (all you need is an email address) -- click here to get started!
Living With AIDS and Kaposi's Sarcoma: Will I Be OK?
When I was diagnosed with AIDS and Kaposi's Sarcoma in August 2012, my CD4 count was 7. After starting meds, my viral load is undetectable but my CD4 count has only gone up to 83. I'm still undergoing treatment and feel fine, but I'm worried about my low CD4 count. What's my prognosis?

Mark Holodniy, M.D., F.A.C.P., C.I.C., responds in the "Understanding Your Labs" forum



Can You Bounce Back From a Low CD4 Count?
My mother is 60 and was recently diagnosed with HIV. Her CD4 count is 70 and her doctors have suggested starting treatment. Will she be able to get back to normal?

Benjamin Young, M.D., Ph.D., responds in the "Choosing Your Meds" forum
Why Is Throwing Blood Considered a Negligible Risk?
I was reading the most recent CDC (United States Centers for Disease Control and Prevention) fact sheet concerning HIV transmission. They consider thrown bodily fluids to be a negligible risk. Why would this be considered negligible? Isn't transmission still possible?

Erik Glenn, M.A., responds in the "Safe Sex and HIV Prevention" forum