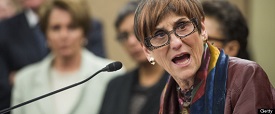 Republicans on the House of Representatives Appropriations Committee, Subcommittee on Labor, Health and Human Services, and Education (Labor-HHS) have indefinitely postponed the markup of the bill that was supposed to occur on Thursday. Representative Jack Kingston (R-GA), Chair of the subcommittee, released a statement that the committee was "waiting for the calendar to give [them] the breathing room" to ensure adequate time for a markup. The bill as proposed by the House Republicans would cut funding to crucial health, education, and labor programs by keeping sequestration, the series of automatic, across-the-board budget cuts that went into effect on March 1, 2013, in place and would increase Defense appropriations. The funding level proposed in the House Labor-HHS bill for Fiscal Year 2014 is 26% lower than the Senate Labor-HHS allocation and would be the lowest funding level since 2001. Representative Rosa DeLauro (D-CT), Ranking Member on the Labor, Health and Human Services, and Education Appropriations Subcommittee, released a statement on this decision, criticizing the Majority Leadership for their drastic cuts to these critical programs.
Should Republicans continue demanding even deeper spending cuts, Senior White House officials are considering a budget strategy that could result in a government shutdown. They are also currently exploring a budget strategy that would stop sequestration from continuing. Click here to read a Washington Post article about the Administration's stance towards the budget.

This article was provided by
AIDS United
. It is a part of the publication
AIDS United Policy Update
. Visit
AIDS United's website
to find out more about their activities and publications.
(Please note: Your name and comment will be public, and may even show up in
Internet search results. Be careful when providing personal information! Before
adding your comment, please
read TheBody.com's Comment Policy
.)