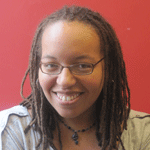 Olivia Ford: Obama, Trayvon, HIV and the Problem of Empathy

"The President needs to use his power to effect systemic change -- an entreaty to examine our internal feelies and interpersonal interactions cannot be the last step."



Dave R.: HIV -- What's God Got to Do With It?
"I personally lost religion on June 9, 1972, the day after South Vietnamese planes dropped a napalm bomb on Trang Bang in Vietnam."



Rae Lewis-Thornton: Some Days I Want to Give Up!
"In my heart I have to believe that God's plan for my life is bigger than any one thing that I'm facing. So I don't quit; even when I feel like I can't go on, I just do."



Mark S. King: A Cure for AIDS -- The HIV Advocates Turning Hope Into Action
"We hoped for a cure early on, and then our hope faded. Before long, we didn't dare hope any longer. We just wanted treatment to ease the suffering and slow the dying."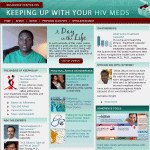 Adherence to your HIV regimen can be difficult, but at TheBody.com's Resource Center on Keeping Up With Your Meds, we have advice from an array of people, including:


Still have questions? Check our Adherence FAQ.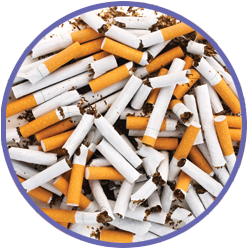 How to Say "I Quit" -- and Mean It

"My strategies for quitting [cigarettes] were scattergun. ... I tried them all at one time or another," Bob Leahy recalls. "By exposing what didn't work for me, quitting actually felt fairly easy."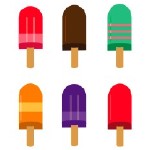 My Sex Life: Info for Young Poz People
Designed to help young people living with HIV navigate and explore sex, My Sex Life empowers not only its readers, but its writers -- it was written by young people living with HIV.
TheBody.com has an app for iPhones and Androids, featuring all of the best of our content -- and it's free. Using the app, you can:

• Read all of the features, news, research and interviews you love from TheBody.com, broken down into categories to make them easy to find.

• Read offline: The app will download articles whenever it's running, so you can read them later.

• Browse easily: You can always swipe to the next article when you're finished with the one you're on!

Give it a try by downloading from Google Play or iTunes.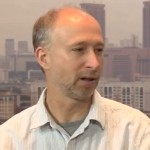 HIV Cure Research: Then, Now and in the Future (Video)

Our road to an HIV cure has already stretched far longer than many researchers predicted. But as leading researcher Steven Deeks, M.D., explains, we've made some amazing strides.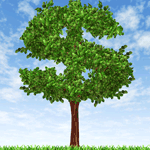 Access to HIV Medications May Be More Than a Rich-Vs.-Poor Issue
Compared to wealthy nations and poor nations, "middle-class" countries are getting squeezed out of the HIV treatment market, a new study asserts.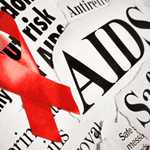 Re-Infection With Hepatitis C Appears Common Among People With HIV
One out of every four HIV-positive people who are cured of their hepatitis C infection acquires hep C again within 24 months, British researchers have found.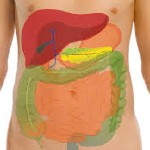 HIV Disease Progression Associated With Harmful Bacteria in Digestive Tract
People with HIV may have very high levels of harmful bacteria in their digestive systems that could weaken their ability to stave off infections, recent research suggests.


More HIV Research & Treatment News Headlines:

C B W (From Sacramento, Calif.) on "An AIDS Death in the Family"

"Mark ~Thank You!! Your ability to share your truth, while sharing history about the disease of HIV/AIDS and more importantly the lives lost to it, stops me in thought for a moment. What have I been thinking?? I have had it made."

Read the rest of this comment and join the discussion on this article!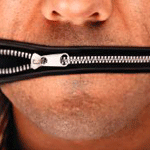 If, When, Where and How to Say "I Have HIV"

Through several HIV disclosure stories, including her own, Shari Margolese affirms that people shouldn't reveal their status without careful planning and solid support.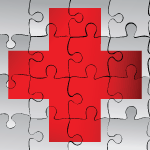 What Is the Most Pressing Issue in HIV Care Today?
HIV care is better now than it's ever been, but it's still far from perfect. We asked top HIV doctors and advocates about the biggest obstacles that threaten the health of Americans with HIV today.


More Perspectives & Opinions:

I Have So Much Internalized Shame Around Living With HIV
(A recent post from the "Living With HIV" board)

"You can only have shame if you accept other people's judgment of you. This is something I stopped doing many years ago. I'm not perfect, but I'm the best 'me' I know. In my mind a much better 'me' than those trying to decide if I'm a good person. I haven't got time for shame."

-- iam1, in response to Kriss

Click here to join this discussion, or to start your own!

To do this, you'll need to register with TheBody.com's bulletin boards if you're a new user. Registration is quick and anonymous (all you need is an email address) -- click here to get started!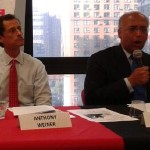 New York City HIV/AIDS Mayoral Candidate Forum: We Came, We Saw, We Tweeted

Gay Men's Health Crisis hosted the very first NYC Mayoral Candidate Forum on HIV/AIDS. We were there (in the front row!) tweeting the proceedings, which you can read here.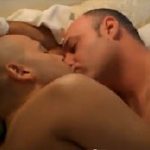 Prevention in the Heat of Passion
Wearing a condom and having a good time in the bedroom are not mutually exclusive. Watch these steamy, NSFW videos and remind yourself why safe is sexy.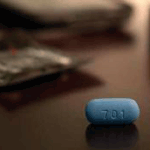 Putting the HIV Prevention Pill Directly Into Gay Youths' Hands
How do we make sure our at-risk youth stay HIV negative? In California, the answer is supplying them with Truvada and covering the cost.


More HIV Community News & Features: