Do Gluten-Free Foods Help Stop Bloating?
I stopped eating bread and flour-based products and now my bloating is gone. Is this gluten-free movement just a fad or is it actually good for you?

Nelson Vergel responds in the "Nutrition and Exercise" forum



Can I Take Supplements With Complera?
My lab numbers are good, but is it OK to take vitamins with Complera (rilpivirine/tenofovir/FTC)? For example, will a multi-vitamin, fish oil or vitamin-B complex interact with my meds?

Benjamin Young, M.D., Ph.D., responds in the "Choosing Your Meds" forum



My HIV Journey: 13 Months of Videos Following My Diagnosis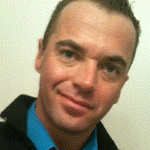 What if, right after you were diagnosed with HIV, you started making short videos of your day-to-day life while learning to live with the virus? That's what Aaron Laxton did -- and he shares these thoughtful videos so that others can learn from his experience.



Want to Affect the Future of Activism for HIV-Positive Women in the U.S.?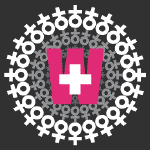 Attention women living with HIV! After five impressive years, how can Positive Women's Network-USA continue to be one of the premier advocacy groups run by and for HIV-positive women? Depends on how you help steer their direction.
What Should We Do When the Condom Breaks?
I'm an HIV-negative female and my partner is a positive male. When we were having sex, the condom broke but he did not ejaculate inside of me. I began PEP (post-exposure prophylaxis) within 20 minutes. Do I need it? Should I continue taking it?

David Wohl, M.D., responds in the "Safe Sex and HIV Prevention" forum
Can a Person Living With HIV Work as an Occupational Therapist?
I am planning on becoming an occupational therapist, but have been wary about my status coming up during the application process or within the workplace. I know occupational therapy isn't that invasive, but is having HIV something that could keep me from becoming an occupational therapist?

Jacques Chambers, C.L.U., responds in the "Workplace and Insurance Issues" forum



Do I Have to Use the Pharmacy My Insurance Company Chooses for Me?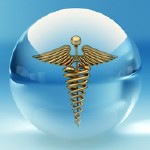 What do you do when the nearest pharmacy that takes your insurance just doesn't cut it? It can be challenging to imagine arguing with your insurance company -- again! Longtime HIV pharmacist Michelle Sherman shares tips for being your own best advocate.
John (From Florida) on "Very Early HIV Treatment Leads to Another New Case of a Functional Cure"

After 30 years of death, dying, sickness and sadness, here is some real hope. We must keep the momentum going, not just for us, but for everyone that never was or will be able to see this day. I speak for everybody -- we want to know more about cures! Here is to the future!

Read the rest of this comment and join the discussion on this article!
Can I Reduce to One Dose Every Two Days?
I take Epzicom (abacavir/3TC, Kivexa) and Sustiva (efavirenz, Stocrin) once a day. I've had an undetectable viral load for two and a half years. Now I'm thinking about reducing my dose to once every two days. Is this safe?

Mark Holodniy, M.D., F.A.C.P., C.I.C., responds in the "Understanding Your Labs" forum



What's Causing My Blurred Vision?
Is blurred vision a side effect of Stribild (elvitegravir/cobicistat/FTC/tenofovir) or possibly just from having HIV for over 20 years?

Keith Henry, M.D., responds in the "Managing Side Effects of HIV Treatment" forum



Can I Stop Taking My HIV Meds?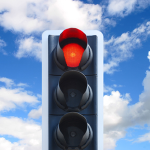 This question -- one of 10 to potentially ask before starting an HIV med regimen -- does not get enough attention. Doctors don't seem to relish talking about it -- HIV treatment is "lifelong therapy," after all. However, occasions may arise that make a "treatment holiday" the realistic thing to do, so you might as well talk about it up front, before you start taking meds.
Should People Living With HIV Screen for All Cancers?
Since I was diagnosed with HIV, every time I listen to people talk about cancer cases I get overwhelmed with uneasiness. Even though I don't have a family history of cancer, should I undergo tests to look for cancer, just in case?

Mark Holodniy, M.D., F.A.C.P., C.I.C., responds in the "Understanding Your Labs" forum
Is a Stem Cell Transplant the Only Way to a Cure?
It seems like those who have been cured of HIV all had cancer and received a transplant. Is this the only way we'll be able to cure people?

Benjamin Young, M.D., Ph.D., responds in the "Choosing Your Meds" forum



Where Does the Black HIV Epidemic Come From?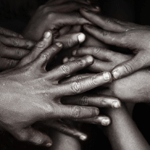 African Americans report less risky behavior than other groups, yet are still most heavily impacted by HIV. Why, then, are solutions that address reasons other than behavior often met with resistance? Consider this question as you read what longtime advocates have to say about what drives the HIV epidemic among African Americans.
Scared to Meet People and Reveal My Status
(A recent post from the "Living With HIV" board)

I have not dated anyone since my diagnosis a year and a half ago. Now I am meeting people online. We flirt back and forth, but none of them know my status. I feel so anxious. I don't want to get rejected once they find out. Any advice? -- lonelywoman40

Click here to join this discussion, or to start your own!

To do this, you'll need to register with TheBody.com's bulletin boards if you're a new user. Registration is quick and anonymous (all you need is an email address) -- click here to get started!
Why Does My CD4 Count Fluctuate?
My recent CD4 counts have fluctuated between 196, 220, 250 and 124. Throughout, my viral load has stayed the same. Why is my CD4 count fluctuating and do I need to worry?

Mark Holodniy, M.D., F.A.C.P., C.I.C., responds in the "Understanding Your Labs" forum



What Does a Decrease in Serum Creatinine Mean For My Liver?
After five years of Atripla (efavirenz/tenofovir/FTC), I switched to Stribild (elvitegravir/cobicistat/FTC/tenofovir) six weeks ago. My viral load remained undetectable, while both my CD4 count and CD4 percentage went up. However, my serum creatinine levels went down from 1.01 to 0.84 mg/dL. Is this a bad thing?

Benjamin Young, M.D., Ph.D., responds in the "Choosing Your Meds" forum
Missing Sex Toy: Did It Get Lost in My Vagina?
Can a sex toy get lost inside my vagina? What should I do if it does?

David Wohl, M.D., responds in the "Safe Sex and HIV Prevention" forum