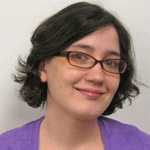 Becky Allen: On Grief, and Connecting to a Community

"Last winter, my mother had a sudden, massive seizure -- followed, in short order, by brain surgery, a stroke and an eventual diagnosis of brain cancer."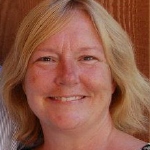 Lynda Arnold: That's What Friends Are For
"Female relationships often rank right up there with family and spousal relationships in order of importance in categories of trust and emotional intimacy. HIV-positive women are no different."



Mark S. King: An AIDS Death in the Family
"[My brother Richard] had phoned me after weeks of frustrating silence about the declining health of his lover Emil. He said that Emil wanted to see me. ... I walked through their front door within an hour."



ScotCharles: A Year of Learning and Self-Awareness
"My advice to anyone who is experiencing HIV dementia is to first be in the moment. Do not let the trap of future tripping make you blind to the beauty and potential of the present moment."
A Second Go-Round at Wasting
(A recent post from the "Nutrition, Exercise & HIV" board)

"Started Atripla 7 months ago. Weight gain and appetite returned to near normal. Of course most weight was fat in abdomen. Now wasting is happening again. Several pounds in past few weeks. Trying to maintain diet plus dietary supplements. Labs improving. What gives?"

-- lilfshrmn

Click here to join this discussion, or to start your own!

To do this, you'll need to register with TheBody.com's bulletin boards if you're a new user. Registration is quick and anonymous (all you need is an email address) -- click here to get started!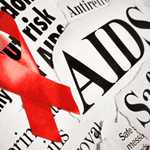 Boy Dies After Receiving Cord Blood Transplant in Attempt to Cure His HIV

The 12-year-old boy who had received an umbilical cord blood transplant in an attempt to cure him of his HIV and leukemia died last week from a severe complication.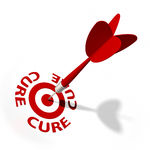 What's New and Notable in HIV Cure Research?
Nelson Vergel sits down with leading HIV cure research activist Richard Jefferys for an update on the important aspects of, and controversies in, current efforts to eliminate the virus.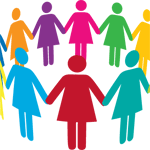 New Global HIV Treatment Guidelines Aren't Just About Starting Early, Top Expert Warns (Video)
Joel Gallant, M.D., explains why HIV treatment in resource-poor regions shouldn't be all about getting people on antiretrovirals; it should be about ensuring a high quality of health care overall.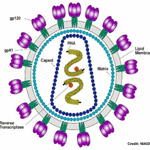 "Defanged" HIV Used to Deliver Gene Therapy
Researchers recently reported success using a stripped-down, harmless version of HIV as a "messenger" to deliver medical treatment to the immune systems of children with genetic diseases.


More HIV Research & Treatment News Headlines: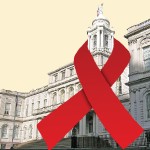 If you live in New York City and care about the city's response to HIV/AIDS, please join us for a public forum on July 23!

In advance of the pending New York City mayoral primary election on Sept. 10 and the general election on Nov. 5, Gay Men's Health Crisis will host a Mayoral Candidate Forum in order to voice concerns to mayoral candidates regarding the HIV/AIDS epidemic in New York. TheBody.com will be a co-sponsor, alongside POZ, Gay City News and hivster.com.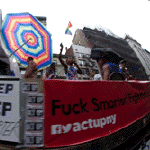 How to Declare War on the New HIV Epidemic

"1 in 2, could be you," is ACT UP's newest battle cry as it begins the battle against AIDS 2.0, a new phase of the epidemic that projects half of college-aged gay men will be positive before they turn 50.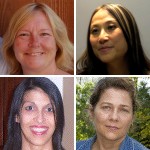 "I Will Continue to Save Lives": Women Share Their HIV Disclosure Stories
Every time a woman discloses her HIV status, she plays a big part in furthering the truth: that women can become HIV positive -- and that they live, struggle and thrive with HIV.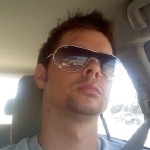 Day One With HIV: "I Learned How Much People Can Care for Each Other"
After experiencing all the telltale signs of seroconversion, Mikey Barnum asked the doctor in front of him, "I have HIV, don't I?" He also knew one thing: It was critical to ask questions.



Breaking the Silence on My Struggle With HIV Meds
Jermaine Wright speaks openly about his struggle with treatment adherence in hopes that it will help others begin to speak about their problems as well.


More Perspectives & Opinions:

Jon M. (From Swift Creek, N.C.) on "The HIV Cure Chatter Is Real, but It's Only Part of Our Story"

"When I hear the word 'cure,' I think some modern miracle of science and medicine has been found that actually CURES HIV. ... But that isn't so, is it? No, when someone so nonchalantly throws out that word in a headline, it means nothing to us, the people who are still dying from the wretched little evasive bugger hiding in our bodies, holding us individually hostage."

Read the rest of this comment and join the discussion on this article!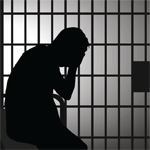 South Carolina to Stop Separating HIV-Positive Inmates

For 366 HIV-positive inmates in two South Carolina prisons, life has just becomes less "separate" and more "equal."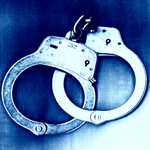 Study: Fear of Criminalization Harms Trans People Living With HIV
Due to lack of clarity around possible offenses, mistrust in the U.S. court system and little knowledge around disclosure laws, almost 60 percent of trans people avoid HIV testing, a study finds.


More HIV Community News & Features: