Stopped Taking Meds: What's My Life Expectancy?
I was diagnosed in July 2012 and stopped taking meds for about six months now. What is my life expectancy and should I get back on the meds?

Benjamin Young, M.D., Ph.D., responds in the "Choosing Your Meds" forum



What Are Some Tips for Getting That Summer Body?
It's summer time, which means beach season. Do you have any diet or exercise tips for losing those extra winter pounds? I often feel very tired, so where can I find the energy to exercise?

Nelson Vergel responds in the "Nutrition and Exercise" forum

Do I Still Need to Get Tested if We Always Use Condoms?
My partner is HIV positive and I am negative. His viral load is undetectable, but I'm still concerned about getting infected. If we use condoms 100 percent of the time, how else can the virus be transmitted? Do I still need to get tested every six months?

Shannon R. Southall responds in the "Safe Sex and HIV Prevention" forum



Getting to Undetectable: What's Your Story?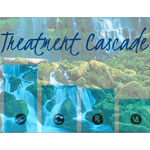 Attaining an undetectable viral load for the first time can be a major milestone in the life of a person living with HIV. Read the experiences and advice of people who've been there and shared what it meant for them -- and, in some cases, their partners.
Is It Safe to Shift My Work Hours Around?
My work schedule changes every week. Is it OK for me to work different hours each week? On other hand, since I take my meds every night at 9 p.m., should I stick to regular day job hours?

Jacques Chambers, C.L.U., responds in the "Workplace and Insurance Issues" forum
Rick (From Wisconsin) on "What Really Fuels the HIV/AIDS Epidemic in Black America?"

When will people stop blaming the "white man," or the "man" in general, for all of their problems? Seriously, the U.S. gives you the tools you need to succeed. Whether you take advantage of those tools is your prerogative. Do you know what's not happening in our black communities? RESPONSIBILITY! Take responsibility for YOUR family, problems and sexual habits!

Read the rest of this comment and join the discussion on this article!
Are Generics Less Effective Than Brand Name Drugs?
After my diagnosis, my doctor started me on Atripla (efavirenz/tenofovir/FTC), which had very few side effects. However, a couple of weeks ago, they started giving me the generic version (Odimune) instead. I am now experiencing bad side effects, including nightmares, appetite loss and night sweats. People say it contains the same ingredients, but it affects me differently and even tastes different. Is my body just adjusting? Are generics actually inferior?

Mark Holodniy, M.D., F.A.C.P., C.I.C., responds in the "Understanding Your Labs" forum



How Likely Will I Experience Side Effects After Starting Meds?
I have never been on meds and my doctor prescribed me Atripla (efavirenz/tenofovir/FTC). I just read about all the side effects and now I'm scared. What are the chances that I'll get sick from the meds? Will I gain weight?

Keith Henry, M.D., responds in the "Managing Side Effects of HIV Treatment" forum

How Do I Keep Taking My HIV Meds While Living With OCD?
I've been on meds for eight years, but I have to admit that there have been many times when my adherence has been poor because I struggle with depression and obsessive-compulsive disorder (OCD). It's not that I'm afraid of the pills. I just keep thinking that if I don't take the meds, the HIV could kill the OCD (even though I know OCD is not a virus). How do I deal with this?

David Fawcett, Ph.D., L.C.S.W., responds in the "Mental Health and HIV" forum

Are HIV-Positive Individuals Living Normal Lifespans?
I recently read that people living with HIV, on average, can expect to live almost a normal lifespan. At the same time, people living with diabetes can expect to have their life expectancy shortened by as much as 10-20 years. Does this mean that HIV is less severe than diabetes? Can people living with HIV expect to live longer than people living with diabetes?

Benjamin Young, M.D., Ph.D., responds in the "Choosing Your Meds" forum


Do I Go After the One That Got Away?
(A recent post from the "Relationships and Dating" board)

This guy and I dated for three months. A month into it, he found out about my status. At the time, he told me he would never break up with me because of it, and he didn't. However, a month ago, he told me he wasn't ready to be committed to anyone and we broke up. We were a great couple and nothing was wrong between us. I know he still cares. Should I go after him or let him be? -- kcguy0815

Click here to join this discussion, or to start your own!

To do this, you'll need to register with TheBody.com's bulletin boards if you're a new user. Registration is quick and anonymous (all you need is an email address) -- click here to get started!
How Quickly Can My Viral Load Get to Undetectable?
If my viral load started at one-and-a-half million and after seven days on meds it went down to 30,000, could it drop to undetectable within five weeks? If it does, what does it mean for my health?

Mark Holodniy, M.D., F.A.C.P., C.I.C., responds in the "Understanding Your Labs" forum



How Do I Stay Healthy With a Low CD4 Count?
I tested positive last month. My CD4 count was 52 and CD4 percentage was 6, while my viral load was 550,000. I am waiting for genotype testing before I start meds, but given how quickly my HIV seems to have progressed, what advice can you give me on staying healthy?

Benjamin Young, M.D., Ph.D., responds in the "Choosing Your Meds" forum
Question That Never Dies: HIV From Toilet Paper?
I have a housemate who recently invited an HIV-positive friend to stay with us for a week. I am not sure if I'm just being paranoid, but my housemate's friend used the toilet paper and a few minutes afterwards, I used the toilet paper to clean my penis. Now I am a bit worried that the toilet paper could have had some bodily fluids on it and maybe transmitted HIV to me. Is this possible?

David Wohl, M.D., responds in the "Safe Sex and HIV Prevention" forum