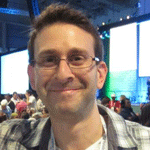 Myles Helfand: The HIV Cure Chatter Is Real, but It's Only Part of Our Story

"We have entered a cure renaissance in the HIV community. 'Cure' has stopped being a word we only utter sarcastically under our breath."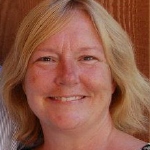 Lynda Arnold: Don't Ask, Don't Tell! Thoughts on HIV Disclosure
"The concept of disclosing one's HIV status is something that can bring much fear and pain. ... For me the disclosure to my sexual partner was far from easy but it was necessary."



Rae Lewis-Thornton: Living in the Light and Darkness of Life
"So I know I'm on the verge of a breakthrough, my HARD work will pay off, but when you have nothing to pay the bills in the right now, the blessings of tomorrow seem so out of reach."



Nelson Vergel: What Effects Do Bugs Have on CD4 Cells and Overall Health?
"Microbiome research is in its infancy, but there is already evidence that an imbalance of gut flora may cause gastrointestinal problems such as irritable bowel syndrome and Crohn's disease."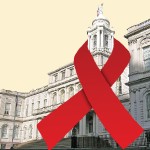 If you live in New York City and care about the city's response to HIV/AIDS, please join us for a public forum on July 23!

In advance of the pending New York City mayoral primary election on Sept. 10 and the general election on Nov. 5, Gay Men's Health Crisis will host a Mayoral Candidate Forum in order to voice concerns to mayoral candidates regarding the HIV/AIDS epidemic in New York. TheBody.com will be a co-sponsor, alongside POZ, Gay City News and hivster.com.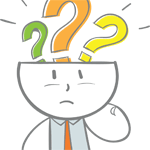 HIV Viral Load, HIV Treatment and Sexual HIV Transmission

Let's take a moment for a reality check regarding exactly what HIV "viral load" means -- both for the health of a person living with HIV and their risks of passing the virus on to others.



Tips on How to Manage Nausea and Vomiting for Those With HIV
Three different types of HIV care providers -- a physician, a pharmacist and a naturopathic doctor -- weigh in on the best ways to deal with these troubling side effects.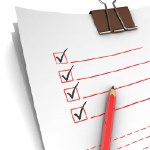 Having a Job Helps Women With HIV Manage Their Illness, Study Says
HIV-positive women who successfully maintain their health routines have a better chance of living a normal life span, and having a job appears to make that success more likely.
Andrew (Hawthorne, N.J.) on "For Better or for Worse"

"I find myself on the cusp of 'not living anymore' at times. Reading your piece puts things in perspective. Thank you for sharing."

Read the rest of this comment and join the discussion on this article!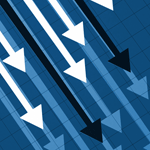 Sustiva May Still Be Effective at Lower Dose, Research Suggests

The finding, presented at a recent HIV research meeting, could have a major impact on side effect risks and drug costs associated with Sustiva (Stocrin, efavirenz).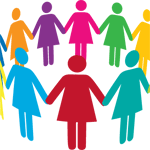 Women With HIV Have More Severe Menopause Symptoms
HIV-positive women have more severe hot flashes than HIV-negative women, causing a larger disruption to their daily lives, Boston researchers have found.


More HIV Research & Treatment News Headlines:

TheBody.com has a new app for iPhones and Androids, featuring all of the best of our content -- and it's free. Using the app, you can:

• Read all of the features, news, research and interviews you love from TheBody.com, broken down into categories to make them easy to find.

• Read offline: The app will download articles whenever it's running, so you can read them later.

• Browse easily: You can always swipe to the next article when you're finished with the one you're on!

Give it a try by downloading from Google Play or iTunes.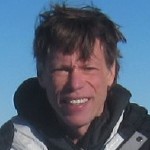 Day One With HIV: "Perhaps It Was Time to Give Up"

"The thought of death does not bother me as much as the failure, and the loss of faith in the world around me," says Gregory Fowler, who was diagnosed with HIV on his 30th birthday.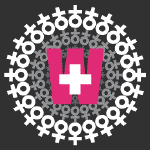 Help PWN-USA Celebrate Its Fifth Birthday Advocating for HIV-Positive Women
Attention women living with HIV! After five impressive years, how can Positive Women's Network-USA continue to be one of the premier advocacy groups run by and for HIV-positive women? Depends on how you help steer their direction.



Personal Stories About Starting HIV Treatment (Video)
Hearing the stories of people on HIV medications can be a great help for someone facing the decision to start HIV treatment. In CATIE's new video series, three such people talk openly about their experiences.



"When Did You Figure Out You Had AIDS?": Hayat Hyatt
"There's a lot of media hype about HIV being over, or being just another manageable chronic illness. But AIDS is not," says artist Hayat Hyatt in this interview with Visual AIDS.


More Perspectives & Features:

Want to receive TheBody.com's informative, engaging print patient-education booklets geared toward people living with HIV/AIDS, delivered directly to your office or organization, free of charge? Complete our brief online survey!

In past years, we regularly sent free shipments of our booklets to interested clinics and service providers. We hope to be able to update and distribute additional booklets in 2013 and beyond. We're in the midst of updating our database so that we're able to ship booklets effectively in the future, so please share your info and your interests!
HIV/STD TRANSMISSION, EDUCATION & TESTING
What Does the HIV Epidemic Look Like in Your U.S. County?

Have you checked out the new AIDSVu? Complete with interactive zip-code level maps, it allows people to access macro- and micro-level data on HIV around the country and in their own backyard.



Sex and the Serodiscordant
Despite advances in treatment, many are still unaware that a serodiscordant relationship -- a relationship between an HIV-positive partner and an HIV-negative one -- is not only possible, it's downright normal.


More HIV/STD Prevention, Transmission & Testing Headlines: