What Is Considered "Moderate" Drinking?
I was diagnosed with HIV a couple of months ago. I've been hesitant to drink any alcohol, but my doctor says moderate drinking is OK. Is it safe to drink even though I'm on meds? Are there certain types of alcohol I should stay away from?

David Wohl, M.D., responds in the "Safe Sex and HIV Prevention" forum



How Do I Prevent Getting a Bloated Stomach?
I've been on HIV meds for 19 years. I keep getting a big stomach by afternoon. I wake up fine, but by night my gut seems to bloat. What can I do to stop this from happening?

Nelson Vergel responds in the "Nutrition and Exercise" forum



Should I Just Give Up?
"I did not want to live. There was a part of me which was glad that it was over. I had tried so hard, and I was tired. Perhaps it was time now to give up." Greg Fowler wrote this in his journal on the day he was diagnosed with HIV. It was also his 30th birthday. The year was 1988. Read about Day One of Greg's 25-year journey.

Find out how to share your own Day One story with TheBody.com's readers.



On Looking Good and Choosing to Live (Video)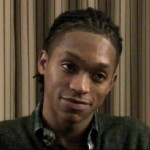 David Robertson had to learn the hard way -- through his own diagnosis, at age 23 -- that you can't judge whether people are HIV positive or HIV negative by whether they "look healthy."
He's Undetectable and I'm on PrEP: Can We Lose the Condoms?
I am in a relationship with an amazing man who is HIV positive. He has an undetectable viral load and I take Truvada (tenofovir/FTC) as PrEP (pre-exposure prophylaxis). I know there are risks with unprotected sex, but we are also in an exclusive relationship. Do you think we can stop using condoms?

Shannon R. Southall responds in the "Safe Sex and HIV Prevention" forum



HIV Viral Load, Treatment and Sexual Transmission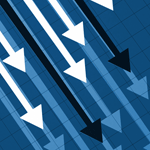 Research shows that successful HIV treatment can reduce the viral load to undetectable levels, and this can reduce the risk of HIV transmission to a negative partner. However, HIV transmission may still be possible when the viral load is undetectable. Read this brief article from the Canadian AIDS Treatment Information Exchange (CATIE) for an in-depth look at how HIV treatment can prevent HIV transmission, and what to watch out for.
Accidentally Disclosed to My Supervisor: Will I Be Fired?
I am currently pregnant and close to my due date. Five days ago, I was diagnosed with HIV. When I got the call, I was at work and basically fell on the floor crying. My supervisor asked me what was wrong and I told her what happened. Now I'm worried about my job. I wish I hadn't said anything. Should I be worried?

Christa Douaihy, Esq., responds in the "Legal Issues and HIV" forum
Day (From Los Angeles, Calif.) on "Journeying Toward a Cure for HIV: Now Comes the Hard Part"

I think it will be very hard to find a cure, but it is possible! The same way we have better treatment today compared to the '80s and '90s. Before, a woman living with HIV couldn't have a negative baby. Now, a person with an undetectable viral load has a life expectancy close to normal. So if we made all that happen, of course a cure is possible. Maybe it will take some time, but it will be there. I just pray I stay healthy long enough to see it.

Read the rest of this comment and join the discussion on this article!
Can I Take Stribild on an Empty Stomach?
I keep hearing that it is best to take Stribild (elvitegravir/cobicistat/FTC/tenofovir) with food. I understand the idea behind making the meds easier to absorb, but is it necessary? Is Stribild not effective without a meal?

Benjamin Young, M.D., Ph.D., responds in the "Choosing Your Meds" forum



How Do I Treat Headaches, Nausea and Diarrhea?
I have been on Reyataz (atazanavir), Truvada (tenofovir/FTC) and Norvir (ritonavir) for about nine months. I initially felt great on this combination. However, recently I started experiencing headaches, nausea and some diarrhea. Are these side effects from the HIV meds? Can I take over-the-counter drugs to treat them?

Keith Henry, M.D., responds in the "Managing Side Effects of HIV Treatment" forum



How I Decided to Start HIV Treatment (Videos)

In this series of short videos from The Positive Project, seven people living with HIV sit in front of the camera to talk candidly about what went into each of their decisions to start HIV meds, from health complications to doctor advice to participating in a clinical trial.

Read and watch dozens of other's stories of starting HIV meds.
Which Tests Should I Ask for to Monitor My Kidney Health?
I'm currently taking Truvada (tenofovir/FTC) and would like to monitor my kidney health. Which tests should I ask for?

Benjamin Young, M.D., Ph.D., responds in the "Choosing Your Meds" forum



How Do I Manage Nausea and Vomiting While Taking HIV Meds?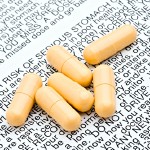 In this helpful Q&A from CATIE, three different HIV care providers -- a medical doctor, a pharmacist and a naturopathic doctor -- weigh in on the best ways to deal with this troubling potential side effect.

Read about other factors that may interfere with taking HIV meds.
How Many People Have Been Cured of HIV?
There are so many different stories going around about people who have been cured of HIV. How many people have officially been considered cured?

Nelson Vergel responds in the "Nutrition and Exercise" forum



Snapshots of HIV/AIDS History: The New Millennium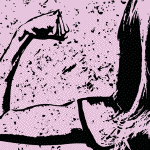 Our slide show on the history of women in the HIV community continues with the stories of women in the 2000s, many of whom were finally able to make their voices heard on larger stages.

Check out our snapshots of women's HIV/AIDS history in the 1980s and the 1990s.
How Do I Deal With Working Over 40 Hours a Week and Fatigue?
(A recent post from the "Living With HIV" board)

I'm just at a point right now where I am getting really depressed because I don't have the energy to do much other than work and go home to veg out on the couch with my husband. I know that's what most of America does anyway, but it is really depressing me. I'm just so frustrated. I keep hearing how with viral suppression we can expect to live nearly as long as our HIV-negative counterparts. But I feel like I am living half a life. Anybody else working more than 40 hours a week and struggling with everything else? What can I do to reduce the fatigue? -- GemineyeSF

Click here to join this discussion, or to start your own!

To do this, you'll need to register with TheBody.com's bulletin boards if you're a new user. Registration is quick and anonymous (all you need is an email address) -- click here to get started!
What Does an Increased CD4 Count and Viral Load Mean?
My partner just got his most recent labs back and was upset to discover that while his CD4 count went up from 280 to 310, his viral load went from being undetectable to 560. The doctor ran another test to make sure it wasn't an error, but in the meantime both of us are worried. My partner has been extremely adherent to his meds. Could this be an indication of resistance?

Mark Holodniy, M.D., F.A.C.P., C.I.C., responds in the "Understanding Your Labs" forum



Will Switching from Retrovir to Viread Improve My CD4 Count?
I've been taking Combivir (AZT/3TC) and Viramune (nevirapine) for two and a half years now. Now my viral load is undetectable and my CD4 count is 350. However, I've been experiencing seborrheic dermatitis and I'm afraid of facial wasting, so my doctor and I decided to switch out the Retrovir (zidovudine, AZT) for Viread (tenofovir). Will this change improve my skin condition and increase my CD4 count over 500?

Benjamin Young, M.D., Ph.D., responds in the "Choosing Your Meds" forum
How Can We Get Pregnant When I'm HIV Positive?
I'm HIV positive and my wife is negative. My CD4 count is above 750, but I haven't started meds yet. We want to have a baby. How should we go about this?

Lisa B. Hightow-Weidman, M.D., M.P.H., responds in the "Safe Sex and HIV Prevention" forum