Mark S. King: HIV Stigma, Gay Men and the Fabulous Wizard of "POZ"

"What the world needs now is a message of tolerance toward people living with HIV. Delivered by me."



Rev. Andrena Ingram: For Better or for Worse
"It's been 19 years since my husband passed away from AIDS-related issues. And right now, I find myself depressed and angry as hell at him."



Brooke Davidoff: The Life of "i"
"Kids are not kids for long. Soon they will want nothing to do with us; they will be teenagers who lock themselves in their rooms and don't even want to talk to us."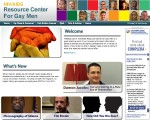 TheBody.com's HIV/AIDS Resource Center for Gay Men has been, and continues to be, the place to get advice and information if you're a gay man living with HIV. Now, with an overhaul of its home page, the resource center is easier to navigate -- and sexier than ever. Check it out and let us know what you think!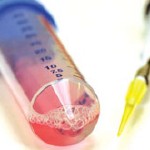 Stem-Cell Transplant Recipients, Now Off HIV Meds, Still Appear Virus-Free

A pair of HIV-positive people who received bone marrow transplants to treat their cancer have now stopped their antiretroviral therapy and still show no detectable sign of HIV.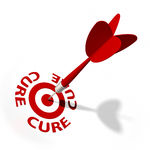 Very Early HIV Treatment Leads to Another New Case of a Functional Cure
More HIV cure news comes to us in the form of a German man -- not the "Berlin patient" -- who is reportedly showing no HIV in his blood after starting treatment early and then discontinuing after five and a half years.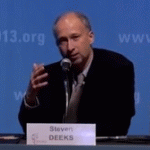 Journeying Toward a Cure for HIV: Now Comes the Hard Part
We may be approaching the final scientific obstacles to the discovery of an HIV cure, but the next steps in the journey are likely to be the most challenging, according to Steven Deeks, M.D.


More Research & Treatment News

Fatigue, Age and Working Full-Time
(A recent post from the "Living With HIV" board)

"Is anybody around 50 years old, positive for -- well, at least more than a decade -- and still working your butt off at a very demanding job? ... I'm just at a point right now where I am getting really depressed because I don't have the energy to do much any more other than work and go home to veg on the couch with the hubby. I know that's what most of America does anyway, but it is really depressing me."

-- GemineyeSF

Click here to join this discussion, or to start your own!

To do this, you'll need to register with TheBody.com's bulletin boards if you're a new user. Registration is quick and anonymous (all you need is an email address) -- click here to get started!
PERSONAL STORIES & PERSPECTIVES
Day One With HIV: "Not Leukemia, But Something Far More Shocking"

"I left work, contemplating suicide, for I felt I could never face my family," Harold Scott recalls. "Little did I know that I would become the local face of HIV/AIDS."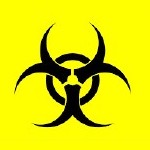 Avoiding "Tired Old AIDS Queen" Syndrome
For David Salyer, seeing the "biohazard tattoo" on HIV-positive men -- and their comfort level with their status -- has forced him to confront his three-decades-long journey with the virus.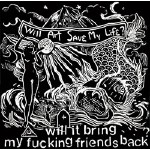 Nancer LeMoins Answers: "When Did You Figure Out You Had AIDS?"
"Even though I tested positive for HIV in 1986, the concept was vague and surreal to me," says artist Nancer LeMoins. For her, "AIDS is not over."


More Personal Stories & Perspectives: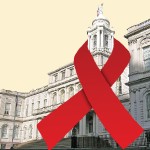 If you live in New York City and care about the city's response to HIV/AIDS, please join us for a public forum on July 23!

In advance of the pending New York City mayoral primary election on Sept. 10 and the general election on Nov. 5, Gay Men's Health Crisis will host a Mayoral Candidate Forum in order to voice concerns to mayoral candidates regarding the HIV/AIDS epidemic in New York. TheBody.com will be a co-sponsor, alongside POZ, Gay City News and hivster.com.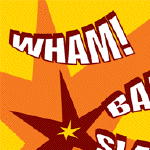 HIV Meets the Comic Book Universe: 10 Notable Moments

When HIV came along and began to ravage gay communities, many comic book creators struggled with how to present the epidemic.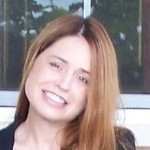 HIV in the Classroom: Social Work Students Learn to Match Medicine With Compassion
Terri Wilder teaches the class she wishes she could have taken -- if it had only existed when she was a student. Instead, she informs and inspires a new generation of advocates.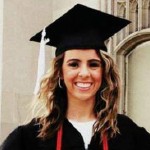 An HIV-Positive Cover Girl?
Openly HIV-positive Paige Rawl is a finalist for Seventeen Magazine's Pretty Amazing Real Cover Girl Contest. Voting is open until Aug. 1.


More HIV Community News & Features:

Hey, nobody's perfect. We can all use a little nudge sometimes to help us remember our HIV meds, upcoming doctor's appointments, prescription refills and other tasks. Use TheBody.com's free, private Personal Reminder Service to:


Receive a text message, email or voice mail when it's time for a medication dose.
Receive reminders before upcoming doctor's appointments.
Set up online prescription refills and deliveries via mail.
And much more!


HIV TRANSMISSION, EDUCATION & TESTING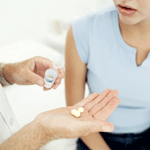 Who's Looking Into PrEP For Women?

Much of the focus of conversation about HIV pre-exposure prophylaxis (PrEP) has focused on gay men rather than women. We look to shift the balance in this expert interview.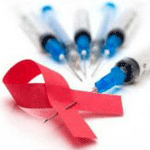 PrEP Trial Among Drug Users Has Advocacy Groups Fuming
Despite its important findings, a major study "failed to promote basic ethical practices and patently ignored community concerns," according to an alliance of advocacy groups.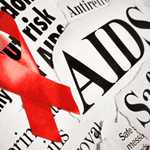 Hepatitis C Rates Considerably Higher Among Gay Men if They're HIV Positive
HIV-positive gay men had a rate of hepatitis C coinfection that was more than 8 times higher than HIV-negative gay men, a large study found, speaking to the critical importance of frequent hep C screening.


More HIV/STD Prevention, Transmission & Testing Headlines: