Can I Sell My Unused HIV Meds?
My doctor switched me to a new regimen, so I'm no longer taking Atripla (efavirenz/tenofovir/FTC). However, I have some leftover, which I'd like to recoup the cost of. I'm sure someone else out there needs them. Is there a legal way for me to sell these pills?

Christa Douaihy, Esq., responds in the "Legal Issues and HIV" forum



Is It Better to Work Out in the Morning or Evening?
I have a hard time getting up in the morning and usually run behind schedule, so I end up working out in the evening. However, I've read that exercising in the morning can be better for you. What do you think? When is the best time to exercise?

Nelson Vergel responds in the "Nutrition and Exercise" forum



Where Is All the Outrage About HIV Among Youth?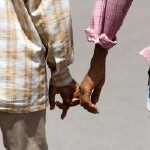 "Educate our youth, communicate with our youth, and don't throw any of our youth away," writes Khafre Abif. "That includes our young men of color who have sex with men."
How Safe is Unprotected Oral Sex for Mixed-Status Couples?
I have been HIV positive since 2008. I started meds in 2011 and have been undetectable ever since. Now I'm dating someone who is negative and we always use protection during sex, except when it's oral. I have never ejaculated during oral, but I do have pre-cum every time. Should we continue doing this? What tips do you have for reducing the transmission risk?

Richard Cordova responds in the "Safe Sex and HIV Prevention" forum



Who's Looking Into PrEP for Women?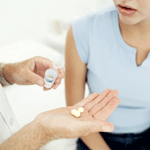 Much of the recent buzz about pre-exposure prophylaxis, or PrEP -- HIV meds an HIV-negative person can take to prevent HIV-- has focused on gay men. So what is going on in the realm of PrEP for women?
What Can You Do If You're Fired For Being HIV Positive?
My brother told his boss that he is HIV positive and the next day his boss fired him. There were no complaints against my brother in his three years there. Now his boss is denying him unemployment benefits. Should we contact a lawyer? What can we do?

Christa Douaihy, Esq., responds in the "Legal Issues and HIV" forum



How Do I Stick to My Meds After Surviving Trauma?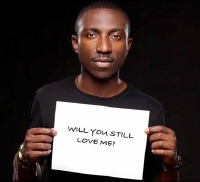 "I want to live," says Guy Anthony about taking care of his health. "I have nieces and nephews and I have a family that I have to be there for. I'm smarter than that." Infected with HIV after he was date-raped six years ago, Guy talks about how he keeps up with his HIV meds.
survivor (From Ireland) on "We're Not in the '80s Anymore, Toto: What Hollywood Can Do About HIV Stigma"

"I believe stigma is always going to be there regardless. It's like racism. It's only a minority of people who are this narrow-minded these days! I come from a Catholic background where being gay could be regarded as moral sin, but most people know my HIV status and my sexual orientation, and rarely do I feel like I am shunned. Most people are too busy concentrating on their own lives to worry about such trivial matters in another person's life!"

Read the rest of this comment and join the discussion on this article!
Is it OK to Take My Meds Every Other Day?
I've been taking Epzicom (abacavir/3TC, Kivexa) and Sustiva (efavirenz, Stocrin) once a day for the past year and a half. My viral load is undetectable, so now I'm thinking about reducing my dose to once every two days. Do you think this is a good idea?

Benjamin Young, M.D., Ph.D., responds in the "Choosing Your Meds" forum



How Do I Deal With Loss of Appetite and Nausea?
Yesterday was my 30th day of being on Atripla (efavirenz/tenofovir/FTC). I have noticed that I have lost a significant amount of weight, I think mostly because of loss of appetite and nausea. I'm worried now. Will my weight get back to normal after a while? What should I do if it doesn't?

Keith Henry, M.D., responds in the "Managing Side Effects of HIV Treatment" forum
What Are the Dangers of Having Enlarged Breasts in Men?
Is there a medical argument for why having enlarged breasts in men (gynecomastia) would be bad for one's health? In other words, is there a medical reason that surgery would be needed, instead of it just being cosmetic?

Nelson Vergel responds in the "Nutrition and Exercise" forum



How Do My Boyfriend and I Overcome Our Drug Use?
I have been with my boyfriend for over four years. We have both started getting high again. I also just started my HIV meds less than a month ago. I feel a lot better when I'm high, but it takes a toll on both of us. We don't trust each other. What should we do?

David Fawcett, Ph.D., L.C.S.W., responds in the "Substance Use and HIV" forum



Day One With HIV: "Not Leukemia, but Something Far More Shocking"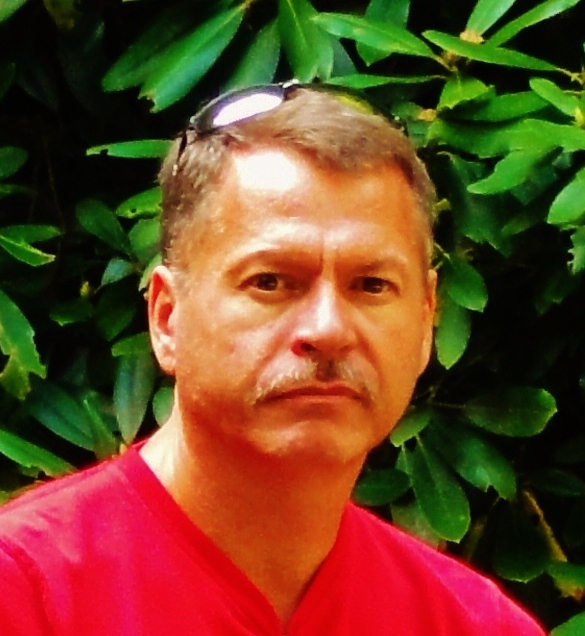 "The oncologist I had seen the week prior told me right away that the HIV test I'd had in his office had come back positive," recalls Harold Scott of Tennessee. "[He told me] I had five to seven years to live." Nearly 22 years later, Harold shares his story.
Extremely Angry About My HIV Diagnosis
(A recent post from the "Living With HIV" board)

I am going through so many emotions since being diagnosed positive, but right now I'm just stuck on being pissed! I know life isn't fair, but I've never even had an STD before. I just want to feel happy again, be the way I was before I was diagnosed. Honestly, I wish I had never gotten tested. At least I wouldn't be stressing out then. Sorry, I just need to vent and have no one else to talk to. I'm so sick of crying and being mad. I just want to be normal again! -- tippytu

Click here to join this discussion, or to start your own!

To do this, you'll need to register with TheBody.com's bulletin boards if you're a new user. Registration is quick and anonymous (all you need is an email address) -- click here to get started!
Did My Viral Load Drop Too Fast?
I was diagnosed HIV positive with a CD4 count of 805. My viral load was 38,611 when I started meds. After only 12 days of meds, it dropped to undetectable. Is this common? How did it drop so quickly?

Mark Holodniy, M.D., F.A.C.P., C.I.C., responds in the "Understanding Your Labs" forum



Is My Regimen No Longer Working for Me?
I've been on Atripla (efavirenz/tenofovir/FTC) for almost five years, with an average CD4 count of 500 and an undetectable viral load since starting. However, in the last year, my CD4 has steadily declined to 400 and my viral load has increased to detectable levels, even though my adherence has been good and I haven't had any side effects. Is it time to switch regimens?

Keith Henry, M.D., responds in the "Managing Side Effects of HIV Treatment" forum



Barebacking: Stop the Stigma, Be Honest About the Risk

Two years after imposing a strict ban on barebacking content, Bob Leahy, editor of PositiveLite.com, not only reversed the ban, he completely changed his mind on the controversial practice. Why? Read on to find out.
What's the Risk of Anal Sex With an Elite Controller?
I have been HIV positive for 20 years, and I've never taken any HIV meds. My viral loads are usually undetectable or very low. My CD4 count is always in the normal range. I recently had unprotected anal sex with a negative partner. He did not ejaculate inside of me (I know that won't make a difference for my question). I usually use condoms, but this time I wasn't prepared. What do you think the risk of transmission was?

David Wohl, M.D., responds in the "Safe Sex and HIV Prevention" forum