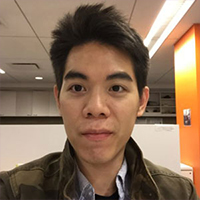 Warren Tong: I See Why HIV Testing Can Make You Nervous

"In light of this year's National HIV Testing Day, I got tested last week at GMHC. It wasn't my first HIV test, but it was my first time going to a free testing site."



Khafre Abif: Where Is All the Outrage About HIV Among Youth?
"Educate our youth, communicate with our youth, and don't throw any of our youth away. That includes our young men of color who have sex with men."



Enrique Franco: Silence Equals Death
"Yes, my struggles and life story have some significant hardships, but they are nothing to what my predecessors had to go through. These leaders in our community are who I am VERY proud of."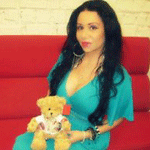 Maria T. Mejia: Why Doctors Injected HIV Into Dying Girl
"I can't believe I just watched a team of real doctors inject a 6-year-old girl with a deadly disease ... and smile."


More Headlines From HIV/AIDS Blog Central: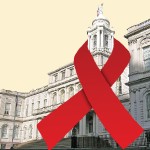 If you live in New York City and care about the city's response to HIV/AIDS, please join us for a public forum on July 23!

In advance of the pending New York City mayoral primary election on Sep. 10 and the general election on Nov. 5, Gay Men's Health Crisis will host a Mayoral Candidate Forum in order to voice concerns to mayoral candidates regarding the HIV/AIDS epidemic in New York. TheBody.com will be a co-sponsor, alongside POZ, Gay City News and hivster.com.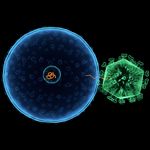 HIV/HCV Coinfection Update: From Testing to Treatment

Within a stunningly brief span of time, our understanding of HIV/hepatitis C coinfection has undergone a dramatic evolution. Two top experts bring us up to date.



10 Questions to Ask Yourself Before You Begin HIV Treatment
Is now the right time for you to be on HIV medications? It's a Russian nesting doll of a decision, with many other questions tucked inside.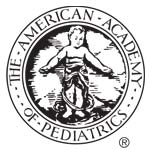 U.S. Teens With HIV Need Help Transitioning to Adult Care, Major Pediatricians' Group Says
The American Academy of Pediatrics recommends that health clinics follow four steps to guide HIV-positive teens to successfully maintain their health care into adulthood.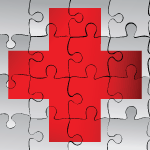 Low CD4 Count Increases Cancer Risk Among Those on HIV Meds

HIV meds now may strengthen our immune system better than ever, but a low CD4 count is still a dangerous thing, according to a massive, long-term study.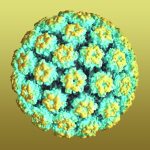 Low HIV Viral Load May Reduce Anal Cancer Risk; Spontatneous Regression Is Common
Two recent studies give us more insight into handling concerns about anal cancer, including how to help identify and reduce risk factors.


More Research & Treatment News

My Younger Brother Was Diagnosed Yesterday
(A recent post from the "My Loved One Has HIV/AIDS" board)

"I could go on forever about how incredibly selfish, shortsighted, and immature his attitude is. But I really need to know how to handle his decision to keep this from my parents and other siblings. Out of respect for his decision, I haven't told anyone (though my wife is aware something is bothering me). Am I helping or hurting him by keeping this information to myself?"

-- adnoctum

Click here to join this discussion, or to start your own!

To do this, you'll need to register with TheBody.com's bulletin boards if you're a new user. Registration is quick and anonymous (all you need is an email address) -- click here to get started!
PERSONAL STORIES & PERSPECTIVES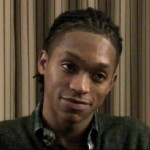 This Positive Life: David Robertson on Looking Good and Choosing to Live (Video)

David Robertson had to learn the hard way -- through his own diagnosis -- that you can't judge whether people are HIV positive or HIV negative by whether they "look healthy."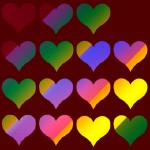 What's Monogamy Got to Do With Marriage?
Let's take a moment to celebrate, and learn from, romantic partnerships whose definitions were drawn without a clear social blueprint.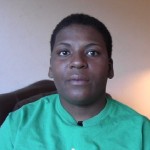 A Day in the Life: J'Mia Edwards on Being Honest About Adherence
You may have seen J'Mia Edwards in the powerful documentary The Other City. But being an inspiration to others doesn't make a person immune to the challenges of everyday life with HIV.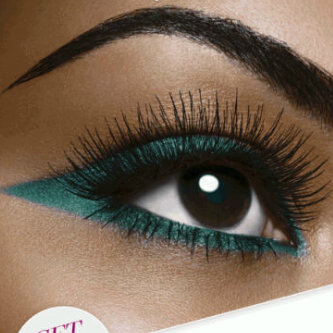 Day One With HIV: "I Had to Give My Baby a Chance at an HIV-Free Life"
"I visited the hospital on the 27th of December and I was told I couldn't have my baby alone, only with a C-section to save his life -- because I had been discovered to have HIV," recalls Anuoluwapo, from Nigeria.


More Personal Stories & Perspectives:

Haggar (From Douglasville, Ga.) on "Continuing HIV Care for Formerly Incarcerated U.S. Citizens"

"I remember being in jail. It was only 3 months but ... I had to yell, fight and scream (and ended up in the psych ward) to get the medication I needed, and then they took away my psych meds [and] gave me the wrong HIV medication. ... So I am very happy to hear this."

Read the rest of this comment and join the discussion on this article!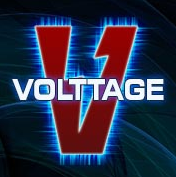 Positively Sexy: Volttage Provides an Online Space for Dating and Expression

For HIV-positive gay men, HIV stigma in the dating world can sometimes be heavy. Having to divulge your status and wait for the other guy to "be OK" with it can get old really fast.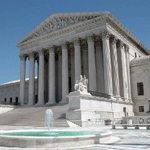 National Minority AIDS Council Lauds Supreme Court Decisions on Same-Sex Marriage
"While we rejoice in this victory, we must be steadfast in our commitment to continue the fight," writes Kali Lindsey of the National Minority AIDS Council.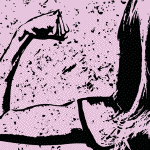 A Timeline of Women Living With HIV: Mainstream Recognition in the New Millennium
Our slide show on the history of women in the HIV community continues with the stories of women in the 2000s, many of whom were finally able to make their voices heard on larger stages.


More HIV Community News & Features: