What Time Should I Take My Meds When Traveling to a Different Time Zone?
I just started treatment two weeks ago. Now Iím planning to travel abroad, where Iíll be five hours behind my present time zone. I usually take my meds at night. Do I need to adjust my schedule? What should I do?

Keith Henry, M.D., responds in the "Managing Side Effects of HIV Treatment" forum



Tips on Finding Motivation to Exercise
I get bored easily at the gym and canít seem to stay motivated enough to exercise three times a week. Nelson, I see that you have been working out for years. How do you stay motivated?

Nelson Vergel responds in the "Nutrition and Exercise" forum



Dealing With an HIV Diagnosis Across Cultures and Genders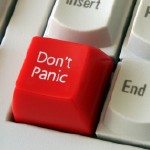 Over the years, dozens of people living with HIV from all walks of life have shared their experiences and advice with those just beginning their life with HIV. Check out the tips offered in some of our resource centers for a variety of views.
What's the Research Say About Couples Not Using Condoms?
Shannon, thank you for being so honest about your partner and you choosing not to use condoms. I am HIV positive and my partner is negative. We have gone back and forth about using condoms. He finds it difficult to stay erect when using a condom, but we still use them all the time. I am on meds and have an undetectable viral load. What alternatives do we have besides condoms? Are there studies looking at mixed-status couples and condom usage?

Shannon R. Southall responds in the "Safe Sex and HIV Prevention" forum



Reasons to Adhere: Protecting Our Partners

"Even though I am tired of taking meds, and I want to be free of even the addiction to medications that are legal and beneficial," writes Reggie Smith, "if this is part of the price for being able to share life and love, while protecting my HIV-negative wife from any greater danger, then I need to be unselfish enough, and willing enough, to give it my very best shot."
Do I Have to Disclose My Status on Group Health Insurance Forms?
Iím applying for group health insurance through work. What do I have to disclose on the enrollment form? Who will see it?

Jacques Chambers, C.L.U., responds in the "Workplace and Insurance Issues" forum

AC (From Ellicott City, Md.) on "Michael Douglas, HPV, and Throat Cancer"

"When mentioning cervical HPV and gynecologists, please don't forget about anal HPV and the importance of screening with a qualified colorectal doctor. Both men and women are susceptible to anal HPV and it presents increased risk for people living with HIV."

Read the rest of this comment and join the discussion on this article!

Are My HIV Meds Causing Kidney Disease? How Do I Find Out?
I have been on many HIV regimens since 1989. After years of treatment, I developed chronic kidney disease and coronary artery disease. Recently I have had to stop taking meds on several occasions because I was very ill with symptoms related to kidney disease. Are there tests to determine the toxicity of HIV drugs?

Benjamin Young, M.D., Ph.D., responds in the "Choosing Your Meds" forum



How Long Does It Take for Side Effects of Atripla to Subside?
I am experiencing lethargy, fatigue, hallucinations and ringing in my ears. Are these side effects of Atripla (efavirenz/tenofovir/FTC)? How long will it take to go away?

Keith Henry, M.D., responds in the "Managing Side Effects of HIV Treatment" forum



Can Very Early HIV Treatment "Cure" Some People of Their Infection?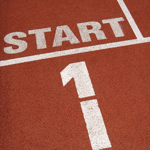 Once you're diagnosed with HIV, you're HIV positive for life. ... Right? We've seen new signs that it may be possible -- really, truly possible -- to defang HIV in a person who's living with the virus. But for this to work, the person may need to start taking HIV meds very quickly after she or he was first infected.

More Information on the When-to-Start Discussion:
Is HIV Making Me Feel Drunk All the Time?
I contracted HIV in 2001 but wasnít diagnosed until 2006. Since the beginning, I have experienced lightheadedness, nausea, migraines, fatigue and depression. It has only gotten worse. I have seen many doctors, but they canít figure out what the problem is. This last year has been so bad, I feel like Iím drunk all the time. I started meds two years ago and my CD4 count is over 300, but I still feel the symptoms. Is this normal for people living with HIV? What can I do?

David Fawcett, Ph.D., L.C.S.W., responds in the "Mental Health and HIV" forum



Sex = Fun? Pro-Pleasure Videos Bring "Sexy Back" to HIV Awareness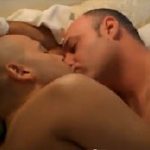 From steamy online videos to hilariously fun, sexy parties to raise awareness within communities, the PleasureRush! program is committed to bringing sex-positive messages and activities back into HIV awareness, especially among gay men.
Are Danish Researchers Really Months Away From an HIV Cure?
I read a report saying Danish researchers were months away from a cure. Can we really expect a cure within months? Whatís the status of this research study?

Benjamin Young, M.D., Ph.D., responds in the "Choosing Your Meds" forum
Did You Disclose Your Status to Your Roommate?
(A recent post from the "Living With HIV" board)

For everyone whoís positive, did you tell your roommate your status? Why or why not? -- Trav

Click here to join this discussion, or to start your own!

To do this, you'll need to register with TheBody.com's bulletin boards if you're a new user. Registration is quick and anonymous (all you need is an email address) -- click here to get started!
What's Really Considered "Undetectable" When it Comes to Viral Load?
I was able to achieve an undetectable viral load for almost two years after starting treatment. However, for the past year and a half, Iíve had a persistently low, but detectable viral load, despite me never missing a dose. Does this mean Iím growing resistant to my regimen? Is it time for a switch?

Mark Holodniy, M.D., F.A.C.P., C.I.C., responds in the "Understanding Your Labs" forum



Why Is My CD4 Count Still Low After Starting Treatment?
I was diagnosed with AIDS in August, with a CD4 count of 7. I was then started on treatment for both HIV and Kaposi's sarcoma (KS). However, since starting treatment, my CD4 count has only gone up to 63. My KS is regressing but not completely gone. Could my low CD4 count be a result of the chemotherapy I received? What are my chances of surviving this?

Benjamin Young, M.D., Ph.D., responds in the "Choosing Your Meds" forum
Can HIV-Positive Mothers Breastfeed Their Babies?
I heard that it is possible for HIV-positive mothers to breastfeed their negative babies. Is this true? And is it a good idea?

Shannon R. Southall responds in the "Safe Sex and HIV Prevention" forum