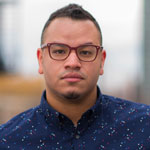 Mathew Rodriguez: A Brazilian Lesson in Body Positivity

"This January, when I tattooed 'Larger than life is just the right size' on my chest, I felt a wonderful sense of release afterwards -- and I felt kind of sexy."



Dave R.: Partner Abuse in LGBT Communities
"You can hear them saying it. They'd really never expected anything else from a same-sex relationship; they knew nothing good would come of it."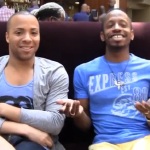 Patrick Ingram and Justin B. Terry-Smith: What Black Pride Means (Video)
"I will say this: [Black Pride] means I'm proud to be a black, gay, married father and leatherman who happens to know his HIV status!"



Candace Y.A. Montague: Michael Douglas, HPV and Throat Cancer
"The mere mention of HPV, cancer and a famous movie star in the same sentence causes the media circuit to light up and presents a time for a teachable moment."
Positive, Gay and Trapped in a Straight Marriage
(A recent post from the "Gay Men" board)

"Are there any HIV+ gay men married to a woman and out to their wives and kids in this forum? I am in this situation and I am hopelessly stuck in my marriage. I am very unhappy, depressed and sad all the time. ... I haven't laughed or smiled in so long. I need to talk to someone real fast."

-- njpozdad

Click here to join this discussion, or to start your own!

To do this, you'll need to register with TheBody.com's bulletin boards if you're a new user. Registration is quick and anonymous (all you need is an email address) -- click here to get started!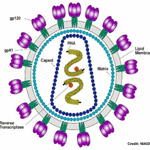 The Science of a Killer: Researchers Discover How HIV Destroys Immune Cells

We've known for a very long time that HIV is deadly for our CD4 cells. What we haven't known -- until now -- is exactly how the destruction takes place.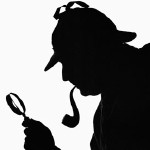 Searching for HIV in Timothy Brown, the Berlin Patient
Why do we keep referring to Timothy Brown as "functionally" cured of HIV instead of just plain "cured"? A recently published study explores why it's so hard to truly prove a cure.


More Research & Treatment News

Ed (From New York City) on "Generations of Pride"

"I always viewed Pride as a march more than a parade. Yes we celebrate our freedom, but it is also a time for me to reflect on where we came from and how difficult a struggle it has been. I attended my first Pride in 1973 as a junior in high school. ... I thank our predecessors for having the courage to stand up and be counted so I could roller blade down 5th Avenue in a chiffon dress if I wanted to."

Read the rest of this comment and join the discussion on this article!

PERSONAL STORIES & PERSPECTIVES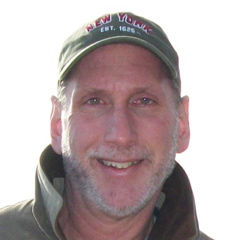 Day One With HIV: "24 Years Later, I'm Here!"

"The day was dark, drizzly and dreary," Robert Toth recalls. "Settling into the waiting room at the public health center under the nom de plume 'George Bush,' I was somewhat nervous."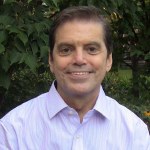 One Small Break From Religion, One Giant Leap Into Pride
"I was 25 years old," Mark Milano remembers. "I was a devout, born-again Catholic who went to charismatic prayer meetings and prayed in tongues. And I despised myself. To my core."



Barebacking: Stop the Stigma, Be Honest About the Risk
Two years after imposing a strict ban on barebacking content, Bob Leahy, editor of PositiveLite.com, not only reversed the ban, he completely changed his mind on the controversial practice.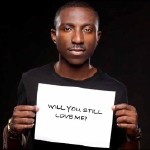 In Treatment: Guy Anthony
Infected with HIV after he was date-raped six years ago, Guy Anthony is a walking reminder that no matter what cards life deals out, you can turn tragedy into triumph.
A growing number of people have taken a stand against stigma -- and for supporting other people with HIV -- by sharing the story of their HIV diagnosis in our Day One With HIV series.

Want to share your own Day One With HIV story? Whether it happened last week or 30 years ago, we'd love to hear from you. Write out your story (1,000 words or less, please!), or film a YouTube video, and email it to oford@thebody.com. In the coming months, we'll be posting readers' Day One stories in our HIV/AIDS Resource Center for the Newly Diagnosed!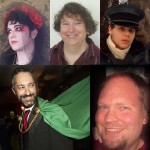 Living Queer, Speaking Geek

Five self-identified "queer geeks" discuss how geek culture deals with LGBT stories -- and whether Professor X and Magneto will ever sign those divorce papers.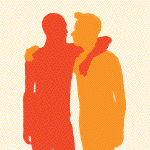 Gay Men and HIV/AIDS: Where to Turn for Information and Advice
TheBody.com's HIV/AIDS Resource Center for Gay Men is a great starting point if you're looking for basic information, personal stories and thoughtful perspectives.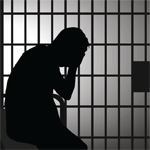 Bridging the Gap Between Prison and the World Outside
How would you adjust after serving a 20-year prison sentence? What if you were HIV positive, homeless, unemployed and had a history of drug addiction?


More HIV Community News & Features:

TheBody.com has an app for iPhones and Androids, featuring all of the best of our content -- and it's free. Using the app, you can:

• Read all of the features, news, research and interviews you love from TheBody.com, broken down into categories to make them easy to find.

• Read offline: The app will download articles whenever it's running, so you can read them later.

• Browse easily: You can always swipe to the next article when you're finished with the one you're on!

Give it a try by downloading from Google Play or iTunes.
HIV/STD TRANSMISSION, EDUCATION & TESTING
Walgreens to Provide Free HIV Testing in Nearly 175 Stores

A massive partnership between HIV service organizations and health departments is behind the huge HIV testing effort, which will take place from June 27 through June 29 for National HIV Testing Day in the U.S.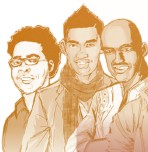 Less Talk, More Action: Time to Address HIV Among Black Gay/Bisexual Men
With a new report, RISE Proud: Combatting HIV Among Black Gay and Bisexual Men, the National Minority AIDS Council hopes to spark new efforts to reach a long-neglected group.


More HIV/STD Transmission, Education & Testing Headlines: